Future of crude oil prices: will the barrel price fall below $50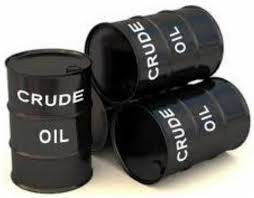 Crude oil prices have been hovering around $100-$110 per barrel during mid-2013 to mid-2014 and all of a sudden prices have fallen drastically to around $50 per barrel. This was due to strengthening dollar and a many other reasons. Prices have fallen to a 6 year low in the 1st quarter of 2015. After a steep decrease, prices stopped falling below $ 50 per barrel. Currently the crude oil price is around $60 per barrel. Can we expect a further reduction in crude oil prices?
During 1940-70, only seven major oil producing companies know as seven sisters used to lead the market. These were British Petroleum, Gulf Oil, Chevron Corporation, Standard oil of California, Royal Dutch Shell, Standard Oil of New Jersey and Exxon Mobil. These seven companies used to hold about 85% of crude oil market. These companies formed OPEC to avoid competition and create entry barrier for others.
But now, the situation has changed with increasing technological innovations cost of producing oil has decreased. For countries like USA and China, who are the major consumers of oil, producing by themselves was a better option than importing. Hence many such countries started producing crude oil, thereby increasing the competition. The top 10 crude oil producers these days are Russia, Saudi Arabia, USA, China, Canada, Iraq, Iran, UAE, Kuwait and Mexico. These countries alone account for around 68% of total crude oil production.
What made oil prices fall?
OPEC was once having about 50% of the market share in total crude oil production. Hence it enjoyed the bargaining power in deciding the crude oil prices by increasing or reducing the oil production. High oil prices in 2010-13 ignited not-OPEC countries to innovate new cost-effective technologies and start their own production. By December 2014, USA was producing 9 million barrels of crude per day. Increase in USA's domestic oil production led to fall of Saudi Arabia US customer Base by almost 50%. Similar impact was seen on all OPEC countries. To regain the market share, OPEC started reducing the crude oil price leading into a price war.
Will the prices fall below $50-$60 per barrel?
Crude oil production involves various activities contributing the costs. These are exploring and finding oil wells, development of wells, lifting crude oil and maintaining wells, heavy equipment and facilities, transportation and other administrative expenses.
A survey conducted by RAND Corporation says that the costs involved in producing a barrel of oil at a surface retorting complex in USA would range between $70-90. These costs are expected to fall to $35-48 per barrel with increasing technology and oil production. There are some countries which are producing at as low as $20-25 per barrel. So, they can continue producing crude oil even at prices as low as $25-30. But, many oil producers will not be able to recover the costs of production leave about the profits if the prices fall below $45-50 per barrel.
Hence, oil producers cannot increase the prices to as high as $90-100 because of the heavy competition. With the heavy competition, if the prices go up they cannot sell all their produced crude oil as the demand goes down. At the same time, the prices cannot be reduced below $45-50 per barrel as they cannot breakeven. With further decrease in oil prices, oil producers will reduce the production levels which will increase the demand for oil. As the supply will be less than the demand, it will again lead to increase in the prices. Hence oil prices can be expected to hover around $60-70 per barrel in the near future.