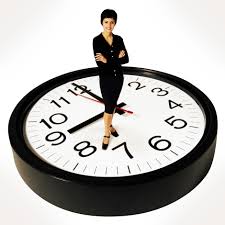 It is rightly said "time and tide waits for none". one who seeks success in life should accept the fact that developing time management skills is a beginning point of the journey towards success, it makes you realize about the exceptions in you towards your goal of life. As one started knowing the initials about managing time effectively and efficiently so that the right time is allocated to the right work , it will make you more organised and focussed about your life and stability within yourself. It helps one to ignore undesirable consequences such as -:
i. leading towards indecisiveness.
ii. Inefficient work flow.
iii. Higher  poor quality of work.
iv. unprofessional behavior.
so,basically, it eliminates the non -priorities within you and your goals. It only requires an important shift of focus from activities to results and also to shape your effort with an efficient beginning to an effective upshot. Let yourself enjoy the out -turn of perfect time management so you get more done in less time and prioritizing tasks.