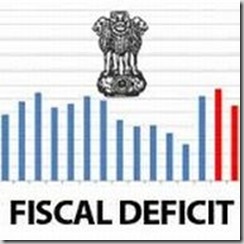 Fiscal deficit is defined as excess of total expenditure over total receipts excluding borrowings during a fiscal year. It is the extent to which expenditure overshoots the sum of revenue receipts and capital receipts excluding borrowings.
FISCAL DEFICIT=TOTAL BUDGET EXPENDITURE-TOTAL BUDGET RECEIPTS EXCLUDING BORROWINGS
Total receipts means revenue receipts and non debt capital receipts( i.e. capital receipts reduced by borrowings). Non debt capital receipts indicate recoveries of loans and disinvestment proceeds.
The equation in a more simple way is given by:
FISCAL DEFICIT= TOTAL EXPENDITURE – REVENUE RECEIPTS – CAPITAL RECEIPTS EXCLUDING BORROWINGS
But a little reflection will show us that fiscal deficit is equal to borrowings.
IMPORTANCE OF FISCAL DEFICIT: It shows the borrowing requirements of the government during the budget year.
IMPLICATIONS:
Death trap: Fiscal deficit i.e. borrowing creates problem of not only payment of interest but also the repayment of loans. As the government borrowing increases, its liability in future to repay the loan amount along with interest there on also increases. Payment of interest increases revenue expenditure leading to higher revenue deficit. Ultimately, the government may be compelled to borrow to finance even the interest payment leading to emergence of a vicious cycle and debt trap.
Wasteful expenditure: High fiscal deficit generally leads to wasteful and unnecessary expenditure by the government.
Inflationary pressure: A large fiscal deficit means a large amount of borrowing which creates large burden of interest and loan repayment. This may lead to inflationary pressure in the economy.
Partial use: The entire amount of fiscal deficit i.e. borrowing is not available for meeting the expenditure because part of it is used in interest payment. Only primary deficit ( fiscal deficit-interest payment) is available for financing expenditure.
Click here for government certification in Accounting, Banking & Finance