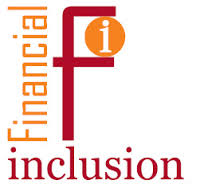 Will you believe if I say that 250 crore working age people worldwide have nil access to the financial services delivered by recognized financial institutions? It may be due to their ignorance towards the services or may be their incapability to open an account or to claim a loan or even due to their attitude towards financial services delivered etc., Dealing with their ignorance and incapability towards financial services is financial inclusion.
Delivering financial services at affordable cost to the region or group of people who are ignorant and incapable is financial inclusion in simple terms. Ignorance and Incapability hides itself inside low income segment and disadvantaged society. Neglecting discrimination and providing financial services to bottom of pyramid (BOP) and low income segmented people contributes to financial inclusion in any country.
CRISIL, leading research and Credit Rating Company has designed its own tool to measure financial inclusion in India. The tool estimates the score with 3 major concepts – deposit penetration, credit penetration and branch penetration. Believe or not, India's financial inclusion score is just 40.1 as of 2013. But CRISIL finds it to be a better score as it showed a appreciable growth from 35 in 2009. Total number of savings account in India is 624 million and credit account is just 160 million as of 2013. Salute to Pondicherry as it sustains to be the top most region to deliver financial inclusion in India.
Hoping the score in 2015 would be high as the present GOI has taken enormous steps to improve financial inclusion in FY2015 and still the improvements are being preceded. GOI has taken empowering steps to convert financial inclusion to digital financial inclusion, which is expected to be a successful one. The financial inclusion process by current GOI started with Jan Dhan Yojana, a step towards providing savings account to rural India. Most of the banks in India holded hands and cooperated with GOI which was an unexpected success towards financial inclusion. Through Jan Dhan Yojana GOI was privileged to open 125 million accounts, though half of them are zero balance accounts. Awareness is being spread among rural India to educate them regarding efficient use of accounts and its benefits.
Jan Dhan Yojana being a successful step was clubbed up with Aadhar card and mobile number to deliver insurance schemes for rural India. This scheme is named up as JAM (Jan Dhan Yojana, Aadhar and Mobile). Any subsidy will be deposited in their accounts, aadhar card stays to be identity proof and mobile number does its job by coating a layer of security. Insurance schemes are being planned to be implemented through these accounts by just withdrawing Rs.12 per month from every individual.
Recently, GOI has announced to implement MUDRA bank with an allocation of $3billion capital, which is going to refinance all micro finance units. This bank is probably going to support financial inclusion in very high terms. SBI has also recently entered into mutual understanding with World Bank to deliver financial inclusion. World Bank proudly conveys that 700million+ people have gained access to financial services from 2011 to 2014 through their financial inclusion schemes. SBI single handedly has managed to deliver 20.2 million accounts to 20531 villages in 3 years. World Bank along with their helping hands is moving towards universal access for financial services by 2010. Let's support financial inclusion, club your hands as much as you can.
 Click here for government certification in Accounting, Banking & Finance