Feedback and on why feedback systems are essential for services organizations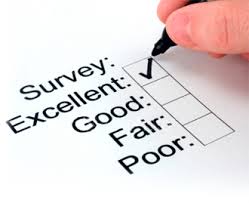 Our country is basically known as the best service providing nation, because here people have good understanding and hard-working nature. When a product developed in a company it will gone through a lot of R&D process. Before lunching it to the market the company needs to test it more than 500 times to get the correct decision.
It is also not enough for the company to only lunch the product in the market and get benefits from the sales. For getting good reputation company needs to provide good service to the people who are using the product. We can take good example of Nokia mobile phones. It is having the well-known customer service around the nation. So people trust on this brand.
So why feedback is good option for the product promotion and marketing?
The reason is :

1. When company collect feedback from customers, it can interact with the end-user directly.
2. Feedback gives the best suggestion for the further development.
3. The company can able to provide good service as per the product quality review feedback to maintain the brand value.
4. Feedback system is so much beneficial for startup companies.

Feedback system can be implemented in any business units. Some are in formal feedback system and some are in informal way. Why informal way? We can see one example is: our grocery shop which is in the street cornet of a city, where everyday most of the people are visiting. So the shopkeeper get direct contact with the customers, here we can understand the company need not to get feedback from customers, it can get feedback from the shopkeeper who is dealing with the customers.
The best example of modern-day feedback system we can see in online examination, after completion of the exam the students will undergo one feedback form. Where they have to fill the detail about the exam and also there is suggestion area where they can able to say the process improvements.
Government should give that opportunity to people to give feedback in a way that the new schemes which are lunching can be getting good process improvement ideas. May be it is difficult to get idea from a large number of people but still feedback is most important for process improvement if it is properly accepted by the organization.