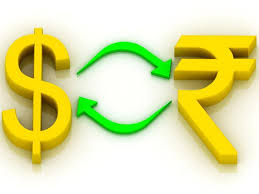 The most controversial policy of UPA government which was represented in 2012 by the Finance Minister of that time P. Chidambaram. The government now had opposed this policy that time but now is supporting the as it is policy of UPA government.
Vice-Chairperson of DIPP the regulatory board for FDI in India said that from last few months India become one of the most open economy leaving only some policies like FDI in multi-brand retail.
Without opening it's pros and cons, I would like to say that this policy was opposed by the opposition of that time BJP by saying it will be against the local confectionery stores owners. As this policy frame-work consist that the foreign investors has to produce about 70% of product they are use to sell in India.
Without Being pro UPA or pro NDA, Opposition will always oppose the policies of government.
Taking that the FDI in multi brand is not been passed as for this government decided to increase the the multi-brand outlets ran by the Indian companies for Example Big Bazaar, Shubhiksha, Reliance fresh, etc. Is these are beneficial for the local Confectionery stores?
It's true that 100% of these companies will add to our GDP itself as compared to FDI policy, But if like other Policies of FDIs, The FDI in multi-brand retail will increase the competition among the foreigner players as well as the Domestic players which may increase our GDP and Manufacturing Sector as efficiently as the above mentioned way. It may be possible the outlets are not that easily available to the consumers as the confectionery shops are.
For instance, In Delhi-NCR region it can be possible that one foreign outlet is at Gurgaon one at Noida or one at CP, It can be possible that the local confectionery shops form a merger and compete with the foreign brands.
In last, Government should see that the investors, Local Confectionery shop owners as well as the main priority the consumer must attain the welfare, It should make such that Local Confectionery shop will flexible can form a merger if the want to make so.