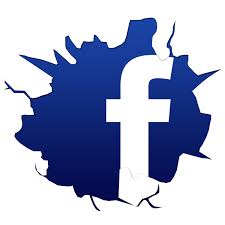 Hi
Back then when I created a profile in Facebook, I liked my favourite brand pages and it filled my news feed. Now I have a doubt, am I missing something? My news feed don't show all the posts in my news feed. What? You are also missing something. Oh Gosh! Whats this?? It was a shock for social media marketers. I'll explain what really happened.
Facebook changed its algorithm in such a way that its organic reach reduced to 16% in 2012 and 8.7% in 2013 and last year it has cut down to 6%. And if a page has likes above 5 lakhs likes the organic reach is just 2%. Yeah, organic reach is inversely connected. More likes the page have, less percentage of organic reach is allowed (Now the no. value may different, 2% of 5 lakhs and 6% of ten thousand is different).
What? Did you asked something? Ohh! You want to know what is  'organic reach' is! Let me explain!
If a brand page has 100 likes and posts from page is shown in all these person's news feed then the organic reach is 100%. Now organic reach is 6%. If a page has 1000 likes, the posts will be shown in only 60 person's news feed. Who these 60 persons are depends on many other factors.
Also Facebook changed our algorithm of our news feed to show only 300 posts. Earlier it was 1500! They removed the posts we don't want to see and don't need to see. Facebook says it users privacy and comfort do matter and these changes are aimed on that but clearly they have another benefit.
Advertisement!
When the organic reach is cut down to such a low percentage, companies are forced to publish paid advertisement for their brand publicity. This will affect small companies and companies whose income is advertising.
Though control of marketing through social media will definitely have a negative effect on digital media marketing, it is helpful for common users. So these changes will help Facebook for a good future!
Companies may find another way for social media marketing, I guess!
All the best