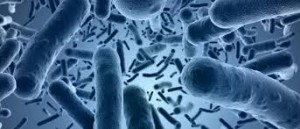 A disease is an abnormal condition which causes the organism to prevent his normal activities.This particular prone  causes any vital organ or particular stream of organs to cease their original normal functioning and hence lead to ultimately a very critic condition for the original host's body. These may be caused by factors originally from an external source, such as infectious ones, or it may be caused by internal dysfunctions, such as the autoimmune one.
Now there are various kinds.Some of them are as follows –
acute – these acute diseases are short term diseases like the common cold or a cough
chronic- these diseases are long lived usually for about a month or so however may extend on several occasions
flare up- flare up diseases are referred to those diseases that flares up once again after a certain interval it may even be termed as remission of a particular term of diseases.
refractory – the refractory diseases refers to those strands of diseases that  resists treatment, especially an individual case that resists treatment more than is normal for the specific disease in question.
progressive – progressive diseases are referred to those diseases that progress throughout the life until the person ultimately dies . A well example of this cause is cancer.
localized – a localized disease is a particular brand of disease that affects only a particular part of the body like an athlete's foot .
disseminated – disseminated disease is one that spreads to other parts of the body . With cancer it is more likely to to be treated as an disseminated disease.
systematic – a systematic disease affects the whole body just like influenza and other chronica form of diseases that starts with one part of the body and spreads to other.
Thus friends we see that diseases are dangerous and needs to be treated as soon as detected.
Click here for government certification in Health, Nutrition and Well-being