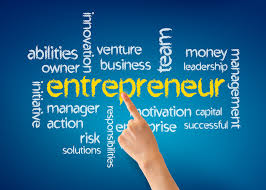 We usually associate the terms like market, business and profit with entrepreneurship. However it is not true. Entrepreneurship has meanings in the social, political, and knowledge spheres as well.
Social Entrepreneurship
Social work is to help somebody in his hour of need, usually by donating money and food, which helps only for a very short period of time. On the other hand, social entrepreneurship is to help the needy become an entrepreneur himself ie to help him create a business for himself that sustains him throughout his life. It gives them a sense of pride and confidence to believe in themselves. It promotes self employment and eradicates the need for dependency. The main aim of social entrepreneurs is to make the world a better place to live in and not to generate wealth for themselves. Enactus is a perfect example of this category.
Political Entrepreneurship
Political entrepreneurship is an incorporation of the entrepreneurship from the market into the political sphere of action. The essence of political entrepreneurship is the redirection of production from the path it would have taken in an unregulated market. A political or business enthusiast who founds a new political project, political idea or a political party is called a political entrepreneur. Somebody who uses political influence, government policies and subsidies or other such favourable arrangements for generating profits or a political actor who seeks to further his or her own political career and popularity by pursuing the creation of policy that pleases the populace come under this category. Political entrepreneurs have a selfish motto of generating income streams for themselves.
Knowledge Entrepreneurship
Knowledge entrepreneurship describes the ability to create opportunities to implement innovative ideas. It rises above the profit making motive and aims at improving research work, thus it is very different from the conventional economic entrepreneurship. Not-for-profit educators, researchers and educational institutions are knowledge entrepreneurs.