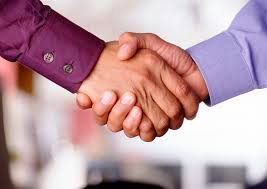 Iran and six major world powers reached a nuclear deal, capping more than a decade of negotiations  with an agreement that could transform the Middle East, and one that Israel called a "historic surrender ".
WHAT IS GOING TO HAPPEN ?
Under the deal, sanctions imposed by the US,EU and United Nations would be lifted in return for Iran agreement to long term curbs on a nuclear programme that the West has suspected was aimed at creating a nuclear bomb.
The accord will keep Iran from producing enough material for a nuclear weapon for atleast 10 years and impose new provisions for inspections of Iranian facilities including military sites. The accord will be a political agreement, not a legally binding treaty. Iran has accepted a "snapback " mechanism under some sanctions could be reinstated in 65 days if it violated the deal. A UN weapons embargo world remain in place for 5 years and a ban on buying missile technology would remain for 8 years. Under the deal, Tehran would have a right to challenge the UN request and an arbitration board composed  of Iran and the six world powers that negotiated with it would have to decide on the issue.
The International Energy Agency  (IAEA) also wants the access to complete its long stymied investigation of the past weapons worked by Iran. According to the US, Iranian cooperation is needed for all economic sanctions to be lifted.
WHAT IT MEANS FOR IRAN ?
● Analysts say Iran could have a huge influx of cash after a nuclear deal is struck. Potential investors are queuing at the gates, waiting for sanctions to be lifted so that they can team up with local partners to build Iran's infrastructure.
● All this economic activity, if it generates jobs and stabilises prices, will help Rouhani to justify his drive to end Iran's international isolation.
● Car and aerospace firms have also approached Iranian companies about potential  deals, with French and German firms leading the way.
* Iran's GDP had shrunk by upto 20% because of the sanctions. The Islamic Republic had lost more than $160 billion in oil revenue since 2012.
THE INDIAN VIEW
●Impact on oil prices:  Excessive supply of oil is positive  news of oil importers like India. Lower crude price will bring down imports and the government's subsidy bill . Every dollar drop in oil prices cuts government's subsidy burden by $1 billion (Rs 6300 crore).
● Good news for India Inc: The deal comes as a huge relief for India refineries and oil rig service providers. Analysts say increased imports from Iran are likely to cut crude import costs, lower shipping and insurance costs.
● More oil : Easing of relations will enable India to import additional oil from Iran. New Delhi was among the largest buyers of oil from Iran even when the sanctions  were in place. Delhi also wants to import natural gas from Iran. 
●Access to Afghanistan: Iran is central to india's plan for physical access to Central Asia and beyond. The point was driven home several times by PM Narendra Modi during his just concluded visit to Russia and the region. During the meeting  between Iranian president Rouhani and Modi in Ufa recently, the two leaders had discussed the key issue of comnectivity via Iran,  including the India-funded Chabar port. The two sides are working on commercial contract for Chabar port after concluding an MoU on port expansion.
●Better comnectivity:Rouhani and Modi also explored road and rail connectivity to connect Chabar port with the road that India has built in Afghanistan. The lifting of sanctions against Iran will enable Indian firms to participate in the road and rail projects. The Kazakh-Turkmen-Iran rail link can be connected  with Chabhar port. New Delhi is keen to operationalise the International North South Transportation Corridor via Iran to connect Central Asia in a smooth fashion too. India expects Chabhar port,which will give sea land access to Afghanistan bypassing Pakistan, to be operational by December 2016. Access to Afghanistan's Garland Highway can be made from Chabhar port . This will give road access to four major cities of Afghanistan- Herat, Kandhar, Kabul and Mazar-e-Sharif- critical for safeguarding Indian interests in the landlocked country.
Thus after the deal the oil prices have tumbled by more than $1 and that would see an easing of sanctions  against Tehran and a gradual increase in its oil exports. Analysts  say it will take Iran many month to full ramp up its export capacity following any easing of sanctions. But even a modest initial increase would be enough to pull international oil prices further down as the market is already  producing around 2.5 million barrels per day, above demand.
Click here for government certifications