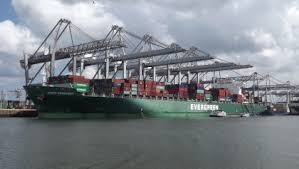 The dry bulk industry is an important part of the international shipping market however, it is a fragmented industry beset by overcapacity and rock-bottom freight rates. Iron ore and coal form two-thirds of the dry bulk shipping industry and China is the biggest consumer of these commodities and a major driver on the demand side. The supply side of dry bulk shipping got a major boost by China's increasing demand for iron ore and coal almost eight years ago and thus resulting in a growing order book. This is driving the current oversupply in the market.
Earlier this year the Baltic Dry Index hit a thirty year low and to stay afloat amidst the crises, many shippers resolved to the formation of dry bulk shipping pools and Joint Ventures. Since the beginning of the year two shipping ventures in the dry bulk segment have been launched- ' The Capesize Chartering joint venture'- launched by Bocimar International, C Transport Maritime, Golden Union Shipping Co, and Star Bulk Carrier Corp and 'The Sapphire Pool'- consisting of Supramax vessels, was set up by ship-owner Clipper.
Dry bulk joint ventures benefit shipping pools as well as individual ship-owners as they enable them to take up Contracts of Affreightment (CoA) which they would not have been able to take up otherwise due to capacity constraints or due to the high risk factor involved, enjoy economies of scope- size and flexibility of scheduling, economies of scale to a certain extent as it brings the venture in a strong negotiation position and allows them to bargain for cheaper factors including bunkers, attract charterers by its size and standards and help in diversification and risk-spreading. They also help with triangulation strategies such as higher load factors, reduction of ballast bonuses and demurrage payable by charterers/cargo owners and idle time since always the best positioned vessel can be offered for a fixture of a cargo. Given the number of benefits these alliances offer the shipowners, these can certainly be very useful during the difficult times in the business cycle.
Click here for government certification in Accounting, Banking & Finance