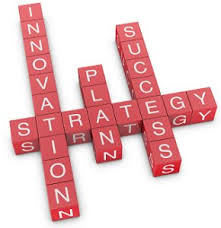 A Business is an economic activity to create Wealth & Profits by distribution of Services and Goods.
Since the business strategy includes very wide activities; Therefore the business activity divided into two categories 'Industry' and 'Commerce'. Industrial activity will subject to involved in production of goods and manufacturing, while Commerce encompasses the domain of services offered in business.
One of oldest form of business is Sole Proprietorship. 'Sole' term signifies individualist that ensures business is being owned, control and managed by an individual.  It have several advantages and disadvantages to be understood. But majorly proprietorship is being an entrepreneurship, needed innovation and risk as a characteristic quality to lead in business activity.
The ease of Proprietorship is being a very popular in term of easiest business structure formation as Solely owned profits and incorporate little small business administration needed. It will be very less cumbersome to did not share a reports to partners, stock holders and board members.
CHARACTERISTICS 
i. Single Ownership
ii. No sharing of Profit and Loss
iii. One-man's Capital
iv. One-man Control
v. Unlimited Liability
vi. Less legal formalities
  ADVANTAGES    
Easy to Form and Wind up

Quick Decision and Prompt Action
Better Control
Maintenance of Business Secrets
Flexibility in Operation
Easy Taxable
DISADVANTAGES
Limited Capital

Unlimited Liability
Limited Size
Lack of Managerial Expertise
In the end the sole proprietorship is being simple to incorporated by simple services and products, small risk involvement and related to skill development activities.
Click here for government certifications