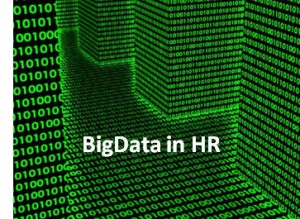 Big Data has formed the backbone of HR analytics. The historical problems like to find out how many employees will retire in next six months and other such statistical issues can be resolved through Big Data dump.
The big hurdle is lack of awareness of HR people about usage of big data. Data problems should be closely dealt with Data Scientists and if right hypothesis arises then they should acquire the required data, analyze them and train staff in its use and take decisions accordingly.
So we see that Big data is future of more strategic HR.