In computational and predictive statistical analysis, data science has become a huge trend. Various organizations also utilize it to make data-driven choices. Hence, Data Science Courses are in much demand. Python has become an invaluable tool for data science analysts and a crucial tool for every data scientist as a result of the problems they have faced. To get started working with big data, analytics, and artificial intelligence, you don't need to invest a fortune or study for years.
In the next years, demand for "armchair data scientists" is rising. These are people with no official training in the field but the abilities and expertise to analyze data in their daily job. Also, they are expected to surpass need for formally certified data scientists.
Here we will look into some of the important Data Science Courses which will help you bag some good positions!
Let us begin by looking into what is Data Science.
About Data Science
Data science is an interdisciplinary subject that employs scientific techniques, procedures, algorithms, and systems. It is used to extract information and insights from noisy, structured, and unstructured data, as well as to apply that knowledge and actionable insights across a wide range of application areas. Also, Data mining, machine learning, and big data are all linked to data science.
Additionally, Data science is a "concept that unifies statistics, data analysis, informatics, and related methodologies". In order to use data to "understand and evaluate actual events." Within the framework of mathematics, statistics, computer science, information science, and domain knowledge, it employs techniques and theories from a variety of areas.
Hence, demand for data scientists has grown immensely, Let us now move on to the Best Data Science Certification & Courses that will help you to understand deeply about this domain and its allied concepts.
Best Data Science Certification & Courses
This is the list of top 10 Data Science Certification & Courses. This list of the Best Data Science Courses, Certifications, Tutorials, Degrees, and Training accessible online for 2021 was compiled by our team of professionals after comprehensive research –
Certified Data Science with Python Professional (Vskills.in)
Top Data Science Courses (Udemy)
IBM Data Science Certification (Coursera)
Post Graduate Data Science Certification Program (IBM – Purdue University)
Data Science Online (Berkeley ExecEd)
Introduction to Data Science — Metis
Applied Data Science with Python Specialization — UMich @ Coursera
Data Science MicroMasters — UC San Diego @ edX
Dataquest
Statistics and Data Science MicroMasters — MIT @ edX
We will now be diving deeper into each of them to help you understand which one will be best option for you.
Certified Data Science with Python Professional (Vskills.in)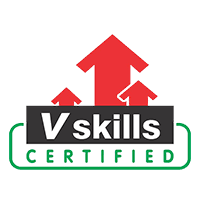 Vskills Certification Course in Data Science with Python will provide a means of transcending the theory of data science with the help of Python and many other integrated toolsets. Designed to provide a "fluff-free" introduction to data science, including what it is, how it works, and what it can be used for. This course is designed for people who want to learn more advanced data science techniques and operations, as well as people who want to expand their Python knowledge while learning data science;
IT professionals who want to learn a new skill set; statisticians; computer scientists; and IT analysts, among others. Earning the Vskills Data Science with Python Certification will help candidates stand out in today's competitive job market, expand their career possibilities by demonstrating advanced skills, and increase their earning potential.
In this course, you will learn the following concepts in depth –
Firstly, Introduction to Data Science
Also, Python Essentials for Data Science
Furthermore, Data Science ToolBox
Additionally, Importing & Cleaning Data
Also, Data Visualization with Statistical Thinking
In addition to, Introduction to Machine Learning with Scikit-Learn
Finally, Practice with Case Studies
Top Data Science Courses (Udemy)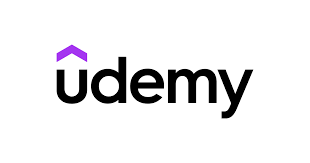 Udemy has a number of top rated data science courses and programs that will teach you how to visualize and react to fresh data. This collection of data science courses is intended to help you learn the fundamental principles of data science from the ground up.
Two data science professionals will teach you how to create machine learning algorithms in Python and R. Machine Learning A-Z, The Data Science Course 2021, and R Programming A-Z are among the most popular courses on the list. Furthermore, real-world instances, examples, and other study materials are included in the lectures to help you strengthen your knowledge. After completing these courses, you will be able to program in R, utilize R studio, and understand the fundamentals of programming.
IBM Data Science Certification (Coursera)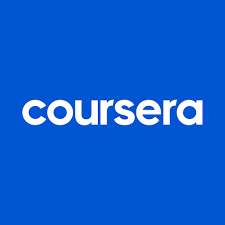 This is one of the greatest data science courses you will discover online if you want to pursue a career in data science or machine learning. This certification is made up of a series of nine courses that will help you learn the abilities you'll need to work on industry projects. Data visualization, analysis, libraries, and open source tools are among the subjects covered in the courses.
By the end of the program, you will have completed a variety of tasks and projects that will allow you to demonstrate your abilities and improve your CV. Take a look at these Best Machine Learning Courses if you want to improve your machine learning abilities.
Duration: 3 to 5 weeks per course, 2 to 7 hours per week
You can Sign up Here
Post Graduate Data Science Certification Program (IBM – Purdue University)
This postgraduate program will provide you with a thorough understanding of data science's core ideas and techniques. This was created in partnership with IBM; To assist individuals in gaining practical data science expertise. Enrolling in the program will help you learn about broad data science topics including statistics, key programming languages, machine learning methods, and more.
Furthermore, you will have the option to work on a capstone project that will bring your learning experience to a close. Experienced Purdue University professors created the curriculum, which is recognized as one of the top research and teaching institutes in the world.
Data Science Online (Berkeley ExecEd)
This Berkeley Executive Education Curriculum is an eight-module, ten-week program that will teach you all you need to know about data science. This program is aimed for mid-level to senior managers and individual contributors who wish to use data analysis to take their company to the next level.
Basic mathematics and statistical concepts such as mean, standard deviation, graphs, histograms, and logarithmic functions will be covered in the course, followed by advanced topics such as predicting machine learning, advanced regression models, and forming successful data science teams.
Introduction to Data Science — Metis
A course given live by a data scientist from a prominent firm, with a 4.9/5 rating on SwichUp and a 4.8/5 rating on CourseReport. This is the only live online data science course on this list; and it's a six-week course that covers everything in the data science process.
Furthermore, not only will you earn a certificate upon completion; but you will also obtain continuing education units because this course is certified. You'll meet with the teacher and other students two nights a week to learn data science as if it were an online college course. Not only may you ask questions; but the teacher also devotes extra time during office hours to assist individuals who need it.
This course covers –
Computer Science, Statistics, Linear Algebra Short Course
Also, Exploratory Data Analysis and Visualization
Furthermore, Data Modeling: Supervised/Unsupervised Learning and Model Evaluation
Furthermore, Data Modeling: Feature Selection, Engineering, and Data Pipelines
Additionally, Data Modeling: Advanced Supervised/Unsupervised Learning
Also, Data Modeling: Advanced Model Evaluation and Data Pipelines | Presentations
Applied Data Science with Python Specialization — UMich @ Coursera
This great specialty focuses on the practical aspect of data science and is a course by the University of Michigan; which also offers an online data science Master's degree. This means you'll acquire a solid foundation in data science Python; libraries like matplotlib, pandas, nltk, scikit-learn, and networkx, as well as how to apply them with actual data.

This series does not cover data science statistics or the derivations of various machine learning algorithms; but it does offer a thorough overview of how to apply and assess such methods in Python. As a result, this better suits to anyone who already understands R and/or is learning the language.
The course covers –
Introduction to Data Science in Python
Applied Plotting, Charting & Data Representation in Python
Furthermore, Applied Machine Learning in Python
Applied Text Mining in Python
Applied Social Network Analysis in Python
Data Science MicroMasters — UC San Diego @ edX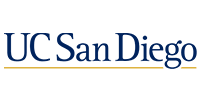 MicroMasters from edX are advanced graduate-level courses; they represent use to get a true Master's degree at some universities. Completing the courses and obtaining a certificate for this MicroMaster's will count for 30% of the complete Master of Science in Data Science degree from Rochester Institute of Technology (RIT).
The requirements for these courses are greater than for many of the other courses on this list. This is so, since they aim for potential Master's students. Because the first course in this series does not cover basic Python principles, you should already be familiar with the language.
Dataquest
Dataquest is a terrific resource on its own, but it's also a great supplement to the other courses on our list. Instead than using video lessons, Dataquest teaches using an interactive textbook. Every lesson in the data science track comes with numerous in-browser. Also, interactive coding stages that walk you through putting what you've learned into practice.
Statistics and Data Science MicroMasters — MIT @ edX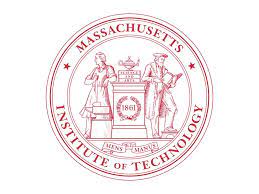 This MIT series provides a well-rounded curriculum for understanding data intuitively, thanks to the inclusion of probability and statistics courses. This MicroMaster's from MIT devotes more time to statistical material than the MicroMaster's from UC San Diego listed earlier in the list.
You should be familiar with single and multivariate calculus, as well as Python programming. This is due to the complex nature of this project. Because there isn't an introduction to Python or R as there is in some of the other courses on this list, they recommend completing Introduction to Computer Science and Programming. And Using Python before beginning the ML section.
These were the best data science certifications. We hope this article helped you to choose the best certification matching your needs.