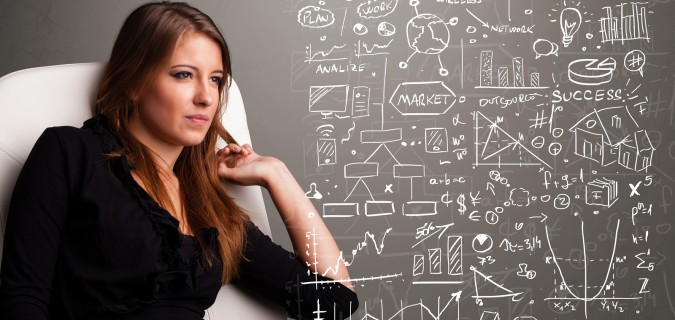 As entrepreneurship bug is spreading all over the country, still being a woman entrepreneur is not something that is easily accepted in India. Following are a few female entrepreneurs heading some of the leading startups of India who have shared their experiences regarding the tough challenges they faced as women in the business world.
Sreowshi Sinha
Founder of Frugal Labs says that time commitment towards family did become an issue since women are expected to do a 9-5 job and then return home. She did face some troubles; nevertheless it was a pleasure to run her own startup. She did not face much discrimination on being a woman in this field which might have caused her major losses or drawbacks in terms of business. She has earned respect through her attitude, intelligence and excellence.
Her firm
Frugal Labs Private Limited is a leading Electronics and Communication Company specialized in educational technology training and prototyping headquartered in Bangalore, Karnataka. They are focused on offering "hands-on Training Workshops" to educational institutions to promote knowledge & skill development. Their workshops are tailor-designed to facilitate students to not only grasp the fundamentals of specific topics but also to understand the various applications by offering uniquely designed kits for carrying out practical experiments. The company also provides prototype and service for Internet of things.
Tejaswi Palabathuni
Founder of InnoGarage Consulting says when a woman is running her own startup then she is going against the tide. Society becomes a major issue. These days even though a woman is allowed to do jobs in the corporate sector, she is expected to return home at a reasonable hour and cater to the needs of her family. As an entrepreneur, it at times becomes difficult and stressful. Nevertheless, through her endeavors and dedication, she has triumphed.
Her firm
Inno garage Consultancy develops integrated solutions on Corporate Social Responsibility starting from formulation, implementation and impact assessment. After the legislature of India has made 2% expenditure on CSR activity a compulsion for MNC's, the need for the services of InnoGarage Consultancy has become more prominent.
Rincy Sara Samuel
Founder of Rozanne Aesthetic Clinic says it has been a herculean task to manage her business and her two little children simultaneously. After she had devoted several months on researching and planning her business from scratch, it has been three months since her clinic was launched publicly. Currently, her days are hectic because at such an initial stage, she has to herself handle the major tasks of her company such as branding and marketing, business development, HR, operations, etc.
Her firm
Rozanne aesthetic clinic has been founded on the concept of "beauty from within ". Rozanne brings with it a fusion of both curative and cosmetic treatments, also covering diet, counseling and camouflage makeup artistry, thereby providing a complete holistic approach to healing, wellness and beauty.