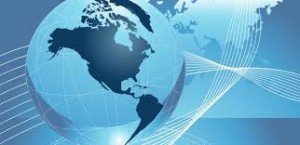 Many of us do not belong to business families but wish to enter into it. But how do we do that?
Here is the proper guide and steps to do so. Just follow them…
Firstly, setting up of an export firm consists of two stages which are:
1. Establishing a business firm
2. Obtaining IEC number or Import Export code number
Let us know about stage one first. It includes various steps which are as follows:
Step 1: Selection of the name of the firm. The selected name must be unique and must not be same as of any other existing firm.
Step 2: Approval of the name. There is no requirement laid down by regional licensing authority to obtain prior approval for the proposed name of the business firm. However, prior approval of the proposed name would be required in case of a joint stock company or a cooperative society.
Step 3: Selection of form of ownership. It could be sole proprietorship, partnership firm, Joint Stock Company or cooperative society.
Step 4: Deciding location of the firm.
Step 5: Developing trade name and logo.
Step 6: Creating necessary infrastructure.
Step 7: Applying for grant of PAN number. PAN of income tax is required to open the current account in the name of the proposed business firm and to apply for the allotment of IEC number.
Step 8: Opening a current account in the bank. An entrepreneur should open an account with a scheduled commercial bank with a branch of the bank where the requirement of minimum balance is minimum. It is however important to open an account with the branch that deals in foreign exchange and also accepts export import documents for negotiation and other related dealings.
Step 9: Once the bank account is opened the business firm is established.
Click here for government certification in Accounting, Banking & Finance