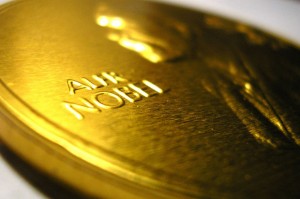 Recently Nobel prizes in various categories were awarded and Kailash Satyarthi from our country was bestowed with Nobel Peace Prize. These prizes are considered to be the most prestigious intellectual awards in the world.
These are awarded in the following categories:
Peace
Physics
Chemistry
Literature
Medicine
Economics
They were first awarded in 1901.These were established by the will of Swedish inventor,Alfred Nobel in 1895.He is most known for the invention of dynamo but many are unaware of the fact that he amassed 355 patents by the time he died in 1896.
His executors discovered that he had secretly created five annual prizes — for chemistry, physics, literature, medicine and peace — in his will to honor "the greatest benefit on mankind."Nobel initially donated 35 million Swedish kronor (about $225 million today)-the prizes come from the fortune's annual interest.Economics prize began to be awarded in 1968 only.
The Peace Prize is awarded in Oslo, Norway, while the other prizes are awarded in Stockholm, Sweden.Each recipient, or laureate, receives a gold medal, a diploma and a sum of money, which is decided by the Nobel Foundation.The prize is not awarded posthumously, however, if a person is awarded a prize and dies before receiving it, the prize may still be presented.
Each year, the Nobel committees distribute nomination forms to an undisclosed number of recipients — past winners, prominent institutions, respected members of the field — who are allowed to choose as many nominees as they want. Self-nomination is not permitted. The winner is decided by a simple majority vote.Also,Nobel documents are sealed for 50 years.
Rabindranath Tagore was the first Indian and non-European Nobel laurete for Literature in 1913.C.V.Raman won in Physics for demonstrating "Raman Effect" in 1929.Mother Teresa won in Peace category for her work for the unprivileged in 1979.After a long hiatus,Amartya Sen won in Economics in 1998.