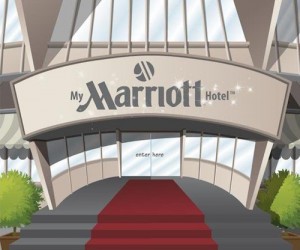 Did you realize that the kinds of games you play determine the kind of person you are? And I'm not talking about the complex mind games. Yes, you may be enjoying sleepless nights of Call of Duty but I don't mean to say you're becoming a trained sniper assassin, what I mean is that your mind is involuntarily becoming focused and you're becoming a keen observer.
The reason I'm talking about gaming is because a new trend is emerging, something out of the box has been carried out from something so apparent that you might not be able to believe its sheer brilliance by looking at its simplicity. Somewhere, some brilliant mind has collaborated gaming with human resource management. No, we're not allowing the employees to play games during office hours as a recreational activity, it's much more ground-breaking and multifaceted than that.
Have you heard of the game My Marriott Hotel? The game lets you manage a virtual kitchen. It's the type of game in which you hire cooks, manage the kitchen, buy supplies with limited resource etc. The story behind this particular, very stimulating game is that Marriott International launched it as an open offer to attract job applicants from all over the globe by linking the game to the real world experience and obviously, the careers page of the company's website.
Mitre Corp.'s "Job of Honor" allows you to lead your life as the office's manager, struggling to complete everyday tasks. It was released to attract a newer, younger, more virtual-based generation to pool into the company's experienced but old work force.
These games have not only helped the human resource department into testing, analysing and attracting the young and the vibrant but has also proved to be a great source of brand marketing, following the figures that show a great boost in the companies' businesses. So GAME ON people! And get a job!
Click here for government certification in Accounting, Banking & Finance