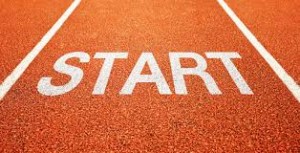 The previous acronym solved the problem of making a valid point when it came to putting a strong foot forward by ensuring FEDBK- Features, Enlist, Differentiate, Benefits and Knowledge. It's been a great journey discovering simple words entwined together to form engrossing list and series. Alas, like all good things, the acronym series comes to an end with a START. With all the pun intended by saving this one for a hard goodbye, it'll give you an edge over your competitors in assessing how your efforts were received.
Signals- Look out for a change in attitude. If the long prevailing frown from your boss's face and that smirk on the competitor is wiped off, give yourself some credit for you have done some fine job. But the force may not always be in your favor as signs can be negative too, which can only mean you need to work harder.
Techniques- The reviewer may not be as easy a man as you believe him to be. You can assume his reactions or you can directly target his apprehensions, your technique must depend on how well you know him. You may not even surmise and the person could have already made a contained choice.
Ask- As much as it's necessary to invite questions, it is equally advisable to ask them. Get an elaborate feedback on your strengths and weaknesses either from your immediate supervisor or from a colleague who's ready to give you the time and is preferably verbose.
Reform- The scars may remain with time but the wounds of mistakes and failures heal. Take criticism positively. The fact that you're not where you want to be should be motivation enough.
Triumph- You may lose a few times but until you're happy, it is not the ending. The only person you need to compete with is yesterday's you. Get, set, go! Give yourself a kickSTART.