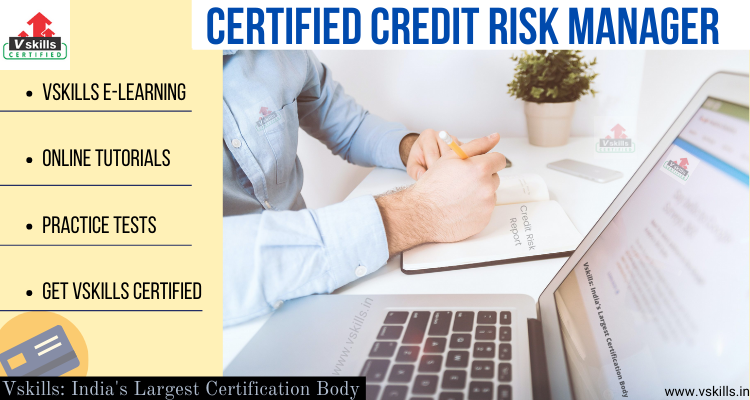 Credit Risk means the possible loss that a financial institution might have to suffer because a borrower fails to make payments on a loan. A Credit Risk Manager is responsible to use several strategies to minimize the risk of financial loss to a lending organization. However, the job involves implementing the correct strategies and policies for a financial institution with the aim to reduce risk and increase profits. This role requires a good understanding of finances and defining governing policies for loans. Let's dive deep into learning about the roles and responsibilities of Credit Risk Manager and preparation guide to become certified.
Roles and Responsibilities of a Credit Risk Manager
Credit risk managers lead and deliver credit card fraud mitigation support. They also ensure that alerts are readily available for business channels transactions.
They utilize customer data for building risk segmentation and mitigation strategies.
They establish and monitor policies and procedures that will foster the company's potential to meet its sales and risk management goals.
Credit Risk managers communicate current policies and procedures to subordinates and other affected parties. Moreover, they also assist in controlling costs associated with operating and collecting credits
Further, they produce key management reports and respond to ad hoc requests by managing consumer credit risk reporting resources.
Lastly,  they support Senior Management with consumer risk reporting needs. And, ensures effective design and oversight of the consumer quality function.
Career as Credit Risk Manager
Credit analysts deal directly with individual and corporate creditors in most institutions. Credit analysts are expected to work hand-in-hand with loan officers or sales agents who negotiate directly with consumers in other institutions. This career can be very lucrative as well as exciting. Let us discover the Career as Credit Risk Manager.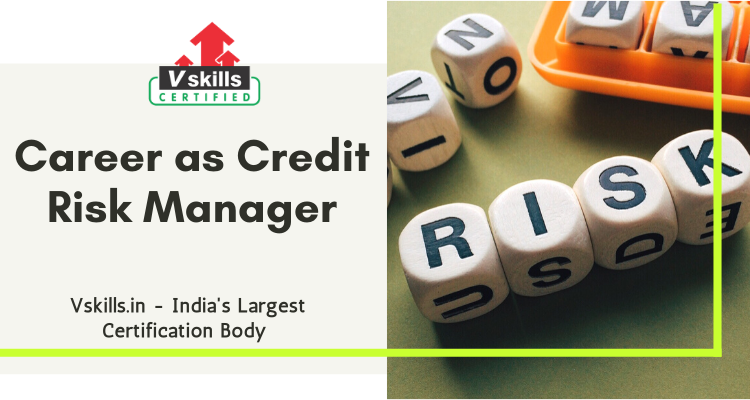 Vskills Certified Credit Risk Manager
Credit risk refers to the risk from a borrower who may not repay a loan and that results in the lender's loss of principal interest, cash flow disruption as well as an increase in the cost of collection. However, the Credit Risk Manager contributes towards the stability and economic sustainability of the organization. Talking about the certification will provide candidates a deeper understanding of credit risk topics for getting advanced. In this certification various topics will be covered like credit analysis, lending types, nature of the obligor, financial statement analysis, ratio analysis, term loan agreements covenants, and failure prediction models. Moreover, Vskills Credit Risk Certification covers the best credit risk practices and helps students and professionals to enhance their career development by gaining skills. Many companies specializing in financial consulting or risk consulting are hiring skilled Credit Risk Managers.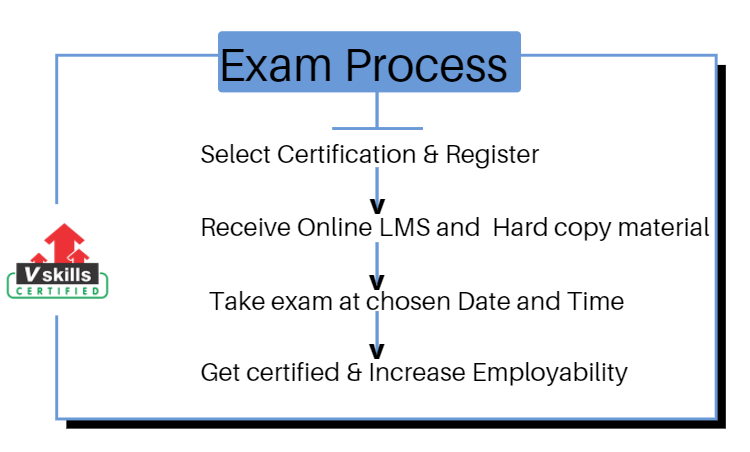 Vskills being India's largest certification providers gives candidates access to top exams as well as provides after exam benefits. This includes:
The certifications will have a Government verification tag.
The Certification is valid for life.
Candidates will get lifelong e-learning access.
Access to free Practice Tests.
Candidates will get tagged as 'Vskills Certified' On Monsterindia.com and 'Vskills Certified' On Shine Shine.com.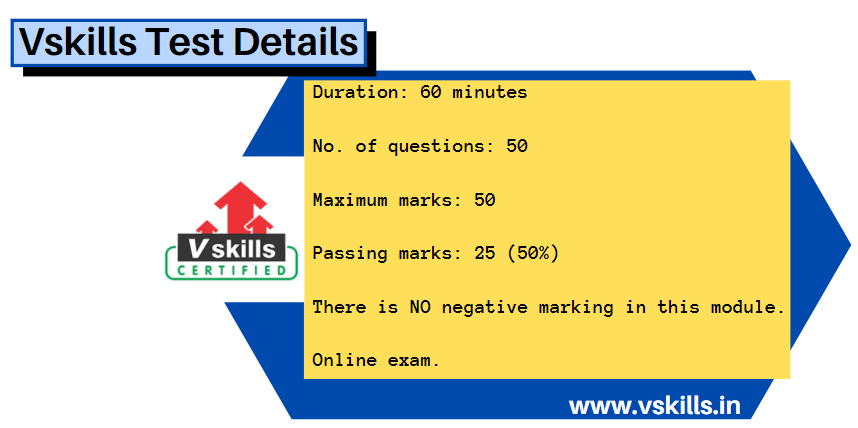 Course Outline for Certified JMeter Tester
Certified Credit Risk Manager covers the following topics –
Introduction
Assessing Credit Risk
Credit Scoring and Rating
Credit Portfolio Risks
Portfolio Risk Mitigants
Credit Risk Pricing
Credit Risks – Project and Working Capital
Credit Risk and the Basel Accords
Risk Management Technologies
Credit Crisis
Preparation Guide for Vskills Certified Credit Risk Manager
For every exam, it is important that candidates should have all the necessary resources to start preparing with. Doing this will not only help in understanding but it will also help them to follow a sequential manner for completing the syllabus. Further, this will provide an advantage to better understand the concepts. However, In the Certified Credit Risk Manager exam preparation guide, we will discuss some of the most important resources to help you prepare well for the exam.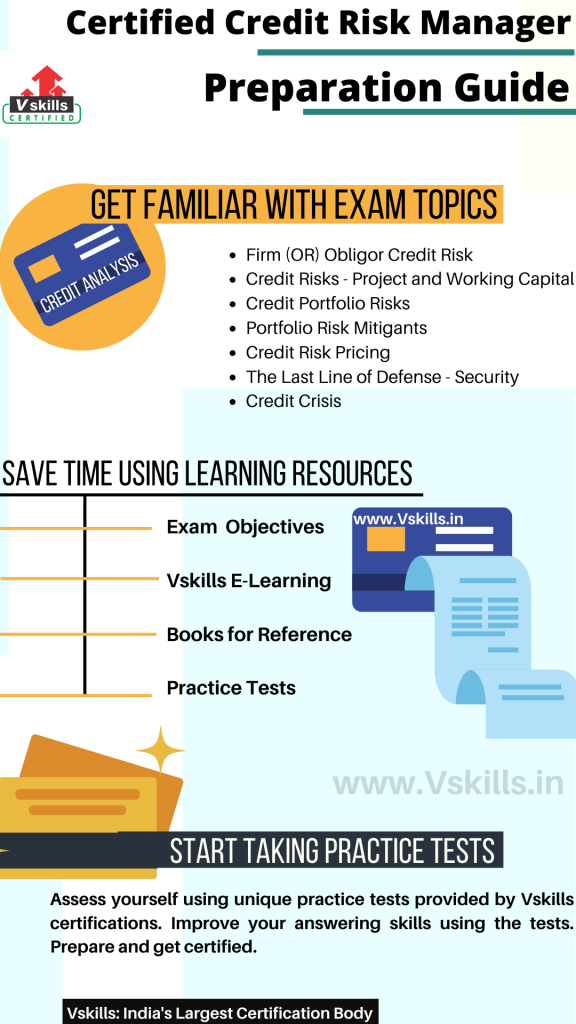 Review Exam Objectives
The first task for every exam preparation is to get all the exam related details including the important contents and its topic. This will help candidates to easily start preparing for the exam and to understand things more accurately. For the Certified Credit Risk Manager exam the topics include:
Firm (OR) Obligor Credit Risk
Credit Risks – Project and Working Capital
Credit Portfolio Risks
Portfolio Risk Mitigants
Credit Risk Pricing
The Last Line of Defense – Security
Credit Crisis

Online Vskills E-Learning
Vskills Certified Cyber Security Analyst provides candidates access to prepare for the exam using the online learning material for a lifetime. The online material for this is regularly updated. Furthermore, e-learning comes with hard copy material that helps candidates to improve and update the learning curve for getting better opportunities.
Refer: Certified Credit Risk Manager Sample Chapters
Books for Lifetime
Reference Books can provide an advantage to learn and understand things more accurately. For the Certified Credit Risk Manager exam, there are various books available which you can find online or in libraries. Some of the books are as follows:
The Handbook of Credit Risk Management Book by Diane Coogan-Pushner and Sylvain Bouteillé
Credit Risk Analytics Book by Bart Baesens and Daniel Rösch
Evaluate with Practice Test
After completing the topics for the Certified Credit Risk Manager exam, candidates should start assessing using practice tests. Using practice tests will help them for better preparation. By assessing yourself with these tests candidates will know about their weak and strong areas. So start examining yourself to pass the exam and become certified.
Job Interview Preparation
Prepare for Credit Risk Manager job role with our latest interview questions, the sole purpose of these questions is to prepare for you for the job role in credit risk.