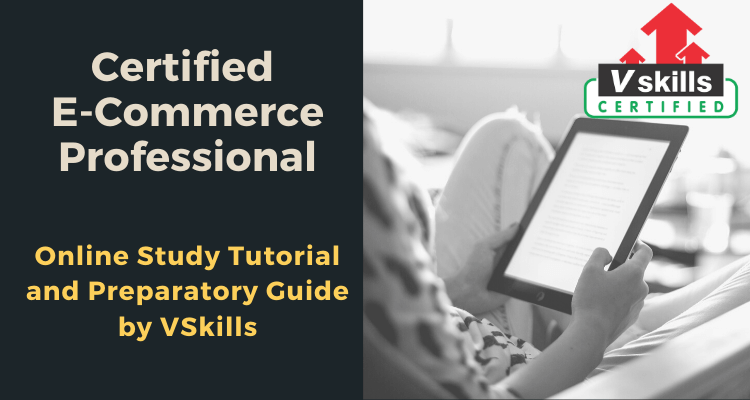 The present era is ruled by the concept of survival of fittest. In order to climb up the corporate ladder, one has to be way ahead and different from other people. An E-Commerce professional certification will teach you how to create a profitable e-commerce business. It tests the candidates on various areas in E-commerce which include knowledge of various technologies, security, tools, legal and compliance issues for implementing and managing E-commerce based websites.
IT sector has been booming over the recent years and making a career in this sector can help making a lot of fortune. This kind of certifications are quite challenging as they help you in figuring the right direction for you. They help you stand out in the crowd as you will be professionally working in the domain you are most interested. But, nothing in the world comes for free. You have to put a lot of hard work and figure out with right set of resources to ace the examination.
Why to choose E-Commerce certification?
With the help of this certification one can learn about sourcing, marketing & getting traffic by using SEO concepts, implementing strategies to retain customers, customer support & security. E-commerce professionals really are in great demand. Companies specializing in planning and implementation of E-commerce project are constantly hiring knowledgeable professionals. Various public and private companies also need E-commerce professional for project management, planning and implementing E-commerce projects.
E-commerce Career Opportunities
E-commerce is the hottest sector and is attracting a lot of job but only for the people who have requisite talent and skills. Let us have a look at what all are the E-commerce Career Opportunities.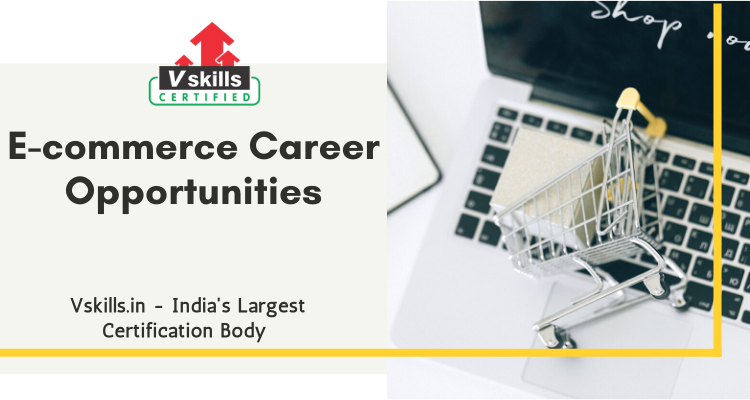 Who should take this certification?
Any one who is interested in working in the ambit of E-commerce can absolutely go for this certification. You can learn about sourcing, marketing & getting traffic by using SEO concepts, implementing strategies to retain customers, customer support & security which will make you one of highly demanded professionals.
Benefits of Certification
This certification will help you get recognition in the corporate world. some of the other benefits that this certification holder will enjoy are –
Exam Details
Duration: 60 minutes
No. of questions: 50
Maximum marks: 50, Passing marks: 25 (50%).
There is NO negative marking in this module.
Online exam.
Certification Process
First of all, Select Certification & Register
Furthermore, Receive a.) Online e Learning Access (LMS) b.) Hard copy – study material
Then, Take exam online anywhere, anytime
Finally, Get certified & Increase Employability
Certify and Increase Opportunity.
Be
Govt. Certified E-Commerce Professional
Course Outline – Certified E-Commerce Professional
Preparatory resources
There are unlimited resources available for preparation which are available for the prescribed syllabus. Out of the many resources you can choose as many as you feel comfortable with. Always remember that the resources that you will choose will make the difference. Clearing the exam will be easier if you choose the right set of resources. Let us look at some of the resources that you can use for studying. Always remember that there are unlimited resources you can choose any of them. Let us have a look at handful of them-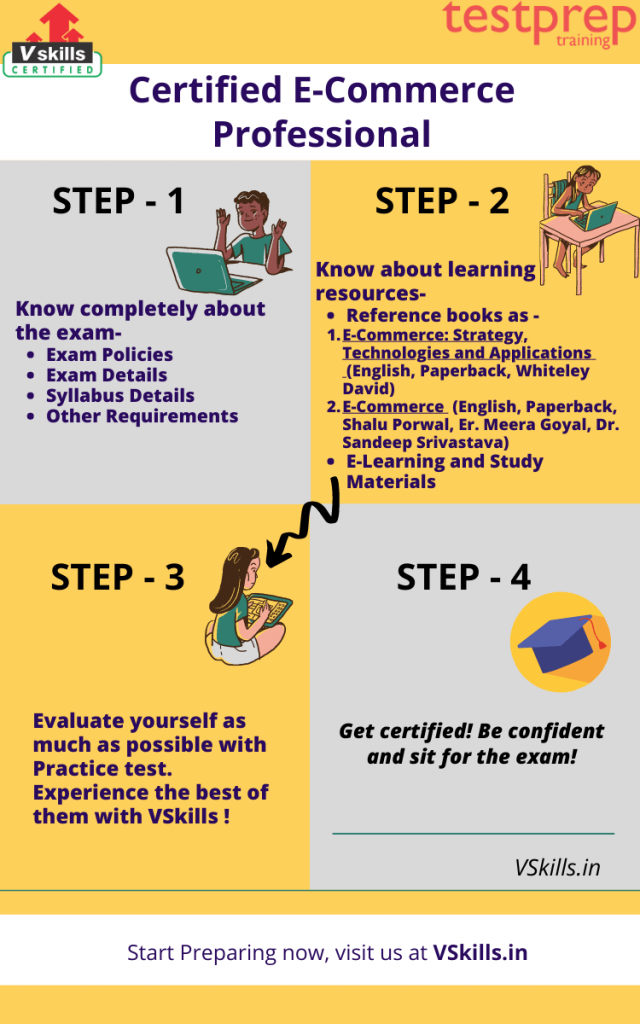 Step 1 – Review the exam objectives
The first and foremost thing before you start preparing is to get well versed with the objectives of the exam. Knowing in detail about the exam objectives will let you understand the way through which you will prepare for the exam and then help to pass that with the flying colors. This exam will cover topics as sourcing, marketing & getting traffic by using SEO concepts, implementing strategies to retain customers, customer support & security.
Step 2 – Refer to the books
Books are the best resources and always the first way that comes in our mind while preparing. You can choose the books as per your ease and level of understanding. There are many books that are available that can be used to clear your concepts and can provide you with insightful other topics too. This can be used to deal with the tricky part of the paper too. Some books that can be referred are –
E-Commerce: Strategy, Technologies and Applications (English, Paperback, Whiteley David)
E-Commerce (English, Paperback, Shalu Porwal, Er. Meera Goyal, Dr. Sandeep Srivastava)
Refer – Certified E-Commerce Professional Brochure
Step 3 – E-Learning and Study Materials
Learning for the exam can be fun if you have right set of resources matching your way of studying. Vskills offers you its E-Learning Study Material to supplement your learning experience and exam preparation. This online learning material is available for lifetime and is updated regularly. You can also get the hardcopy for this material, so, you can prefer either way in which you are comfortable.
Refer: Certificate in E-Commerce Sample Chapter
Step 4 – Evaluate yourself with practice tests
Practices makes a man perfect. We all are quite well versed with this saying and also with the truth in this. Practice papers and test series help you in identifying the loopholes in the preparation. You can also find the problems you are facing in your strategy. Practicing as much as you can will help in identifying various parts of the syllabus that need more attention and that are fully prepared. This is the best way to know your level of preparation. Start practicing now!
Step 5 – Prepare for Job Interview
If you are looking for a role in E-commerce, then you should checkout these interview questions which will help you to clear the job interview with ease, check out now !

Boost your chances and get ready to qualify with hundreds of practice exam and expert study guide. Start Preparing and get a Certificate in E-Commerce Now!