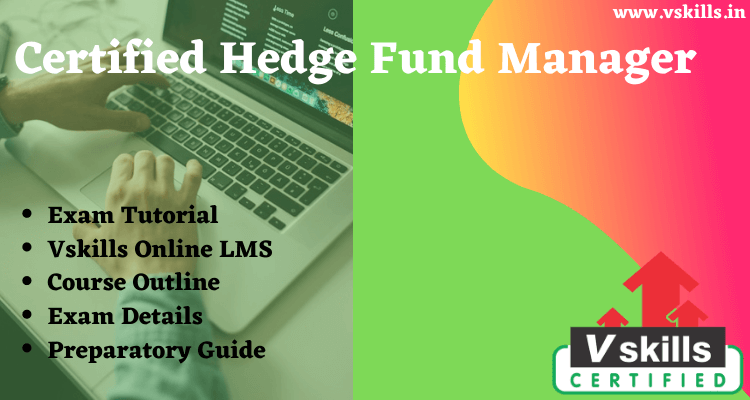 With the growing complexity and ordinance of the financial markets, fund administrators and marketers, hedge fund service providers, and additional financial consultants require to exhibit a more absolute perception of market forces that affect the risk vs. reward that investors study. The due diligence required to find trusted advisors who know these factors and can assist navigate investors through this complex maze starts with professional certification. The ability of a Certified Hedge fund Manager is to cover all or part of a hedge fund, with the purpose of maximizing revenue.
A hedge fund manager is principally occupied in taking decisions on a broad spectrum of financial assets – from corporate bonds to commodities to currencies. Hedge Fund Administrators are accountable for supervising and making judgments about investments in hedge funds. Hedge fund as a career is regarded as one of the most acceptable routes in the finance field and is one of the most stimulating careers for a professional.
Responsibilities of a Certified Hedge Fund Manager
The job responsibilities of a Certified Hedge Fund Manager can be found given below:
Investigating and being conscious of market trends.

Analyzing distinctive investment opportunities and selecting the best measures of investments on account of the client.

Recognizing the requirements of a client and assuring that those demands are met when making investments.

Correlating with the clients for giving them updates, any information they need about the investment or advice on how to maintain their funds.

Building investment portfolios and implementing procedures such as buying and selling of assets to maximize financial earnings from the portfolio.

Usually, Certified Hedge Fund Manager is hired by companies and handles clients on part of their company. Therefore, they must also manage inter-departmental coordination and give any reports or information to the company as and when demanded.
Certified Hedge Fund Manager: Exam Overview
Vskills certification in Hedge Fund is for those aspirants who seeming for possibilities in this field. Vskills certification significantly increases the possibilities of taking the desired role and is further knowledge for the candidate. The Certified Hedge Fund Manager credential can be exercised by candidates watching for new job opportunities or to obtain their skills and knowledge. The certification assists in generating strong domain experience, concentrate on details, teaches deep investing and finance knowledge, and assists develop requisite quantitative and legal skills.
Vskills being India's largest certification provider gives candidates access to top exams as well as provides after exam benefits. This includes:
Get ready to get a Government Certification
The Certification is valid for life.
Candidates will get lifelong e-learning access.
Access to free Practice Tests.
Candidates will get tagged as 'Vskills Certified' On Monsterindia.com and 'Vskills Certified' On Shine Shine.com.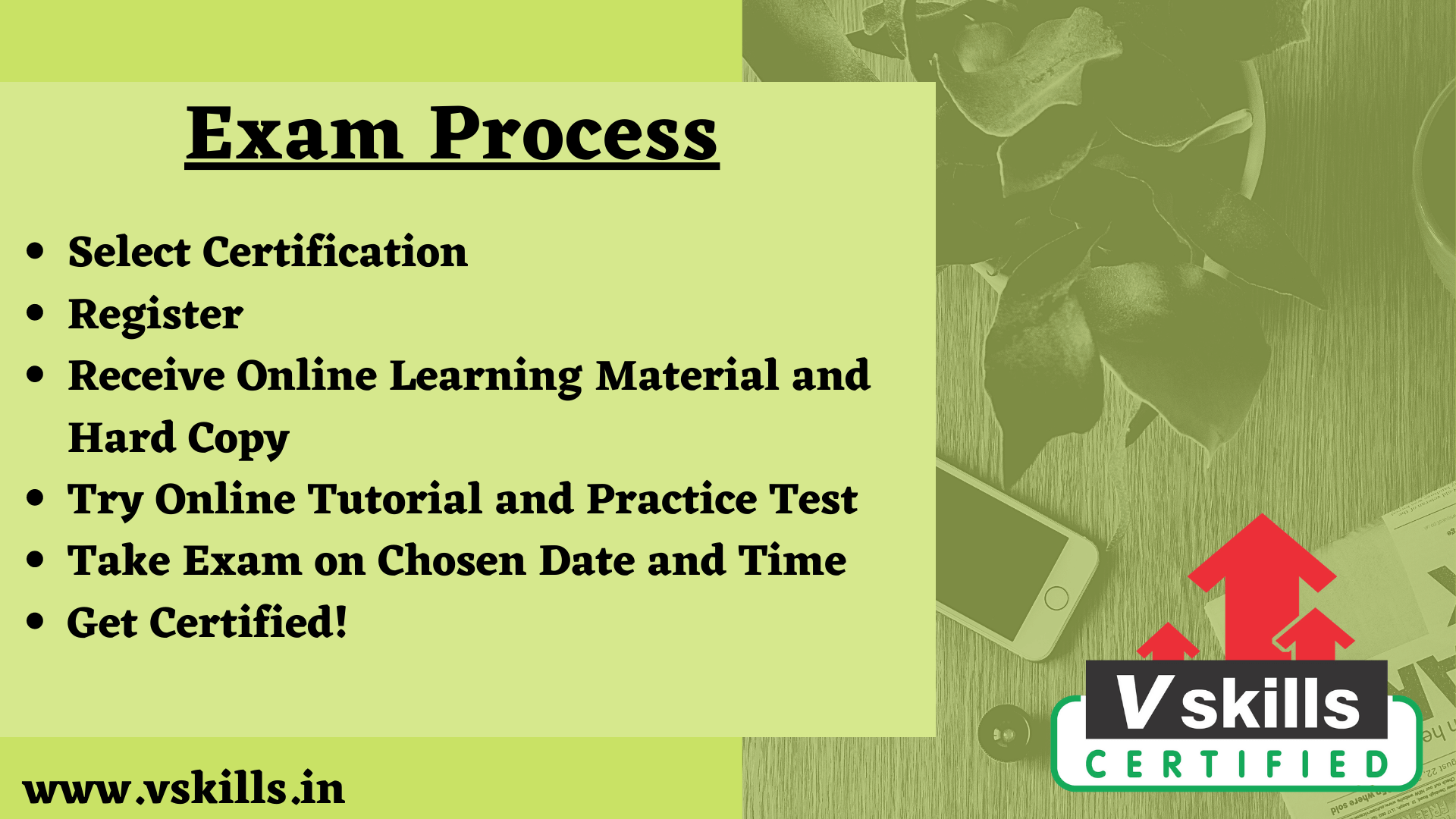 Exam Details
Exam Duration: 60 minutes
Vskills Exam Code: VS-1039
Number  of questions: 50
Maximum marks: 50
Passing marks: 25 (50%)
Exam Mode: Online
There is NO negative marking in this module.
Career in Hedge Funds
Hedge fund entry-level employment are among the highest-paying in the industry, with entry-level analysts making as much as six figures in some circumstances. Let us learn about Career in Hedge Funds!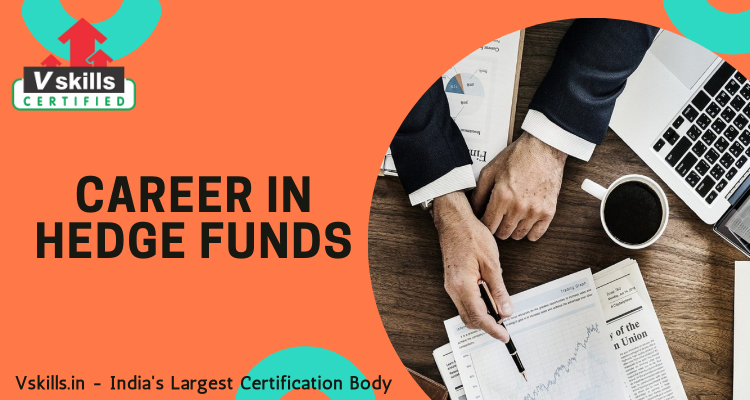 Course Outline for Certified Hedge Fund Manager
Certified Hedge Fund Manager covers the following topics –
Hedge Fund Investment Strategies
Fund of Hedge Funds (FOHF)
Hedge Fund Fee Structures
Risk Management
Problems with Hedge Fund Risk Modelling
Hedge Funds Available On The Market
Future of Hedge Funds
Glossary
Preparation Guide for Certified Hedge Fund Manager
Candidates preparing for the exam should understand the importance of exam resources. During the exam preparation, it is necessary to get all the required exam study resources. This will give the advantage to understand the concepts and meaning more accurately. In the Certified Hedge Fund Manager preparation guide, we will discuss some of the most important resources to help you prepare well for the exam.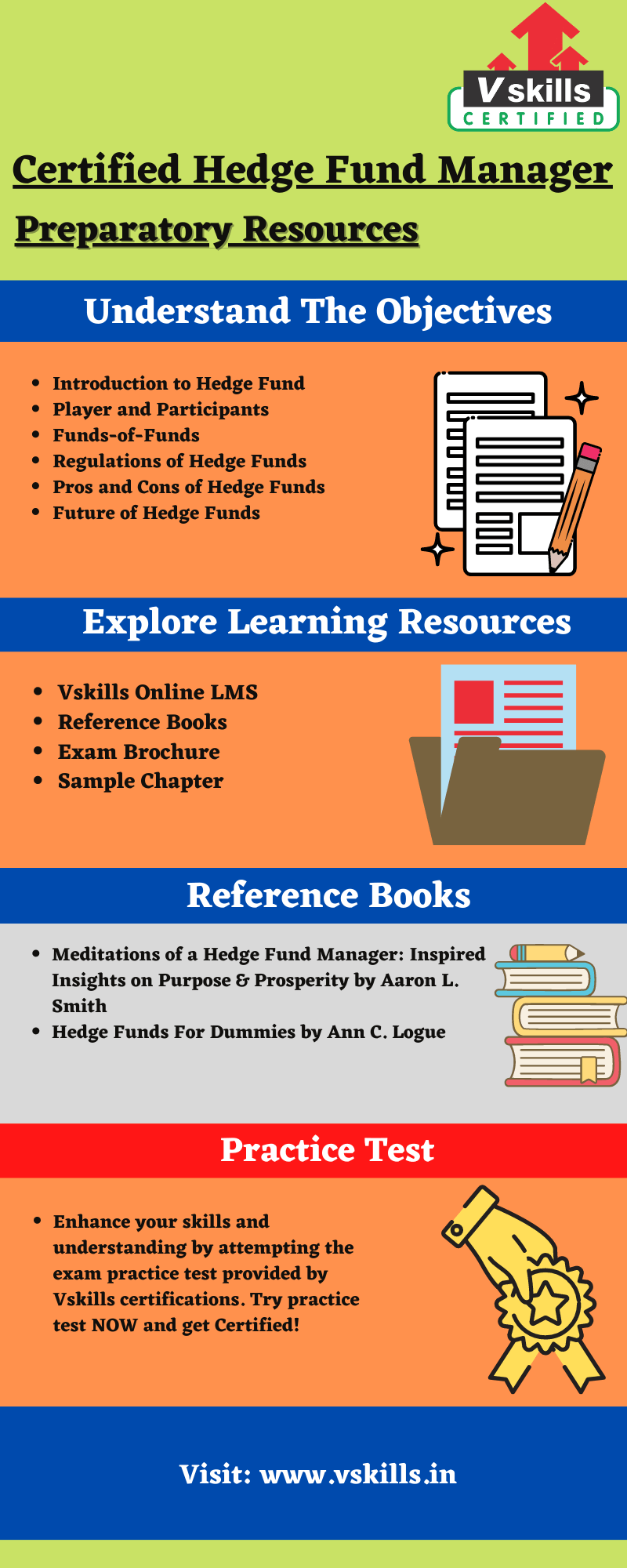 Exam Objectives
For every examination, the first task should be to get all the exam relevant details including the important contents and its topic. With complete exam objectives, the candidate's exam preparation time is better spent because they already know what to study. For the Certified Hedge Fund Manager exam, the topics include:
Introduction to Hedge Fund
Player and Participants
Funds-of-Funds
Regulations of Hedge Funds
Pros and Cons of Hedge Funds
Future of Hedge Funds
Vskills Online Learning Material
Vskills Certified Hedge Fund Manager provides candidates a way to prepare for the exam using the online learning material for existence. The online material for this is regularly updated. Moreover, e-learning is bundled with hard copy material which encourages candidates to enhance and update the learning curve for superior and better opportunities.
Refer: Certified Hedge Fund Manager exam Sample Chapter 
Vskills Brochure
Vskills also provides a brochure for the Certified Hedge Fund Manager exam. The brochure contains all the necessary related to the exam such as details, sample papers, important information, course outline, etc.

Books for Reference
The next step in the preparatory guide should be books and study guides. The candidate needs to find those books which are enriched with information. Finding a good book may be a difficult task, but in order to gather knowledge and skills, the candidate has to find, read, and understand. We recommend the following for additional knowledge:
Meditations of a Hedge Fund Manager: Inspired Insights on Purpose & Prosperity by Aaron L. Smith
Hedge Funds For Dummies by Ann C. Logue
Practice Test
Practice tests are the one who ensures the candidate about their preparation for the Certified Hedge Fund exam. The practise test will help the candidates to acknowledge their weak areas so that they can work on them. There are many practice tests available on the internet nowadays, so the candidate can choose which they want. Try the practise test here!

Job Interview Preparation
If you are preparing for a role in Hedge Fund, we suggest you to checkout or latest job interview questions which can help you in your job preparation.