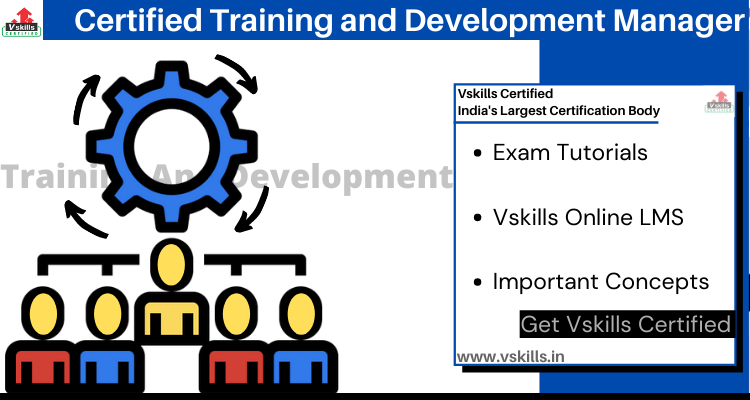 The role of manager in the Training and development area is to perform tasks like planning, coordinating, and directing skills- and knowledge-enhancement programs for an organization's staff. Moreover, Training and development managers control the training programs, staff, and budgets as well as create content and materials for training programs.
Responsibilities of Training and Development Manager
Training and development managers supervise training and development specialists staff that includes instructional designers, program developers, and instructors.
They work with executives and financial managers to identify and match training priorities with overall business goals. They assess employees' needs for training and also align training with the organization's goals.
Training and development managers create and manage training budgets as well as implement training programs.
They update training programs for ensuring its relevance and teach training methods and skills to instructors and supervisors.
Vskills Certified Training and Development Manager: Overview
Vskills certification for Training and Development Manager examines the candidate skills and knowledge on the basis of the company's need for management of training and development. Moreover, the certification validates the candidates knowledge on various areas that covers training skills, learning styles, training need assessment, designing training plan, competency based training, new employee training, management development, mentoring, ROI and diversity training.
Benefits of Certification
The Training and development manager certification course is designed for both professionals and graduates who want to excel in their chosen areas. Moreover, it is also good for those who are already working and would like to take certification for further career progression. Holding Vskills Training and Development Manager Certification will help candidates to stand in today's competitive job market and increase their employment opportunities by showcasing their advanced skills.
Vskills being India's largest certification providers gives candidates access to top exams as well as provides after exam benefits. This includes:
The certifications will have a Government verification tag.
The Certification is valid for life.
Candidates will get lifelong e-learning access.
Access to free Practice Tests.
Candidates will get tagged as 'Vskills Certified' On Monsterindia.com and 'Vskills Certified' On Shine Shine.com.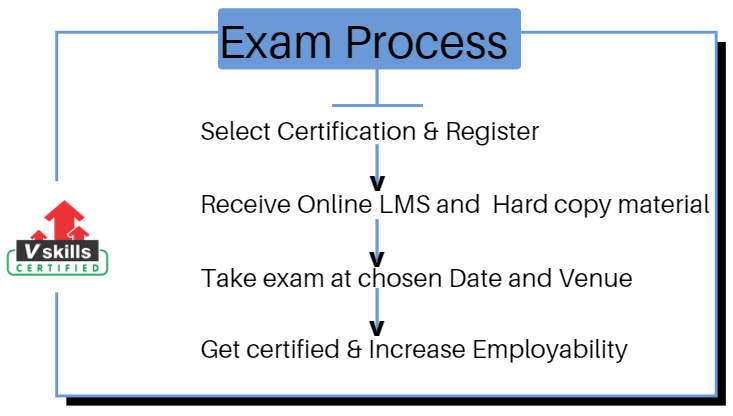 Career in Training and Development
Their growth in the United States is estimated to be 11 percent by 2026, according to BLS.gov. With an annual median pay of about $61k, this career change can be very comfortable. Training practitioners work an average of 40 hours a week, which allows them to maintain a healthy work-life balance. They do, however, travel extensively and are generous with their experience. Let us look at the career opportunities in Training and development.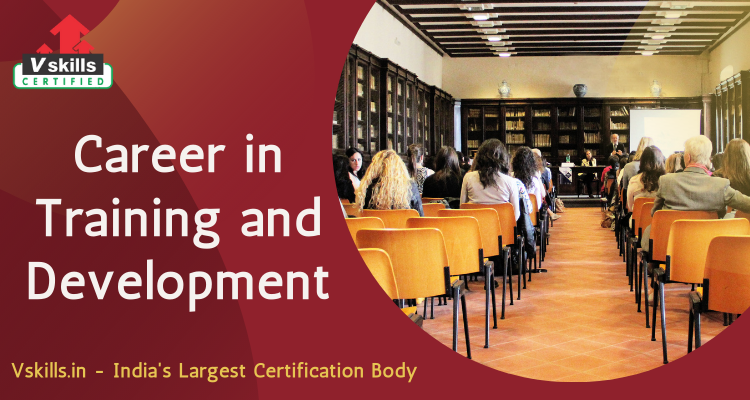 Test Details
Exam Duration: 60 minutes
Vskills Exam Code: VS-1186
Number of questions: 50
Maximum marks: 50
Passing marks: 25 (50%).
There is NO negative marking in this module.
Course Outline for Certified Training and Development Manager
Certified Training and Development Manager covers the following topics –
Training, Development and Education
Training Skills and Techniques
Learning and Learning Styles
Training Policy
Designing Training Plan
Competency Based Training
New Employee Training
Management Development
Mentoring and Coaching
Evaluation of Training
Effective Training and Development
Train the Trainer
Preparation Guide for Vskills Certified Training and Development Manager
Candidates preparing for the exam should understand the importance of exam resources. During the exam preparation, it is essential to get all the required exam study resources. This will provide an advantage to understand the concepts and meaning more accurately. In the Certified Training and Development Manager exam preparation guide, we will discuss some of the most important resources to help you prepare well for the exam.
Study Resource: Exam Objectives
For every examination, the first task should be to get all the exam related details including the important contents and its topic. This will help candidates to easily start preparing for the exam and to understand things more accurately. For Certified Training and Development Manager exam the topics include:
Training, Development, and Education
Training Skills and Techniques
Learning and Learning Styles
Training Policy
Training Need Assessment
Designing a Training Plan
T&D Programs
Competency-Based Training
New Employee Training
Mentoring and Coaching
Computer-based Training
Evaluation of Training
Effective Training and Development
Train the Trainer
Training for Diversity
Study Resource: Vskills Online LMS
Vskills Certified Training and Development Manager exam provides candidates access to prepare for the exam using the online learning material for a lifetime. The online material for this is regularly updated. Furthermore, e-learning is bundled with hard copy material which helps candidates to improve and update the learning curve for superior and better opportunities.

Study Resource: Books for Reference
Reference Books can provide an advantage to learn and understand things more accurately. For the Certified Training and Development Manager exam, there are various books available which you can find online or in libraries. Some of the books are as follows:
The Learning & Development Book by Tricia Emerson
Training And Development by B. Janakiram
Training for Development by R.K. Sahu
Study Resource: Practice Test
After understanding and learning about the Certified Training and Development Manager exam topics, it is time for practice tests. That is to say, practice tests are important for better preparation as by assessing yourself with these tests you will know about your weak and strong areas. Moreover, you improve your answering skills for getting better results. So, make sure to find the best practice sources.

Prepare for Job Interview
If you are preparing for a job interview for the role of training and development manager, checkout these interview questions designed by expert to help you in your job preparations.