Role of Line Managers in Effective Evaluation
Role of line managers in effective evaluation refers to the crucial role of managers, with the capability and commitment. Managers are considered the key factors in determining the provision and effectiveness of workplace learning. The development of an organization is dependent on the managers as they are the developers of their staff. Also, the senior management authority recognizes the mangers as the sole key to growth and development have got an important role to play.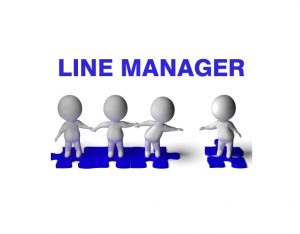 Though if managers forget to play their role and responsibilities then it can lead to a negative impact on the organization and the employees. Many surveys answered that the responsibility for the learning culture at work is dependent on the line managers.
Managers' motivation towards the learning culture at work depends on their interest and personal values. Therefore they have the capability to reinforce the lacking enthusiasm in their staff. Also to make managers realize their work duties, by forcing them to make links with the desired learning outcomes.
For the role of line managers, because it#f they want to successfully implement the learning culture at work, first they need to inculcate in themselves. While, those managers, who invest time in their own development, are likely to make the employees' more productive. Also, this can cut down the need for the investment in the L&D in the organization. Thus the potential ways to make line managers engage in highlighting the benefits that can be gained through the information being collected as a part of the interview.
Hence, it leads to –
Improves the learning process
Improvement in relevant business areas
Improves decision making
Improve investment decisions
Improvised organizational culture
Engage with stakeholders
Meet internal and external reporting requirements
Manage risk
Market activities
For certification in the L&D visit –
Government certification in L&D