Leadership Development Plan
The role of leadership in the organization is very much of importance. There are many organizations conducting the leadership development activities. Thus it improves the line managers' performance with changing organizational culture and structure. This culture of leadership development plan is more common in the organization aligning the L&D programme. Hence this plan expands the capacity and capability of the individual to perform in the leadership roles.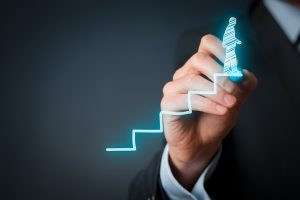 Factors to develop the leadership:
Assessing the environment and yourself – this act as a guide to the leadership potential of the individuals. It keeps you focused, disciplined, and motivated. Thus entails benefits. This is the initial step in leadership's development. In this, you will analyze and assess yourself.
Establish a vision – the success can only be achieved if you have a vision. The time you realize who you want yourself to be and set a vision this leads to a development.
Identify the obstacles/hurdle – there can be both internal and external obstacles in your path of development. All their internal barriers like- your thoughts and opinion are under your control and can be conquered. While the external hurdles are the conditions outside of yourself debarring you from achieving the development.
Setting the goals and objectives to achieve the development – you can achieve this by making the changes. Plan goals and work towards them. Once you engage yourself in visioning the desired success you will definitely achieve it.
Personal evaluation – the last step is towards evaluating what you did so far. This will help you in getting to know how far you have reached. Therefore with this, you can set further development goals and reap the fruits of present achievement.
For certification in L&D visit –
Government certification in L&D