An operations manager plays an essential role in a management team and has control over HR duties like setting training standards and hiring procedures. They help in analyzing and improving organizational processes and work for better productivity and efficiency. Further, they also formulate strategy, improve performance and security compliance. And, they perform various other tasks in their daily job role. Let's get into the details to know more about the check below.
Roles and Responsibilities
An operations manager is responsible for developing, implementing, and reviewing operational policies and procedures. And, they also help in promoting the company's culture for getting top performance.
They check the budgeting, reporting, planning, and auditing department. Moreover, they also ensure that all legal and regulatory documents are filed and compliance is monitored with laws and regulations.
An operations manager determines the values and mission, and plans for short and long-term goals.
They help in improving operational management systems, processes as well as help the organization's processes to remain legally compliant.
Lastly, they also examine financial data and further, use them for improving profitability. And, manage budgets and forecasts with performing quality controls and monitor production KPIs.
Vskills Certified Operations Manager: Overview
Operations management plays an important role in producing and delivering goods and services to customers. As it involves designing, planning, directing and controlling the organization's resources and processes required for transforming capital, skills, and materials into products and services. However, the Vskills Operation Manager certification course will help the candidates to understand the key concepts, functions, and goals of operations management in the services and manufacturing sectors. This course will provide characteristic knowledge of operations strategies and various types of transformations of inputs into goods and services in a variety of industries. Earning this certification will provide benefits to those who are looking to gain a working understanding of the operations functions in a service or manufacturing organization.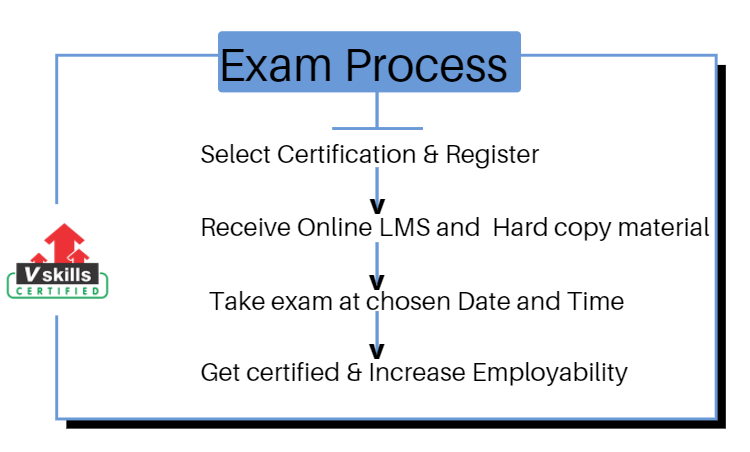 Vskills being India's largest certification providers gives candidates access to top exams as well as provides after exam benefits. This includes:
Become a Government Certified Profesional.
The Certification is valid for life.
Candidates will get lifelong e-learning access.
Access to free Practice Tests.
Candidates will get tagged as 'Vskills Certified' On Monsterindia.com and 'Vskills Certified' On Shine Shine.com.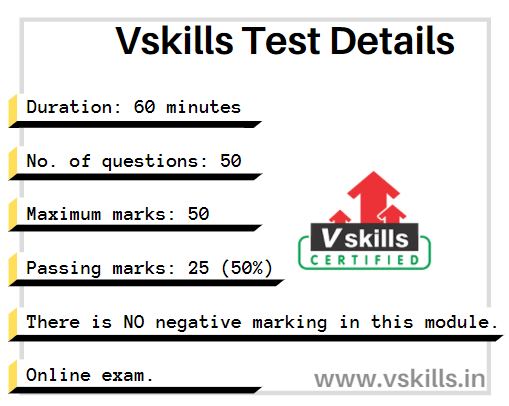 Career Path as Operations Manager
While a well-run operations unit may not make the news every day, it is critical to a company's ability to offer innovative products to customers around the world in a cost-effective and timely manner. Let us discover Career Path as Operations Manager!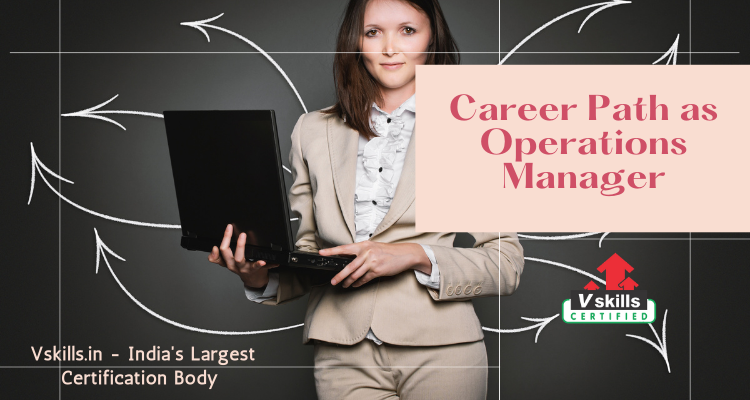 Course Outline for Certified Operations Manager
Certified Operations Manager covers the following topics –
Organizational Operations Management
Product and Service Management
Supply Chain Management
Inventory Management
Forecasting
Capacity Management
Operations Scheduling
Quality Management
Facility Management
Preparation Guide for Vskills Certified Operations Manager
Study resources are essential during the exam preparation time. Having all the resources will help candidates to start preparing for the exam in an accurate manner. Moreover, it will save a lot of time researching for the exam contents and topics. Further, this will provide an advantage for a better understanding of the concepts. However, in the Certified Operations Manager exam preparation guide, we will discuss some of the most important resources to help you prepare well for the exam.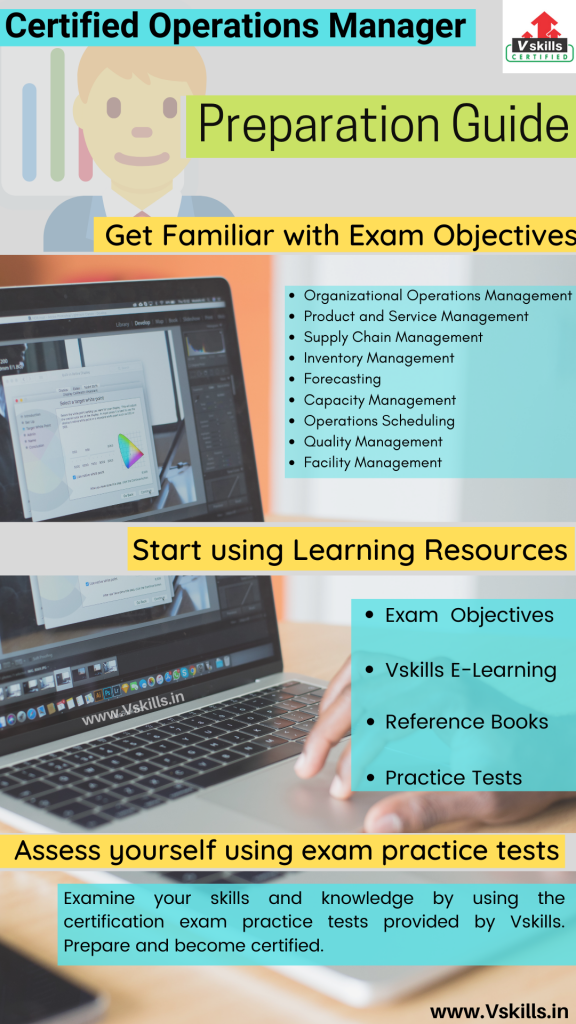 Refer Exam Objectives
The very first task for candidates should be to get all the content and topics related to the exam. As it provides a huge benefit to candidates for understanding concepts more accurately during the preparation time. Doing this will help them to understand things more accurately. For the Certified Operations Manager topics include:
Organizational Operations Management
Product and Service Management
Supply Chain Management
Inventory Management
Forecasting
Capacity Management
Operations Scheduling
Quality Management
Facility Management

Vskills E-Learning
Vskills Certified Operations Manager helps candidates to prepare for the exam using the online learning material for a lifetime. The online material for this is regularly updated. The E-learning includes hard copy material for helping candidates in improving skills and staying up to date with the learning curve for getting better opportunities.
Refer: Certified Operations Manager Sample Chapters
Books for Reference
Candidates should start taking help from reference books as it can provide an advantage to understanding things better. However, for the Certified Operations Manager exam, there are various books available which you can find online or in libraries. Some of the books are as follows:
Operations Management Book by Barry Render, Chuck Munson, and Jay H Heizer
Operations Management: Processes and Supply Chains Book by Larry P. Ritzman, Lee J. Krajewski, and Manoj K. Malhotra
Evaluate yourself with Practice Test
After completing the topics for the Certified Operations Manager exam, candidates should start assessing using practice tests. By doing so, they will be able to learn about their weak areas and can improve them on time. Moreover, it also gives an advantage to candidates to improve their answering skills to save time during the certification exam. So, get prepared and become certified.

Prepare for Job Interview
Prepare for Operations Manager job interview with our latest interview questions, the sole purpose of these questions is to help you in your interview preparation. Checkout for free now !