Value to the Organisation
Value to the Organisation by implementing the learning culture leads to long-term success for both the individuals and the organizations. It encourages both the organization and the individual to increase their knowledge, performance levels, competence skills, etc. Therefore, it results in the promotion of the continuous improvement, innovation, achieving the business goals, and change dealing ability.
Creating learning culture in an organization:
The very first step towards creating the learning culture in your workplace begins with the leaders. Leaders are the pillar support of any business. They reinforce the training initiatives. So, they should be supportive of the learning culture as well.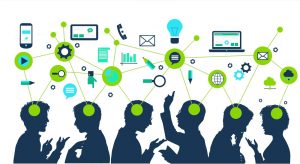 Some of the key factors to create a learning environment in the workplace are as follows:
Development can be formalized by the learning plan. This learning culture at work shall be made mandatory for all the new employees. Also for the old employees should get the retraining, in an organization.
Learning should get the recognition. After a successful formal implementation of the learning programme. This can help recognize the learned and skilled employees. Hence, helping them in encouraging others to follow it.
Feedback. To know the training investment status, a regular feedback evaluation of learning and development can help.
The promotion should be from within. The employees who are ready for the big change through learning should be encouraged to follow this programme. Also, it will help in the development of the acquired skills.
What are its advantages?
There is an increment in the profit, productivity, and the efficiency
Improves the mindset among the employees
Decreases turnover, thus leading to an increment in the employee satisfaction
Enhances the worker's ability to adapt to the changes
There is an ease in the transition and succession
The value to the organization of learning and development – from professional development to productivity. Thus, Learning and development have got many benefits to the organization.
For certification in L&D visit –
Government certification in L&D