The computer has two memory slots that are user-upgradeable from the bottom of the computer. To install memory, follow these steps
Turn off laptop, unplug the AC adapter and battery and turn it over to access its base.
Remove screws from memory door (a); then lift up and remove memory door (b).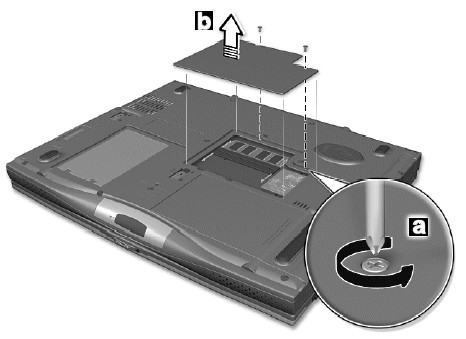 Insert memory module diagonally into slot (a), then press down (b) until it clicks into place.
Secure the memory door with the screws and reinstall the battery pack.
Reconnect the AC adapter and power on the laptop.
Apply for IT Support Certification
https://www.vskills.in/certification/certified-it-support-professional