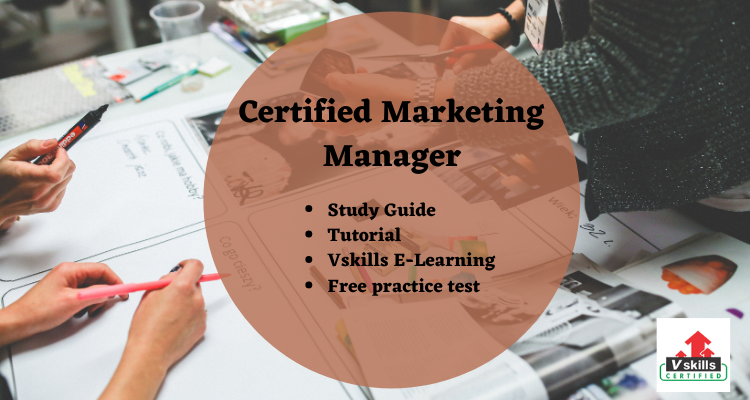 A Marketing Manager manages a company's marketing department and is responsible for developing, implementing, and creating marketing strategies for a product or firm. As a marketing manager, you will be responsible to build services and products. Their work ranges from digital as well as printing platform. However, the skills and knowledge will vary from company to company. Along with communication skills, a Marketing Manager requires to have creative ability, negotiation, budgeting, and digital marketing skills. As a Marketing Manager, you are the face of a company, without a marketing manager a firm can either win or lose.
Marketing Manager: Roles and Responsibilities
Being a Marketing Manager is not an easy task, there are certain responsibilities that are to be taken by them. They are responsible for the promotion of a product. Also, creating a good market reach brand or the products and services that a company sells. Not only this, a Marketing Manager is responsible to develop strategies and business promotional plans keeping in mind the social responsibility of a company. Moreover, in today's Techworld era, it is important for a Marketing Manager to develop social media skills as well.
Marketing Manager Career Path
As can be seen from the latest marketing job opportunities, they all have a few things in common: they are complex, multi-disciplinary, new and creative, and they include the use of technology, communication tools, and the creation of appropriate, high-quality content. Let us know the Marketing Manager Career Path.
Vskills Certified Marketing Manager
The Vskills Certified Marketing Manager is designed to help you learn and develop all the relevant skills and knowledge required. Also, after this certification, you will be able to analyze & assess market opportunities, create customer value, and develop customer relationships by effectively applying marketing management theories and practices. Moreover, you will learn how marketing plays an important role in organizational profits.
Benefits of the Certification
The Certified Marketing Manager job is a unique field. All it requires being creative and ready to take up challenges so as to help the company in getting the right marketing and at the same time benefitting society by fulfilling the social responsibility of a firm.
With Vskills Certified Marketing Manager, you will develop all the skills required to become an excellent manager. Moreover, you can work in big marketing firms and apply your creativity and knowledge which will in turn benefit your firm as well as your career.
Vskills being India's largest certification provider gives candidates access to top exams as well as provides after exam benefits. This includes:
Get Government Certified.
The Certification is valid for life.
Candidates will get lifelong e-learning access.
Access to free Practice Tests
Test Details
Exam Duration: 60 minutes
Number of questions: 50
Maximum marks: 50
Passing marks: 25 (50%).
There is NO negative marking in this module
It is an online examination.

Course Outline for Certified Marketing Manager
Introduction To Marketing Management
Developing Marketing Strategies And Plans
Capturing Marketing Insights
Connecting With Customers
Analyzing Consumer Markets
Analysing Business Markets
Identifying Market Segments And Targets
Building Strong Brands
Developing A Brand Equity Measurement System
Shaping The Market Offerings
Delivering Value
E-Commerce Marketing Practices
Communicating Value
Preparation Guide for Certified Marketing Manager
Since you have already gone through the course content other important details. Now it's time to start preparing for the certification examination. You can find a lot of study material related to the Certified Marketing Manager examination all over the internet and you must be confused to select the appropriate option. To ease out your problem, we have curated a preparatory guide. Let's get started –

Review Exam Objectives
It's time to know the exam objectives, these objectives will give you a clear vision of the topics you need to prepare. Also, for the Vskills Certified Marketing Manager, the exam topics to refer to are:
Core Concepts in Marketing
Developing Marketing Strategies and Plans
Capturing Marketing Insights
Connecting With Customers
Analysing Consumer Markets & Business Markets
Identifying Market Segments and Targets
Building Strong Brands & Setting Product Strategy
E-Commerce Marketing Practices
Delivering Value & Shaping The Market Offerings
Online Vskills E-Learning
For the Vskills Certified Marketing Manager examination, our team has provided online study material. Also, this online material for this is regularly updated. Furthermore, e-learning is bundled with hard copy material which helps candidates to improve and update the learning curve for superior and better opportunities.
Books your Best Friends
While looking out for reference books, we often get confused about which one to choose from. To ease out your hunt for books we have provided a list of books which you can refer to:
Strategic Market Management by David Aaker
Marketing Management by Philip Kotler
Market Management and Project Business Development by Hedley Smyth
Evaluate with Practice Test
The final step before appearing for the examination is sample papers or practice tests. Moreover, you will be able to improve your answering skills that will result in saving a lot of time. Therefore, get your hands on practice papers. So, it is important to find the best practice sources.

Prepare with Job Interview Questions
If you are a marketing professional and having a job interview, then you must checkout these interview questions designed by experts based on recent interviews conducted in different companies.