Modes of Strategic Human Resource Management- The prescriptive and descriptive management defines strategic management as a cycle that involves multifarious activities dependent upon each other. The strategic human resource management process can be disintegrated into five essential stages: mission and objectives, environmental assessment, strategic formulation, strategic implementation and strategic evaluation. All five stages interact with each other at different levels.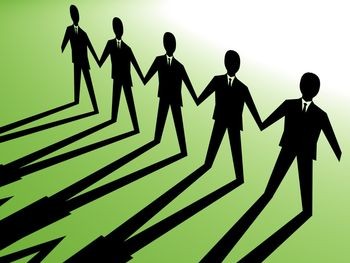 At the corporate level, strategic human resource management involves activities centered towards appraising the objectives of the organization and strategic evaluation. Firstly, the top-level managers assess their positions vis-à-vis the current mission and objectives of the organization. The mission broadly signifies the values and aim of the organization, while objectives direct the employees towards a rewarding performance.
The environmental assessment gives an insight of the internal environment of an organization – its strengths and weaknesses, and its external environment – its opportunities and threats. The critical factors with a direct influence over the future of an organization include strategic factors and they could be recapitulated into SWOT (Strengths, Weaknesses, Opportunities and Threats). 
In case of strategic formulation, top-level managers assess the relationship between strategic factors and composing strategic choices that serve as a guiding tool for the managers to meet the objectives of the organization. Strategies may be formulated at corporate, business as well as various other functional levels. Strategic choices made, involves questions such as who has the decision-making power and why such decisions were taken.
Apply for Vskills Govt. Certification in HR