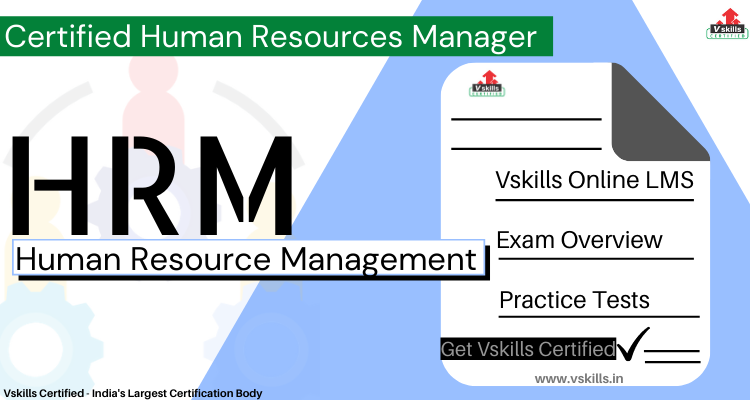 The human resource management department is an important section of any organization. Where Human Resource manager is considered as the controllers of the human resources department and provide insurance for functions and tasks being carried out by the HR team. HR managers work as a link between an organization's management and its employees. This is because their work runs the range from providing consultation on strategic planning with top executives to recruiting, interviewing, and hiring new staff.
Responsibilities of Human Resource Manager
Human Resource managers are responsible for motivating and retaining the most qualified talent by directing the administrative functions of the HR department.
They ensure that the overall administration, coordination, and evaluation of human resources plans and programs are realized.
Human Resource Managers develop and administer the human resources plans and procedures related to company requirements.
They plan, organize, and control the activities and actions of the HR department as well as contribute to the development of HR department goals, objectives, and systems.
Further, they implement and revise a company's compensation program by creating job descriptions.
They conduct annual salary surveys as well as develop, analyze, and update the company's salary budget & evaluation program.
Lastly, they maintain affirmative action programs and control recruitment efforts for all personnel, including writing and placing job ads.
Overview: Vskills Certified Human Resource Manager
For those who are working in the Human Resource area and are looking for new job opportunities then Human Resource Manager Certification will help you in proving the required skills to your employer. Moreover, this certification will work as an added qualification on your CV and will increase your chances of getting the desired role. Candidates here will learn essential human resources concepts and theories for managing employees by using alternative human resource management (HRM) strategies, leadership skills and thinking about what motivates employees.
By learning the process of analyzing issues & effectively staffing your team, candidates will then get the conceptual basis for developing specific & critical HRM skills for hiring employees, managing performance, and rewarding them.
Certification Benefits
The Human Resource Manager role is important for any business or organization. Moreover, the Vskills certification in human resources management will measure the candidate skills and knowledge according to the company's Human Resources needs. Further, it will examine the candidates in various areas in HRM that include basic knowledge of HRM, recruitment of right resources, training and development, and career progression.
Vskills being India's largest certification providers gives candidates access to top exams as well as provides after exam benefits. This includes:
The certifications will have a Government verification tag.
The Certification is valid for life.
Candidates will get lifelong e-learning access.
Access to free Practice Tests.
Candidates will get tagged as 'Vskills Certified' On Monsterindia.com and 'Vskills Certified' On Shine Shine.com.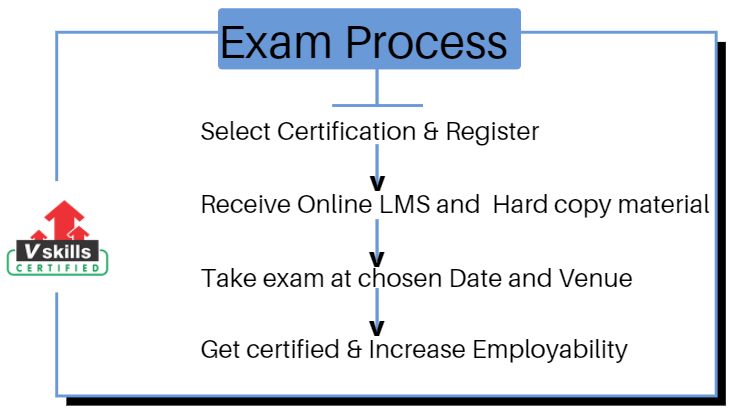 Test Details
Exam Duration: 60 minutes
Vskills Exam Code: VS-1002
Number of questions: 50
Maximum marks: 50
Passing marks: 25 (50%).
There is NO negative marking in this module.
Course Outline for Certified Human Resource Manager
Certified Human Resource Manager covers the following topics –
Preparation Guide for Vskills Certified Human Resource Manager
Candidates preparing for the exam should understand the importance of exam resources. As during the exam preparation, it is essential to get all the required exam study resources. This will provide an advantage to understand the concepts and meaning more accurately. In the Certified Human Resource Manager exam preparation guide, we will discuss some of the most important resources to help you prepare well for the exam.
Study Resource: Exam Objectives
For every examination, the first task should be to get all the exam related details including the important contents and its topic. This will help candidates to easily start preparing for the exam and to understand things more accurately. For the Certified Human Resource Manager exam the topics include:
Strategic Human Resource Management
Strategic Human Resource Planning (SHRP)
Recruitment of the Right Resources
Recruitment and Selection
Training and Development
Performance Appraisal
Change Management
Career and Succession Planning
Compensation Management
Trends in HRM
Corporate Social Responsibility
Study Resource: Vskills Online LMS
Vskills Certified Human Resource Manager provides candidates access to prepare for the exam using the online learning material for a lifetime. The online material for this is regularly updated. Furthermore, e-learning is bundled with hard copy material which helps candidates to improve and update the learning curve for superior and better opportunities.

Study Resource: Reference Books
Reference Books can provide an advantage to learn and understand things more accurately. For the Certified Human Resource Manager exam, there are various books available which you can find online or in libraries. Some of the books are as follows:
Human Resource Management by V. S. P. Rao
Human Resource Management 11th Edition by Decenzo D A , John Wiley
Study Resource: Practice Test
After understanding and learning about the Certified Human Resource Manager exam topics, it is time for practice tests. That is to say, practice tests are important for better preparation as by assessing yourself with these tests you will know about your weak and strong areas. Moreover, you improve your answering skills for getting better results. So, make sure to find the best practice sources.
Prepare for Job Interview
Having job interview in Human Resources, check out these Interview questions on Human resources to prepare for the job interview. The sole purpose of these questions is to enhance your knowledge and make you job ready.