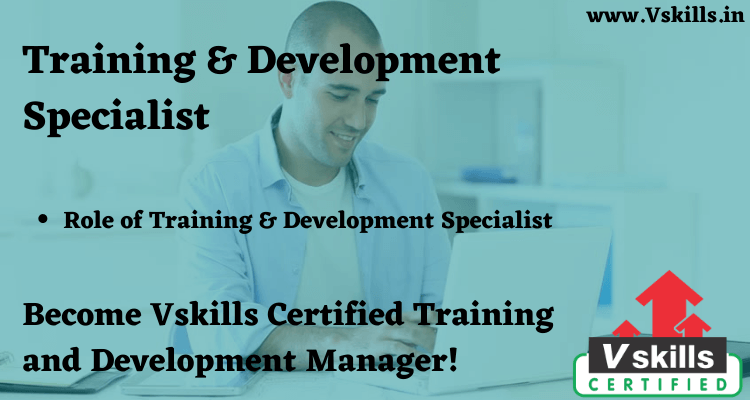 Training & Development Specialist– In the present concept of HRD, the role of Training & Development specialist is really a complex one as it is conditioned by the combination of the objectives and climate of the organization and the subjective & personal elements brought out by the line managers. Besides this his own conceptions of his role and personal skill do influence his role as specialist.
Furthermore, the technological competence, awareness in work force, legal threats and level of education linked with higher expectations of the organizations for productivity have made this role more complex. Now the specialist is required to add human values in personal profile
Profile of T&D Specialist
As such this personality is difficult to define firmly and accurately as it requires continuous redressing and reshaping in accordance with changing technological and socio-economic scenarios. However, a sketch below can give a sufficiently clear picture of an effective Training & Development specialist which, can be retouched as and when required to match with the, changing background of organizational objectives, philosophy, business strategies etc
A man who keeps on increasing his inventory of simple, catchy and refreshing words and thought
A man who strives for improvement and not for perfection
A creative personality who stimulates the trainee to do something as desired.
A counselor who understands psychology & behavioral science
A consultant who suggests the ways to improve efficiency
A futurist to set organizational goals to keep pace with changing techniques and social culture
An innovator to develop latest, teaching, training programmers and methodology
An analytical examiner to evaluate personnel training programmers and methodology
A manager who institute discipline in Task & Time.
An architect to shape employees to suit to present and future jobs
Role of Training & Development Specialist
The profile of the Training & Development specialist and the understanding of the following will help to identify major variation in the role of a Training & Development specialist.
The organizational strategic plans for present and future goals.
The likely changes in the environment and their impact on the training and
Development activities. .
The management process to implement the above strategic decisions.
The present philosophy of HRD and the role of the T&D in it. The recent development in the T&D.
The Training & Development specialist is to therefore:
Act as consultant or advisor
Act as exponent
Act as diagnostician
Act as an effective manager
Test Your Skills By Taking Our Training and Development Practice Tests on this link
Apply for Training and Development Manager Certification Now!!