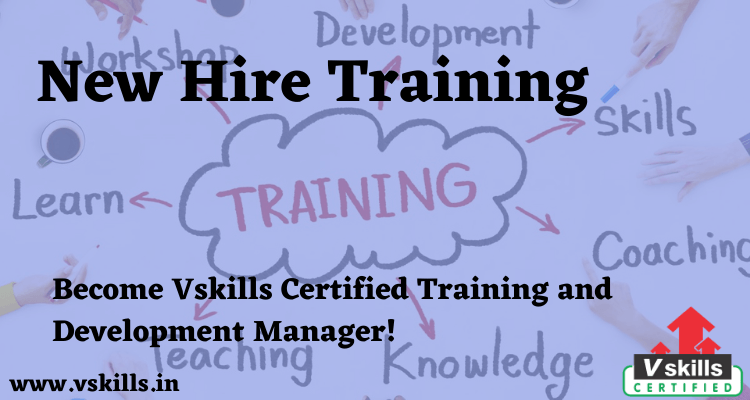 New Hire Training– A solid new hire training program begins with the creation of a training manual. This manual acts as a building block of practical and technical skills needed to prepare the new individual for his or her position. In order for the department to understand current policies and procedures, a manager or supervisor must ensure the department manuals are kept current. This includes any system enhancements and/or change in policy or procedure. In addition, keep the reader/associate in mind when designing the training manual; keep the manual interesting for the reader. Do not be afraid to use language that is not "corporate" or to include graphics. When possible, in computer training, incorporate a visual image of a computer screen to illustrate a function.
Another form of new hire training includes having the new associate train directly next to an existing associate. Some call this "OJT" (On the Job Training) or side-by-side training. This type of training allows the new associate to see firsthand the different facets of the position. Also, this allows the new-hire the opportunity to develop a working relationship with an existing associate. This type of training reinforces concepts learned in the initial training and should be used to reinforce and apply those same learned concepts.
Continuing Education
A continuing education program for a department is just as important as the new-hire training. When training a new associate, I have found they will only retain approximately 40 percent of the information learned in the initial training session. Therefore, a continuous effort must be placed on reminding the staff about various procedures and concepts. This continuing education can be formal or informal. (The author's preference is always with a more informal approach.)
The formal, or traditional approach, often includes a member of management sending a memo to each associate. The informal, and often more appealing approach to a visual learner, is to send a one-page information sheet to staff. This information sheet, called a training alert, should be informative and presented in a non-threatening manner. Therefore, if the policy or procedure changes, the informal approach would better prepare the department to receive this presentation.
Test Your Skills By Taking Our Training and Development Practice Tests on this link
Apply for Training and Development Manager Certification Now!!