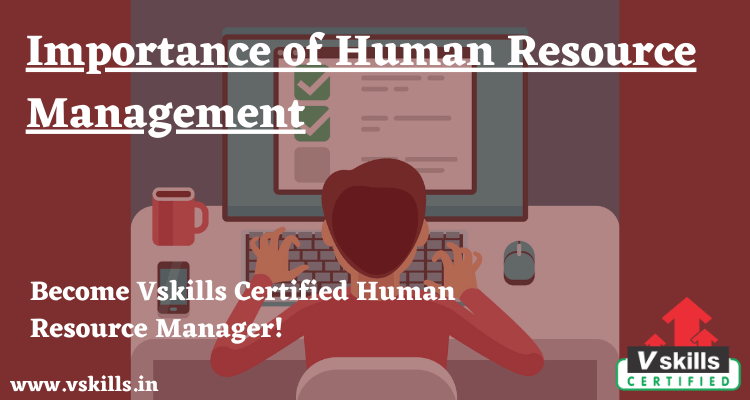 Importance of Human Resource Management- Importance refers to the state or fact of being of great significance or value.
Human Resource Management forms an crucial component of any organization as, organizations are formed, run and serve humans who interfaces as employees (whether senior management or juniors) or as the end-user of company's products or services. Hence, a productive and motivated workforce not only results in improved customer relations but also affects the company's bottom line.
Due to this influence, companies and HRM invest a good share of their efforts and monetary resources for providing an employee-friendly environment in the offices by providing employee welfare activities like restrooms, creches, etc. providing paid leaves during marriage or childbirth, giving paid sabbaticals, etc.
HRM functions are crucial to the organization and because of which HRM plays an important role in enterprise strategy for achievement of it's mission and goal. Various functions comprise of following:
HR planning and control
Resource allocation
conflict resolution
Settlement of legal claims
Of all the assets an organization has, it is the human asset which can never depreciate in value in the balance sheet, amongst other assets such as land, plant, building and equipments that fetch less value upon usage.
As an employee gains knowledge and experience over the years, he or she becomes more valuable to the organization. Today, the Human Resource department merely focuses more on the transactions, but the manpower. Yes, strategic human resource management today looks much beyond the regular data entries, filing and such other monotonous job activities. It is largely focused on cross-cultural issues, corporate cultural change, and on the rise of developing countries. Multinational corporations, for instance, may have their payroll systems in India and their IT services in developed countries, such as China. It is imperative for employees to work together, from various parts of the world. In such cases, cross-cultural issues like the management of expatriates and that of their families arise. Talking about corporate culture change, strategic human resource management is the pillar strength for corporate culture change. Where an organization needs to be as cost-effective as it could by cutting down on business expenditure and manufacturing products at the lowest possible cost and yet offering the consumers the best products at affordable rates, it also needs to compete with other companies in different parts of the world in order to survive in this highly intensive competitive environment.
The change of consumer mindset influences the corporate culture change. The purchasing power of the consumer can never be ignored, whether the consumer lives in India, China or any other developing country. This is why the organization tends to change its business plan and become multinational. Such development poses a challenge to strategic human resource management.
Become Vskills Certified Human Resource Manager. Learn the module "Importance of Human Resource Management". Try the free practice test!
Apply for Vskills Govt. Certification in HR