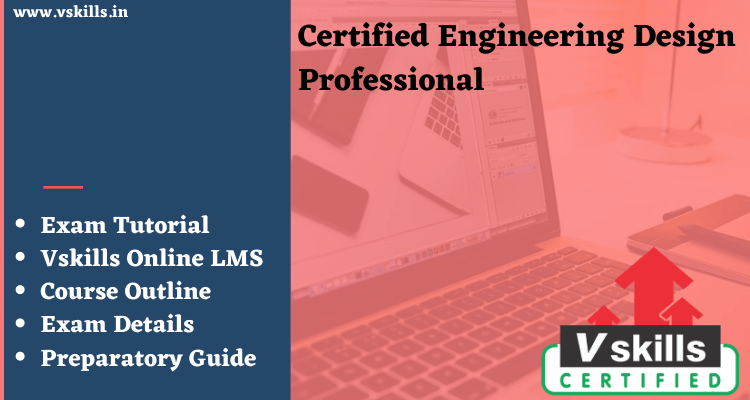 Engineering Design is the method of devising a system, element, or process to meet wanted requirements. Vskills Engineering Design Exam is specifically designed to prove the decision-making process in which the basic mathematics, sciences, and engineering sciences are utilized to convert resources optimally to reach a stated objective. The exam is very useful for engineering and management experts or students pursuing post-graduate studies. The Certified Engineering Design Professional certification examines the candidates in multiple areas in product specifications, product planning, prototyping, design for quality, and reliability.
Responsibilities of Certified Engineering Design Professional
Using specialized software to create models and drawings of products.
Striking new material and procedures of development.
Organize and maintain existing engineering records.
Build prototypes and confirm and design.
Ensure elements and assemblies prior to applicable industry and business standards.
Implementing physical testing on prototypes.
Certified Engineering Design Professional: Exam Overview
A Certified Engineering Design Professional usually operates with a team of engineers and also other designers. They will originate conceptual designs that meet the specifications of the customer. Meriting Vskills Engineering Design Professional Certification can assist the candidate to differentiate in today's competing job market, increase their employment possibilities by displaying their excellent skills, and succeed in higher earning. The Certified Engineering Design Professional Course is designed for engineering designers and product developers aspiring to outshine in their chosen areas. It is too well gratified for those who are already operating and would like to take certification for further career progression.
Vskills being India's largest certification provider gives candidates access to top exams as well as provides after exam benefits. This includes:
Get Government certification tag.
The Certification is valid for life.
Candidates will get lifelong e-learning access.
Access to free Practice Tests.
Candidates will get tagged as 'Vskills Certified' On Monsterindia.com and 'Vskills Certified' On Shine Shine.com.
Exam Details
Exam Duration: 60 minutes
Vskills Exam Code: VS-1256
Number of questions: 50
Maximum marks: 50
Passing marks: 25 (50%)
Exam Mode: Online
There is NO negative marking in this module.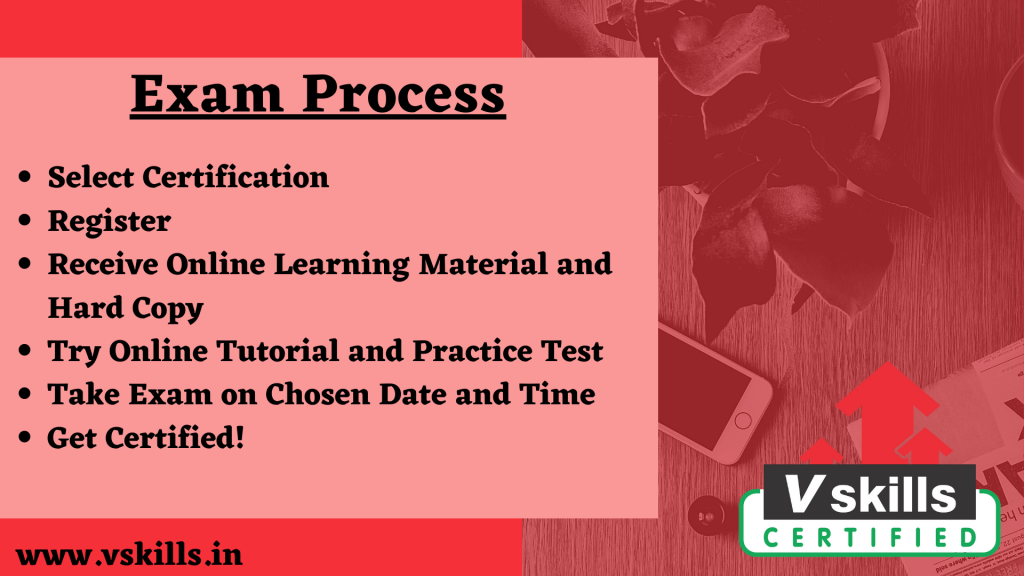 Course Outline for Certified Engineering Design Professional
Certified Engineering Design Professional covers the following topics –
What is Engineering Design
Types of Design
Engineering Design Process
Systems Thinking
Design Thinking
Design Process
Product development Process
Product Life Cycle
New Product Development
Organization Structure
Product and Functional Organisation
Concurrent Engineering
Product Planning
What is Product Planning
Why Product Planning is needed
Product Planning Elements
Product Planning Phases
Product Planning Strategy Guidelines
Marketing Basics
Marketing Research
Market Segmentation
Market Targeting
Market Positioning
Branding
Identifying Customer Needs
Factors influencing consumer behavior
Major Psychological Processes
Buying Decision Process
Organizational Buying
Customer Data Collection and Analysis
Voice of Customer (VOC)
User Requirements
Product Specifications
What are the Specifications?
Characteristics of Specifications
Detailing User Requirements
Common Design Needs
Requirements to Specifications
Quality Function Deployment (QFD)
User Requirements Priority and Kano Model
Documenting User Requirements
Concept Generation, Selection and Testing
Concept Generation Basics
Techniques to Promote Concept Generation
Creative Thinking
Problem Solving
Brainstorming
Nominal Group Technique (NGT)
6-3-5 Brainwriting
Morphological Analysis
TRIZ
Axiomatic Design
Concept Selection
Pugh Concept Selection
Weighted Decision Matrix
Analytical Hierarchy Process
Multi-Voting
Decision Making
Concept Testing
Product Architecture
Product Architecture Basics
Integral Architectural Design
Modular Architectural Design
Configuration Design
Parametric Design
Modeling and Simulation
Product Generation
Industrial Design
Industrial Design Basics
Evolution of Industrial Design
Industrial Design Process
Industrial Design Protection
Design for Manufacturing
DFM Basics
DFM Guidelines
DFA
Design for Quality
What is Quality
DFQ Relevance
Implementing DFQ
Six Sigma Basics
Lean Basics
Design for Affordability
Design for Cost Basics
Concepts of Cost
Classification of Costs
Cost Contributors
Cost and Design
Means of Reducing Cost
Activity-Based Costing
Target Costing
Value Engineering
Design for Reliability
Reliability Basics
Reliability Engineering Tools
Design Evaluation
DfR Basics
DfR Components
DfR Process
Improving Reliability by Design
DfR Guidelines
Design for Sustainability
D4S Basics
Sustainability Issues
Life Cycle Design
Life Cycle Assessment
Design for Environment
Triple Bottom Line
Prototyping
What is a prototype?
Prototype Categories
Prototype vs. a final product
Why to Prototype
Prototyping Components and Techniques
Managing Design Projects
Project Charter and Plan
Stakeholder Management
Project Plan
Project Scope
Project Metrics
Project Documentation
Project Closure
Preparation Guide for Certified Engineering Design Professional
Candidates preparing for the exam should understand the importance of exam resources. During the exam preparation, it is necessary to get all the required exam study resources. This will give the advantage to understand the concepts and meaning more accurately. In the Certified Engineering Design Professional preparation guide, we will discuss some of the most important resources to help you prepare well for the exam.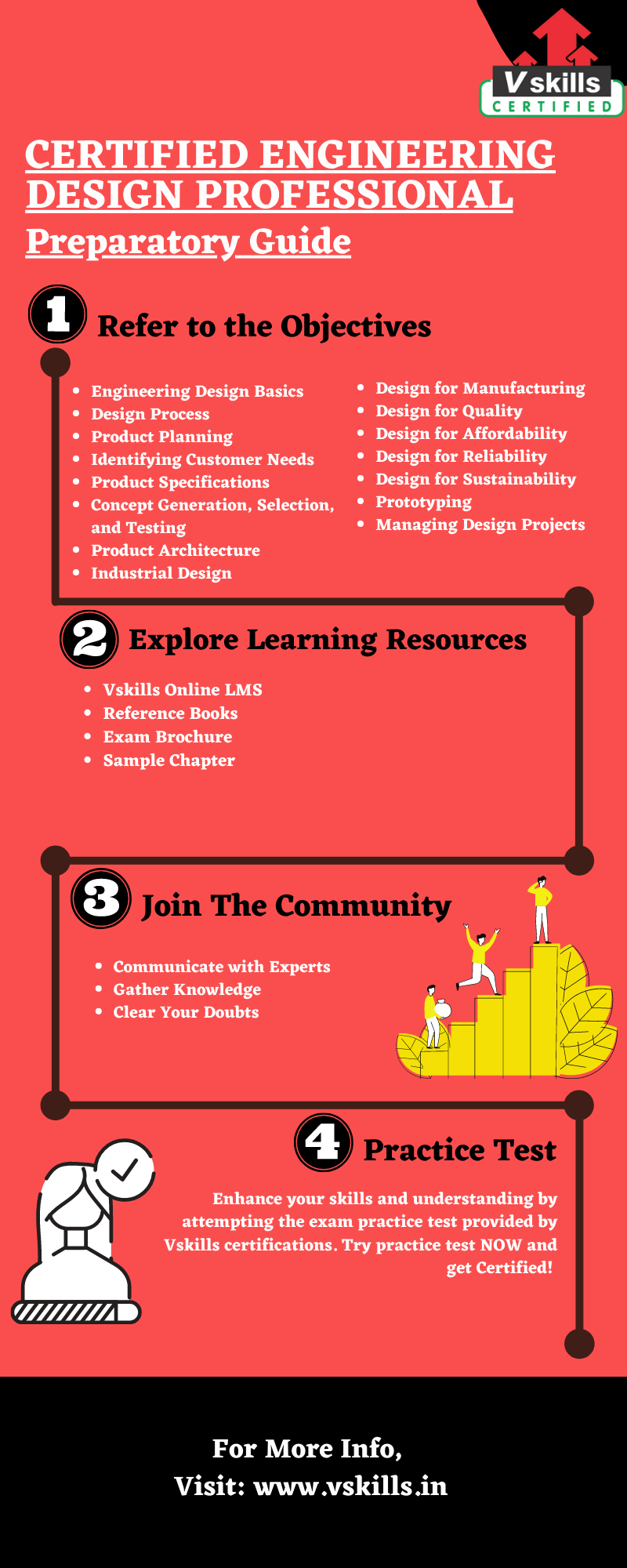 Exam Objectives
For every examination, the first task should be to get all the exam relevant details including the important contents and its topic. With complete exam objectives, the candidate's exam preparation time is better spent because they already know what to study. For the Certified Engineering Design Professional exam, the topics include:
Engineering Design Basics
Design Process
Product Planning
Identifying Customer Needs
Product Specifications
Concept Generation, Selection, and Testing
Product Architecture
Industrial Design
Design for Manufacturing
Design for Quality
Design for Affordability
Design for Reliability
Design for Sustainability
Prototyping
Managing Design Projects
Vskills Online Learning Material
Vskills Certified Engineering Design Professional provides candidates a way to prepare for the exam using the online learning material for existence. The online material for this is regularly updated. Moreover, e-learning is bundled with hard copy material which encourages candidates to enhance and update the learning curve for superior and better opportunities. The candidate can also download the sample chapter for the Certified Engineering Design Professional exam.
Vskills Brochure
Vskills also provides a brochure for the Certified Engineering Design Professional exam. The brochure contains all the necessary related to the exam such as details, sample papers, important information, course outline, etc.

Books for Reference
The next step in the preparatory guide should be books and study guides. The candidate needs to find those books which are enriched with information. Finding a good book may be a difficult task, but in order to gather knowledge and skills, the candidate has to find, read, and understand.
Practice Test
Practice tests are the one who ensures the candidate about their preparation for the Certified Engineering Design Professional exam. The practise test will help the candidates to acknowledge their weak areas so that they can work on them. There are many practice tests available on the internet nowadays, so the candidate can choose which they want. Try the practice test here!

Engineering Design Interview Questions
Checkout these latest online interview questions on Engineering Design to prepare for any job interview. The questions are created by domain experts, to help you to overcome the job interview obstacle.