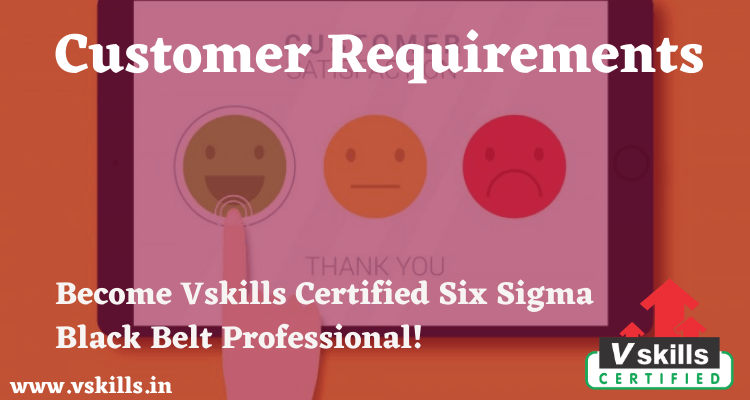 Customer Requirements- Various ways to successfully manage customer feedback are:
Have well-defined goals and objectives: Before starting, know what business objectives are at stake, why you are collecting the data, and how the company is will use it to make decisions. Also, consider the reports needed and who need to access that information.
Get executive buy-in and internal support: Work with executive team to communicate and share customer feedback and VOC program goals and objectives with all employees. Keep VOC programs top-of-mind with executives and employees by including metrics in executive dashboards and sharing positive customer feedback during company meetings.
Collect and manage customer feedback in a centralized system: Having multiple feedback systems in separate databases is cumbersome and leads to duplication of effort. Companies now have access to technology-driven, real-time Voice of the Customer (VOC) feedback programs. These solutions allow businesses to continually collect customer and employee feedback through multiple channels into a central database for analysis and immediate action.
Become a customer advocate throughout the feedback process: Be in a position to rapidly respond to customer feedback. Keep customers informed about the ongoing status of their issues and requests. Let customers know when the company uses one of their suggestions. Help organizations resolve chronic customer complaints and concerns. Track, measure and monitor customer feedback response times and continually work to improve them.
Communicate and share customer feedback with others: Quickly distribute real-time customer feedback and share reports and survey data findings with others in the organization — from the c-suite to managers and employees. Openly share actionable insights with employees and conduct post-mortem meetings to discuss what did and did not work as well as what is needed to improve the VOC program in the future.
Collect real-time, ongoing feedback: To build strong, lasting and engaging relationships with customers, gather and respond to feedback in real-time. To accomplish this, make it easy for customers to submit feedback at every interaction point and regularly monitor customer needs and concerns.
Integrate customer feedback into the business: Be sure to work with other departments to ensure that their customer feedback is incorporated into the company's strategic goals. For example, sort through open-ended comments to see whether a customer has complimented an individual employee. Then, make sure that the employee is recognized for providing positive customer service.