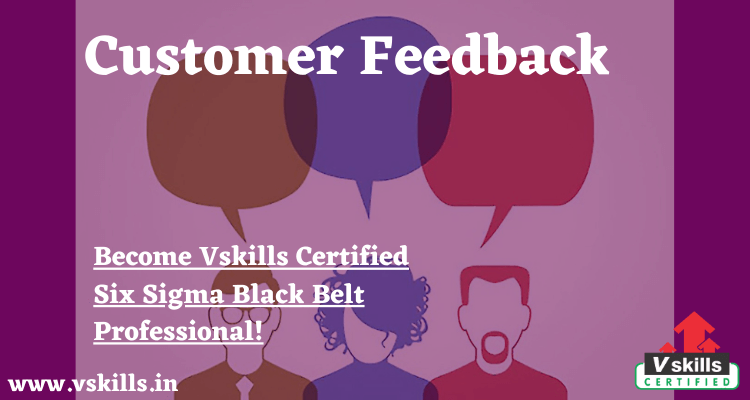 Customer Feedback- Customer feedback is the information, insights, issues, and input shared by your community about their experiences with your company, product, or services. This feedback guides improvements of the customer experience and can empower positive change in any business — even (and especially) when it's negative. Customers are at the heart of all Six Sigma initiatives, and this focus on customers is what makes Six Sigma an outstanding organizational performance improvement program.
The voice of the customer (VOC) is a Six Sigma strategy for capturing requirements and feedback from the customer and meeting their needs. Voice of the customer is a critical input at every stage of the Six Sigma DMAIC, particularly at the Define stage.
At this stage, critical customer requirements are:
collected,

measured, and

translated into actionable goals.
Making use of VOC starts with determining Six Sigma goals for collecting and analyzing customer requirements. For this, the Six Sigma team must identify various customer segments – especially the ones most concerned with the project. Then the team needs to identify and select the most effective methods for collecting customer feedback and requirements. From there, customer requirements are translated into measurable, actionable project goals.
The VOC examines how an organization uses the voice of the customer to define the problem at hand and to set the direction of its Six Sigma efforts. Some common customer data collection methods are surveys, interviews, and focus groups.