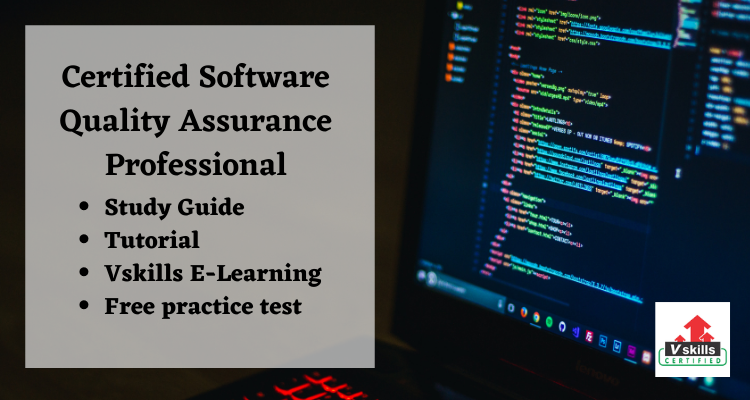 A Software Quality Assurance professional is responsible for checking every stage of development to ensure that the design and software adhere to company standards. There are various skills that are required to become a Software QA professional. Moreover, you will have as a software QA you ensure to maintain quality and reduce cost on rework and correction. A software quality assurance engineer ensures deadlines are meet by breaking up the development process into attainable testing goals and relaying any issues back to the development and product teams or leaders.
Roles and Responsibilities
It is not easy to become a Software QA professional. You will have a lot of responsibilities on your shoulder. However, it is a fun and challenging job. Moreover, you will be responsible for performing and documenting risk analysis. To add on, develop standards and procedures to determine product quality and release readiness. Also, you will be working on researching analyzing software products and then, identify, isolate, and track bugs throughout testing.
Vskills Software Quality Assurance Professional
With the Vskills Software Quality Assurance Professional certification, you will develop all the relevant skills and knowledge required to become a QA professional. This certification will help you in developing researching, analyzing, and problem-solving abilities. To add on, you will be able to grab basic knowledge of concepts of quality and quality models, software configuration management, various analysis techniques, and metrics used for SQA, risk management, audit, and control.
Benefits of the Certification
Becoming a Software QA will defiantly give you a hike in your current salary or good career growth. It is one of the most rewarding jobs.
With the Vskills Software Quality Assurance certification, you will able to acquire the skills and knowledge to find employment in good companies. Also, you can work with the top companies such as Tech Mahindra, Akamai, Mphasis, Cognizant, HCL, Accenture, and TCS.
Vskills being India's largest certification provider gives candidates access to top exams as well as provides after exam benefits. This includes:
Become a Government Certified Professional.
The Certification is valid for life.
Candidates will get lifelong e-learning access.
Access to free Practice Tests.
Test Details
Exam Duration: 60 minutes
Number of questions: 50
Maximum marks: 50
Passing marks: 25 (50%).
There is NO negative marking in this module
It is an online examination.
Course Outline
Preparatory Guide for Certified Software Quality Assurance Professional
After examining all the details related to the examination, now it's time to start your preparation. With the step-by-step guide and expert learning resources for the Software QA Professional exam, it's time to buckle up and begin your preparation. Let's start learning:
Exam Objectives
It is important to know the course content of the exam you are planning to give. The Software Quality Assurance Professional has the following modules which you should prepare and practice:
Quality Concepts
Quality Management Tools, Models and Standards
Product Quality
SQA Overview & SQA Personnel Skills
Planning and Framework
Integrating SQA
Software Configuration Management (SCM)
Verification and Validation
Analysis Techniques & Metrics
Risk Management
Software Auditing
Advanced SQA
Refer: Software Quality Assurance Certification Brochure
Vskills E-Learning
For the Vskills Software Quality Assurance Professional examination, our team has provided online study material. Also, this online material for this is regularly updated. Furthermore, e-learning is bundled with hard copy material which helps candidates to improve and update the learning curve for superior and better opportunities.
Refer: Software Quality Assurance Professional Sample Chapter
Reference Books
Books are an essential part of the preparation, searching for the right study material has always been a difficult and tedious task. For the Software QA Professional examination you can refer to these books:
QA Quality Assurance & Software Testing Fundamentals
Software Quality and Java Automation Engineer Survival Guide
Software QA Complete Self-Assessment Guide
Evaluate yourself with Practice Test
Practice makes a man perfect. It will actually help you identify the aspects of your preparation you need to work upon. This will help you with self-assessment and bring out a confident person in you on the day of the exam. So, make sure to find the best practice sources.

Job Interview Questions
Prepare for your upcoming job interview with Vskills latest online interview questions, these questions will help beginners and professionals. Checkout now !

Want to become a Certified Software Quality Assurance Professional. Get ready and improve employability. Try Free Test Now!