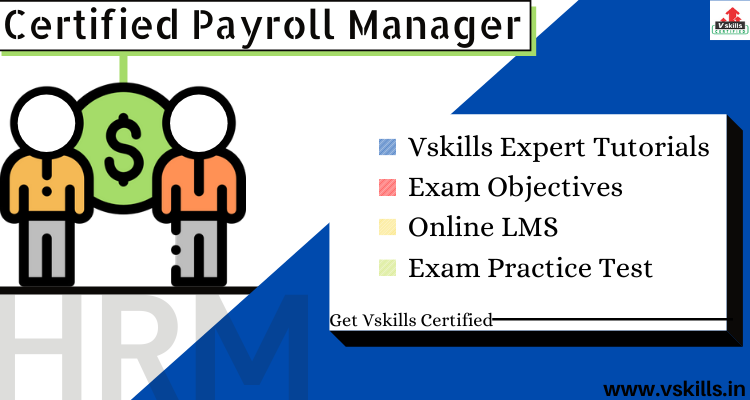 In Human Resource Management, the role of a Payroll Manager is responsible for maintaining payroll information by performing tasks like designing systems, directing the collection, calculation, and entering of data. Further, they update the payroll records by reviewing and approving changes in exemptions, insurance coverage, savings deductions, and job titles, and department/ division transfers.
Duties of Payroll Manager
Payroll Manager pays employees by directing the production and issuing the paychecks or electronic transfers to bank accounts.
They prepare reports by compiling summaries of earnings, taxes, deductions, leave, disability, and nontaxable wages. Moreover, they determine payroll liabilities by approving the calculation of employee federal and state income and social security taxes.
They maintain payroll guidelines by writing and updating policies and procedures. Moreover, they follow with federal, state, and local legal requirements by studying existing and new legislation.
Payroll Manager protects payroll operations by keeping information confidential as well as maintains professional and technical knowledge by attending educational workshops.
They complete all the operational requirements by scheduling and assigning employees, Moreover, they maintain the payroll staff recruitment, selection, and training pf employees.
Lastly, they contribute to team effort by accomplishing related results as needed.
Overview: Vskills Certified Payroll Manager
The term Payroll is widely used as the total sum of money a company pays to its employees. As it lists the records of salaries and wages, bonuses, and withheld taxes of the employees. However, the Vskills Certified Payroll Manager course will help candidates to learn and understand the basic principles of developing and managing payroll systems for organizations.
Moreover, the certification will examine the candidate's skills and knowledge in various areas that include determining rates of pay, compensation management, job analysis, reward management, international compensation strategy, competency and knowledge-based pay, The Gratuity, and Bonus Act. Candidates on becoming the Vskills Certified Payroll Manager will get a chance to explore unique opportunities in good companies specializing in payroll outsourcing & human resource outsourcing. However, various public and private companies require payroll managers for their payroll and human resource departments.
Vskills being India's largest certification providers gives candidates access to top exams as well as provides after exam benefits. This includes:
The certifications will have a Government verification tag.
The Certification is valid for life.
Candidates will get lifelong e-learning access.
Access to free Practice Tests.
Candidates will get tagged as 'Vskills Certified' On Monsterindia.com and 'Vskills Certified' On Shine Shine.com.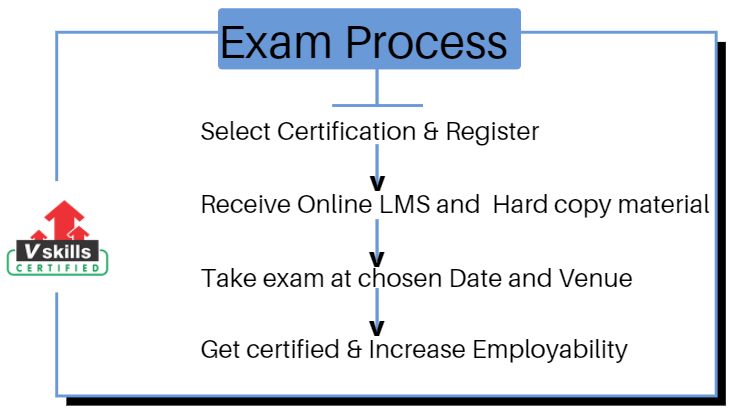 Test Details
Exam Duration: 60 minutes
Vskills Exam Code: VS-1176
Number  of questions: 50
Maximum marks: 50
Passing marks: 25 (50%).
There is NO negative marking in this module.
Career as Payroll Manager
Payroll manager is in charge of the payroll department of a company. They make certain that all parts of payroll are completed accurately and on schedule. They are in charge of payroll operations, reporting to the accounting department, and resolving any payroll issues or inconsistencies. Let us know about Career as a Payroll Manager!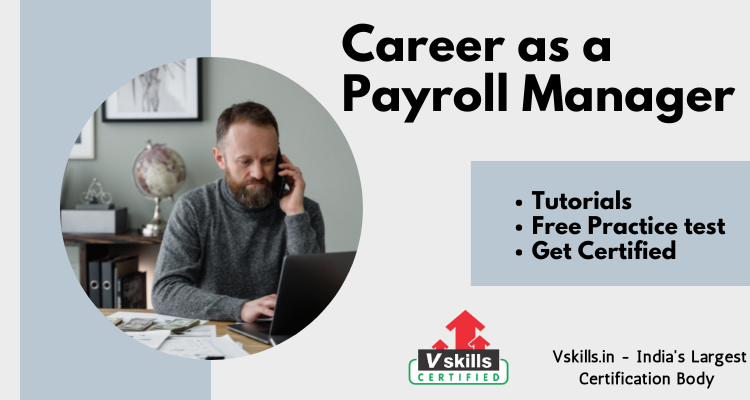 Course Outline for Certified Payroll Manager
Certified Payroll Manager covers the following topics –
Introduction to Compensation
Introduction To Compensation Management
Job Evaluation
Reward Management in Tncs (Transnational Corporations)
Compensation of Chief Executives & Other Employees
Competency-Based Compensation Systems
Knowledge-Based Pay
The Payment of Bonus Act,1965
The Payment of Gratuity Act, 1972
Wage Determination
Preparation Guide for Vskills Certified Payroll Manager
Candidates preparing for the exam should understand the importance of exam resources. As during the exam preparation, it is essential to get all the required exam study resources. This will provide an advantage to understand the concepts and meaning more accurately. In the Certified Payroll Manager exam preparation guide, we will discuss some of the most important resources to help you prepare well for the exam.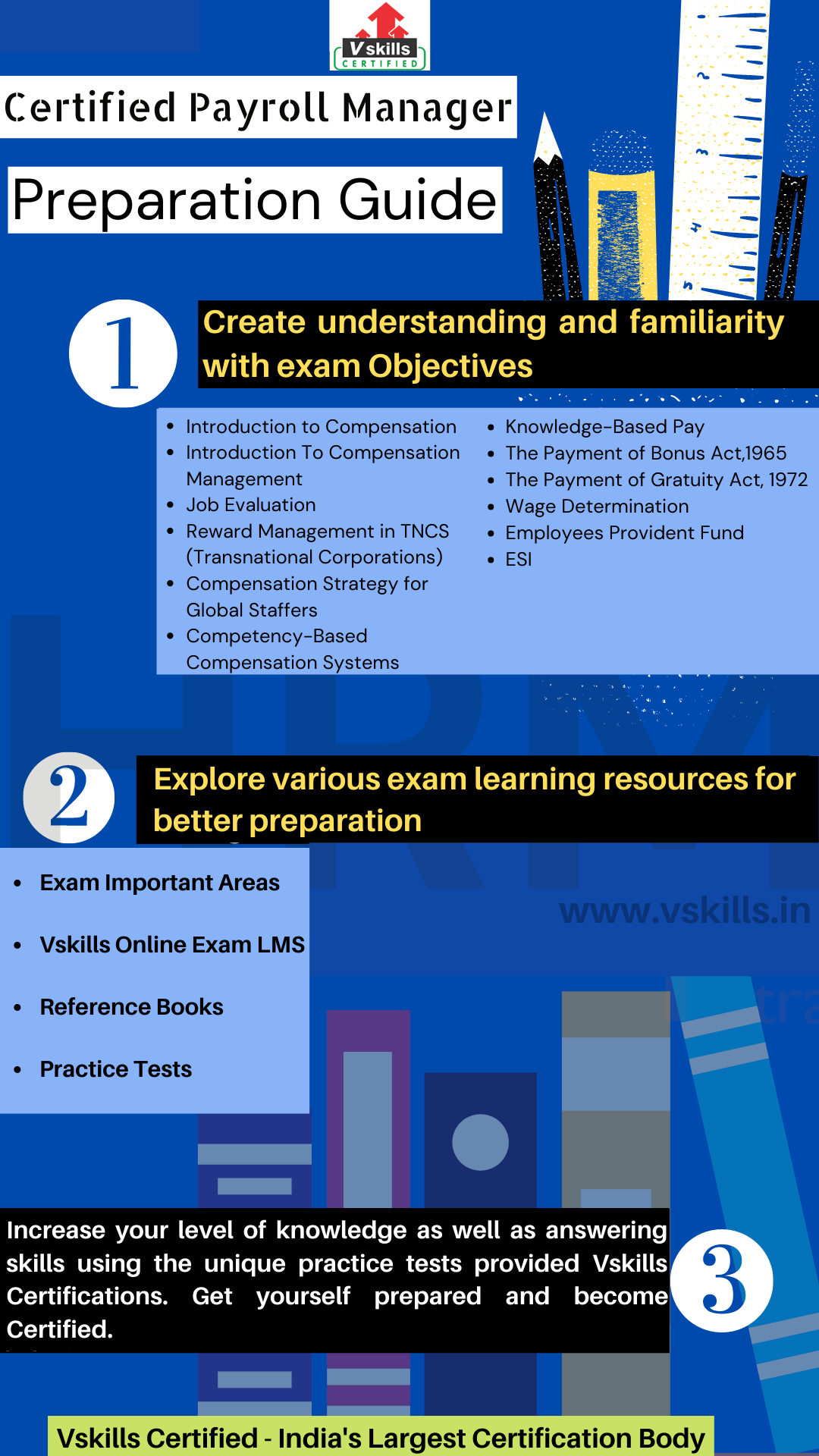 Study Resource: Exam Objectives
For every examination, the first task should be to get all the exam related details including the important contents and its topic. This will help candidates to easily start preparing for the exam and to understand things more accurately. For the Certified Payroll Manager exam the topics include:
Introduction to Compensation
Introduction To Compensation Management
Job Evaluation
Reward Management in TNCS (Transnational Corporations)
Compensation Strategy for Global Staffers
Competency-Based Compensation Systems
Knowledge-Based Pay
The Payment of Bonus Act,1965
The Payment of Gratuity Act, 1972
Wage Determination
Employees Provident Fund
ESI
Study Resource: Vskills Online LMS
Vskills Certified Payroll Manager provides candidates access to prepare for the exam using the online learning material for a lifetime. The online material for this is regularly updated. Furthermore, e-learning is bundled with hard copy material which helps candidates to improve and update the learning curve for superior and better opportunities.
Study Resource: Reference Books
Reference Books can provide an advantage to learn and understand things more accurately. For the Certified Payroll Manager exam, there are various books available which you can find online or in libraries. Some of the books are as follows:
Indian Payroll Book by AKumar
Payroll Management: 2020 Edition by Steven M. Bragg
Study Resource: Practice Test
After understanding and learning about the Certified Payroll Manager exam topics, it is time for practice tests. That is to say, practice tests are important for better preparation as by assessing yourself with these tests you will know about your weak and strong areas. Moreover, you improve your answering skills for getting better results. So, make sure to find the best practice sources.

Prepare for Job Interview
If your are looking for a job role as a Payroll Manager or HR Manager, then you must checkout these interview questions to prepare for the upcoming job interview.