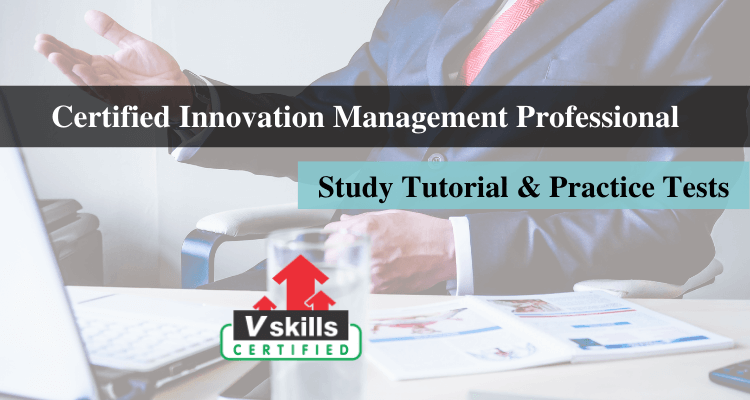 An Innovation Manager Professional is the one who functions and gives a proper contribution to leading and organizing innovation efforts and builds the innovation capabilities for the firm. The Vskills Certified Innovation Management Professional certification helps to create a business environment for the companies which strengthens innovation and teaches to take care of customer needs as well.
Why become a Certified Innovation Manager Professional?
Innovation is an essential aspect of any organisation, it is one of the major pillars of functioning, and this certification is always demanded by recruiters. Various companies require a skilled and certified Innovation Manager professional for their innovation department. So, taking this certification will serve as an icing on the cake.
Who should take this Certification?
The Innovation Manager Professional certification is designed for senior and mid-managers, supervisors who are part of the decision making in an organization. The certification can lead you to better earning potential and a good position in the firm.
Roles and Responsibilities of an Innovation Manager Professional
It is significant to know about the tasks undertaken by the particular practitioner before enrolling yourself for the examination. Let's see what are the duties of a Certified Professional Innovation Manager
They create the strategies and culture required for employees to experiment with resources
They are skilled in strategic thinking and leadership.
To develop ideas and handle innovation project
To structure and process the innovation in the organization
To take care of the patents and subsidies basically plays the role of a service provider
To research the future trends and preferences and their impact on the organization
To escort the innovation program from the beginning to the end.
To create innovation on the basis of the specifications of innovation goals.
Benefits of taking Vskills Certification
Vskills being India's largest certification provider gives candidates access to top exams as well as provides after exam benefits. This includes:
The certifications will have a Government verification tag.
The Certification is valid for life.
Candidates will get lifelong e-learning access.
Access to free Practice Tests.
Candidates will get tagged as 'Vskills Certified' On Monsterindia.com and On Shine.com.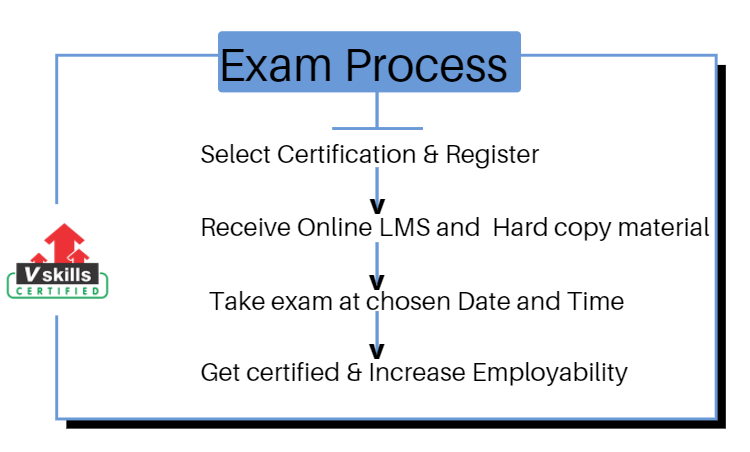 Exam Details
Exam Duration: 60 minutes
Vskills Exam Code: VS-1424
Number of questions: 50
Maximum marks: 50
Passing marks: 25 (50%)
Exam Mode: Online
There is NO negative marking in this module.
Course Details
Why Innovate?
Innovate to Energize
Innovate for Growth
Innovate for Survival
What to Innovate?
Vision, Portfolio and Innovation
Innovating Experiences
Process Innovation
How to Innovate?
Voice of the Product
Voice of the Customer
Fostering Creativity
Who Innovates?
Individual Innovator
Innovation Teams
Innovative Organization
Price-Cost-Value
Business Model
Systems Thinking
Feedback Effects
Vision
Hidden Costs, Hidden Benefits
Accounting Costs
Risk-Adjusted Opportunity
Hidden Costs
Hidden Benefits
Sunk Costs
Trade-Offs
Value Innovations
Trade-Offs
Comparative Advantage
Cost Functions: 'Survival of the Fittest'
Cost Functions
Competitive Markets Economics
Competition Niche
People, Knowledge and Machines
Adaptive Leadership
Free Lunches
Scale and Scope
Network Economies
Cost Function
Commoditization
Platform Leadership
Learning Curves Are Made, not Born
Learning Curve Concept
Loop Thinking
Demand-Driven Innovation
Price Sensitivity
Market Segmentation
Calculating Risks
Risk-Benefit Analysis
Decision Trees
Scenario Analysis
Competing by Collaborating
Game Theory
2×2 Strategy Matrix
Preparation Guide for Certified Innovation Management Professional Exam
Not having any idea from where to begin leads to procrastination which is not at all appropriate for this certification exam. Therefore if you don't want to come across a situation of procrastination then the best way is to have a Preparation guide. This preparation guide has all the important resources mentioned in it which will help you to excel in the examination. Let's get down to the major points of the guide.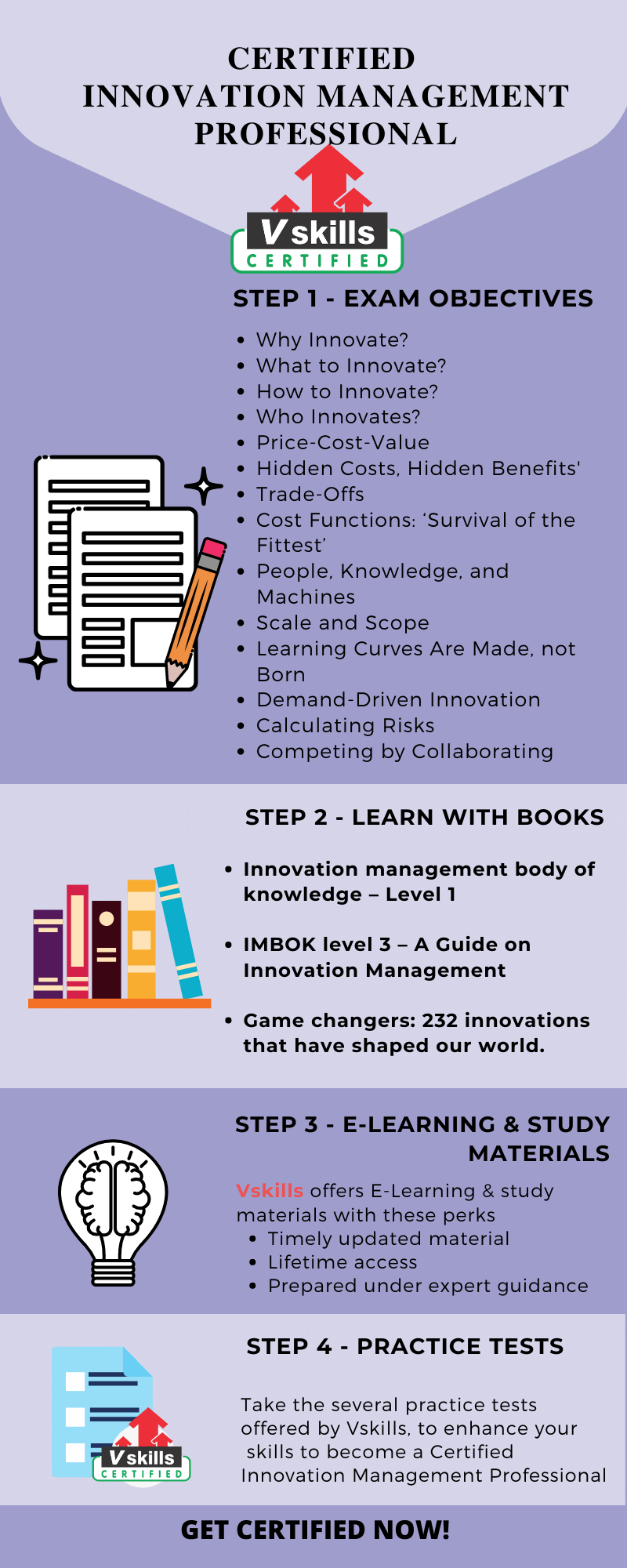 Step 1 – Review the Exam Objectives
Before the examination, we have plenty of questions and they lead us to anxiety, so to avoid these situations one must be sure of what we are going to study in this certification. Always refer to the Exam syllabus, it will keep you on your toes and will motivate you to decide your learning pattern according to the syllabus. The exam includes the following domain.
Why Innovate?
What to Innovate?
How to Innovate?
Who Innovates?
Price-Cost-Value
Hidden Costs, Hidden Benefits
Trade-Offs
Cost Functions: 'Survival of the Fittest'
People, Knowledge, and Machines
Scale and Scope
Learning Curves Are Made, not Born
Demand-Driven Innovation
Calculating Risks
Competing by Collaborating
Refer: Certified Innovation Management Professional Brochure
Step 2 – Learning with Books
The next step in our preparation guide is learning with books. Books are our sincere companions. There are many reliable and relevant presenting content books available which you can go through before exams. Books are an intelligible source of information and give you access to detailed information regarding a particular topic. Books mentioned below are suggested for the Certified Innovation Manager Professional examination.
Innovation management body of knowledge – Level 1. A highly recommended book by innovation professionals. The book consists and promotes a common language for discussing, writing, and applying innovation and innovation management.
IMBOK level 3 – A Guide on Innovation Management. Books on innovation have two things: many challenging and complicated ideas along with a lot of intimidating jargon. This book has the same kind of concept, it shows the creation and capture of new value through products, services, and technologies.
Game changers: 232 innovations that have shaped our world. The book showcases a world of innovation, showing that game-changing business concepts are about skill full adaptation to an economic world. Game changer gives the reader a view of evolution and its impact on the lives of individuals and societies.
Step 3 – E-Learning and Study Materials
The next step in the preparation guide is E-learning and study material. These two are easily accessible modes of learning and is therefore it is approached by most of the individuals. Study materials are for the memorising part, as we always make notes before exam. But with these study material we don't have to worry about making notes, as it consists of all the necessary topics and subtopics with every detailed information.
Vskills offers E-Learning Study Material for the Certified Innovation Management Professional exam. One very special advantage of Vskills learning material is its timely updates and lifetime access. In addition to supporting your e-learning, Vskills also provides study materials in hard copy for the candidates preferring offline study methods.
Step 4 – Check your Progress with Practice Tests
Practice tests are the traditional part of the preparation for the exam. Since schooling, we are aware of the practice test, which helps us to evaluate our performance and assess ourselves. Another significant benefit is that practice tests help you to get comfortable with the exam environment and this can help you gain confidence. Moreover, it also increases the speed and strengthens our weaker domain. So Start practicing with free Practice Tests Now!

Innovation Management Interview Questions
Checkout these latest online interview questions on Innovation Management to prepare for any job interview. The questions are created by domain experts, to help you to overcome the job interview obstacle.

Showcase your commitment towards your profession by successfully attaining the Innovation Management Professional Certification. Start Practicing Now