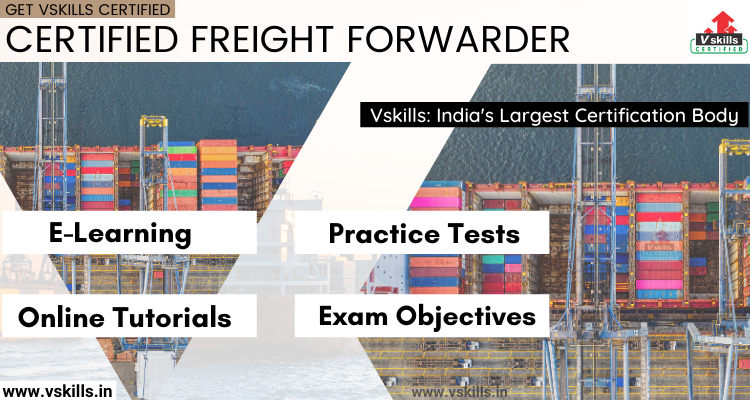 A Freight forwarder is responsible for moving goods on behalf of the cargo owner. They work with the logistics and ensure that all bases are covered in the process of transporting goods. Using their knowledge they plan the most effective route for freight. Let's get started by understanding the requirements and resources to become a qualified freight forwarder
Roles and Responsibilities
A Freight forwarder manages the transit cost, time, and safety of the goods for suggesting the best route for the shipment to the exporter.
They also arrange the booking of cargo space on ship, plane, train, or truck as well as coordinate the insurance of the goods and perform necessary follow-up in case of an accident.
Next, they manage the transportation of the cargo and its packing and loading into the carrier. And, also obtain or arrange cargo insurance.
A Freight forwarder also prepares invoices or cost quotations for freight transportation. Moreover, they verify proper packaging and labeling of exported goods.
Lastly, they check adherence of documentation for customs, insurance, or regulatory requirements. And clear goods through customs,as well as arrange applicable duties and taxes.
Vskills Certified Freight Forwarder
Today, as globalization and international trade are increasing, importing and exporting has become essential activities for many companies. And, Vskills certification on freight forwarding will validate candidates' skills in freight forwarding as well as help them to enhance their knowledge in developments in freight forwarding. This certification is for professionals, executives, and managers who are working in logistics or supply chain-related activities.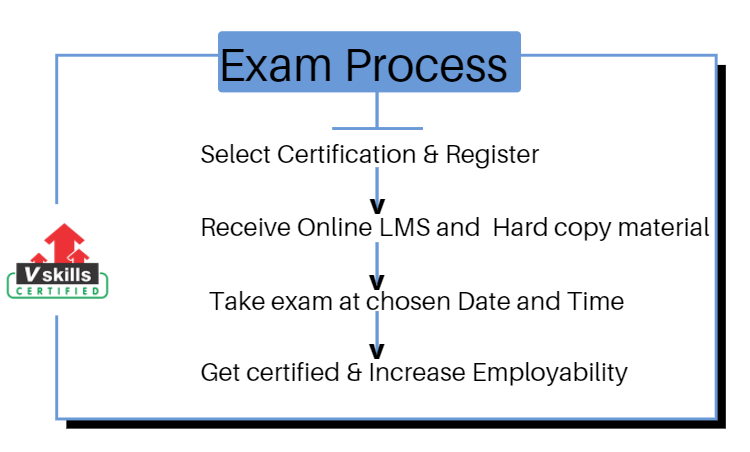 Vskills being India's largest certification providers gives candidates access to top exams as well as provides after exam benefits. This includes:
The certifications will have a Government verification tag.
The Certification is valid for life.
Candidates will get lifelong e-learning access.
Access to free Practice Tests.
Candidates will get tagged as 'Vskills Certified' On Monsterindia.com and 'Vskills Certified' On Shine Shine.com.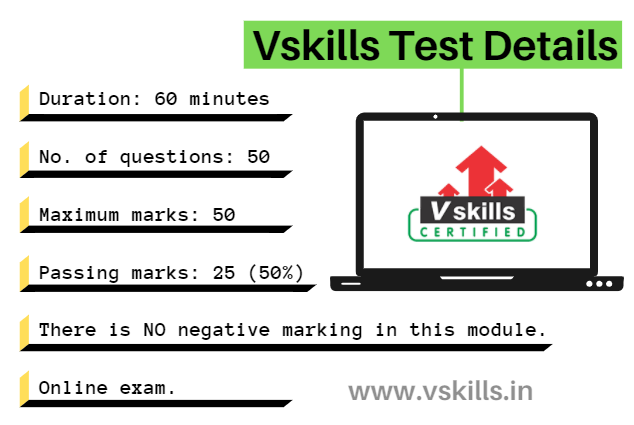 Course Outline
Certified Freight Forwarder covers the following topics –
Freight Planning
Freight Transportation
Surface Transport
Containerisation
Inland Container Depots (ICD) and Container Freight Stations (CFS)
Sea Transport
Airline Transport
International Freight Transport
Integrated Logistics
Future Developments
Preparation Guide to become a Vskills Certified Freight Forwarder
Preparation Guide is the essential part of every exam that a candidate has to give most of the time. That is to say, without having the correct preparation resources will create difficulty while preparing for the exam. So, candidates need to do research and find the best resources available to get a better understanding of the exam. However, for the Certified Freight Forwarder exam, some of the resources Vskills provide the resources that will help to prepare in a good way. This include:
Refer Exam Objectives
Exam objectives are important as it provides brief about the exam by diving the syllabus into topics that include various sections and subsections. Candidates should be to get all the content and topics related to the exam. As it provides a benefit to candidates to understand better during the preparation time. Doing this will help them to understand things more accurately. For the Certified Freight Forwarder topics include –
Freight Planning
Freight Transportation
Surface Transport
Containerisation
Inland Container Depots (ICD) and Container Freight Stations (CFS)
Sea Transport
Airline Transport
International Freight Transport
Integrated Logistics
Future Developments

Vskills E-Learning
With E-learning for Vskills Certified Freight Forwarder, candidates will get a better understanding of the content using the online learning material for a lifetime. Moreover, Vskills provides hard copy material that will help them in improving skills and staying up to date with the learning curve for getting better opportunities.
Refer: Certified Freight Forwarder Sample Chapters
Books for Reference
Candidates should start taking help from reference books as it can provide an advantage for understanding things more accurately. However, for the Certified Freight Forwarder exam, there are various books available which you can find online or in libraries. Some of the books are as follows:
A Practical Guide to Shipping and Freight Forwarding Book by Sameer Varun
Export/Import Procedures and Documentation Book by Donna L. Bade
Evaluate yourself with Practice Test
It is important to understand that to get full perfection practice is essential. That is to say, candidates after completing a part of any topic should assess using the practice. This will provide a clear view of where they stand and help them to improve more. Moreover, with this, they can learn about their weak areas as well as answering skills. So, get prepared and become certified.