Export-import Professionals are responsible for planning and coordinating business transactions that involves importing from or exporting goods to foreign countries. They are involved in various aspects of foreign trade, from negotiating trade agreements to planning and supervising the actual delivery of goods. Moreover, they handle business transactions that take place between companies in foreign nations and firms in the United States.
However, the duties of import and export workers vary depending on the situation. That is to say, many large companies have foreign trade divisions. For example, Export managers in these firms are responsible for increasing the volume and efficiency of foreign trade. This field also includes foreign representatives who are also responsible for monitoring the economic and political situation in their territory.
Vskills Certified Export Import (Foreign Trade) Professional
The Export-Import trade in India is considered to be the most profitable of all current global business opportunities. Now, the world has become more and more technologically advanced, geographical boundaries don't matter anymore. However, with emerging trends in the world economic scenario, International trade becomes more and more rewarding, both in terms of profit and personal satisfaction. Talking about the Vskills Certified Import Export Professional, for this role candidates should have knowledge of import-export regulations. Further, they can be employed as Export Coordinator, Merchandiser, Procurement manager, Product Manager, etc.
Career in Foreign Trade
It is very difficult to carry out business transactions effectively outside national and cultural borders. It's like tightrope walking, since it demands success on foreign market when operating under national bureaucratic constraints. Though private sector exporters and importers are primarily engaged in international trade, international trade specialists have to assist in the management of the plethora of official processes involved. Let us look at the career prospects for foreign trade.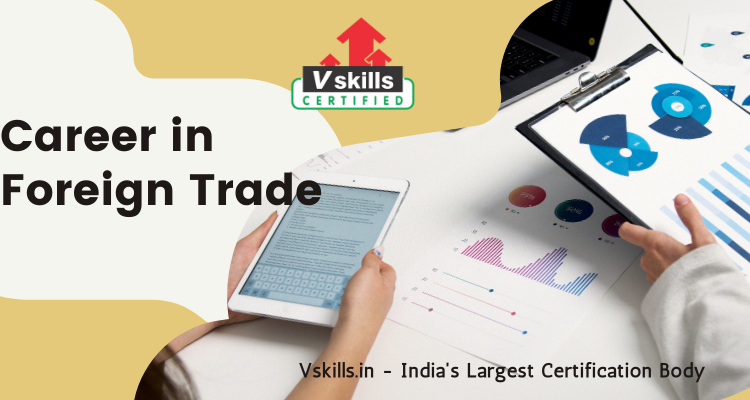 Certification Benefits
Vskills Import Export Professional certification is designed to provide a firm foundation for International Trade. The motive of this certification is to identify those candidates who have an understanding of international trade so that they can develop knowledge, skills, and competencies in the field of Export/Import. Moreover, they will learn about the different aspects of international trade. This certification is best fit for candidates who plan a professional career as an Export/Import Professional.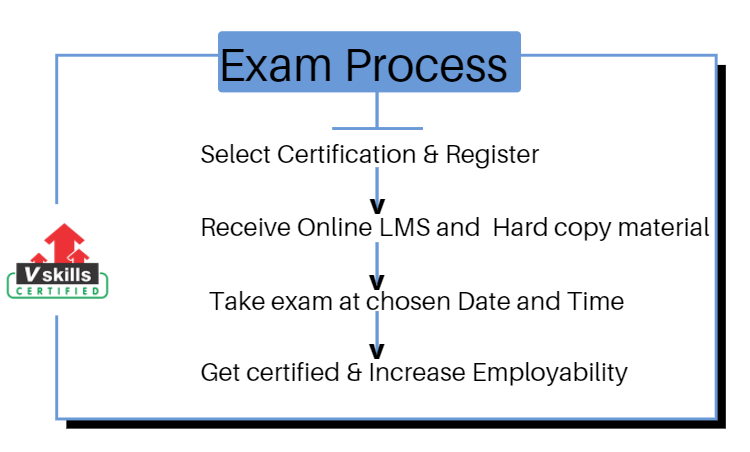 Vskills being India's largest certification providers gives candidates access to top exams as well as provides after exam benefits. This includes:
The certifications will have a Government verification tag.
The Certification is valid for life.
Candidates will get lifelong e-learning access.
Access to free Practice Tests.
Candidates will get tagged as 'Vskills Certified' On Monsterindia.com and 'Vskills Certified' On Shine Shine.com.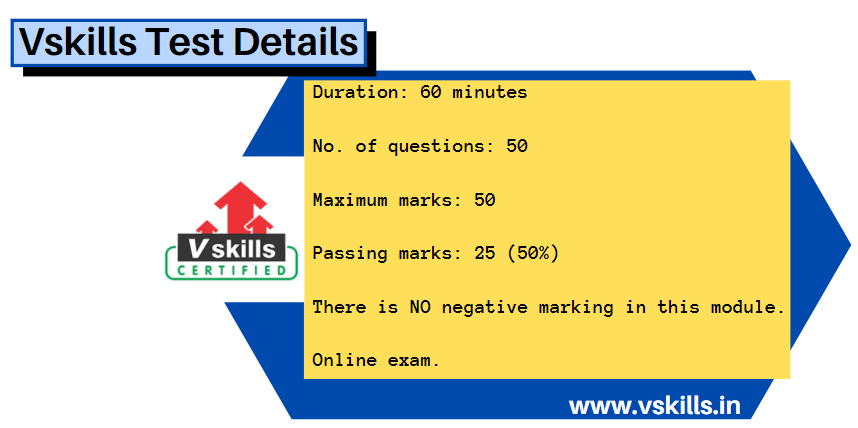 Course Outline for Certified Export Import (Foreign Trade) Professional
Certified Export Import (Foreign Trade) Professional covers the following topics –
Starting Exports – Important steps
Methods of Financing Exporters
Product Development for Exports
Preparation Guide for Vskills Certified Export Import (Foreign Trade) Professional
Candidates preparing for the exam should understand the importance of exam resources. During the exam preparation, it is essential to get all the required exam study resources. This will provide an advantage to understand the concepts and meaning more accurately. In the Certified Export Import (Foreign Trade) Professional exam preparation guide, we will discuss some of the most important resources to help you prepare well for the exam.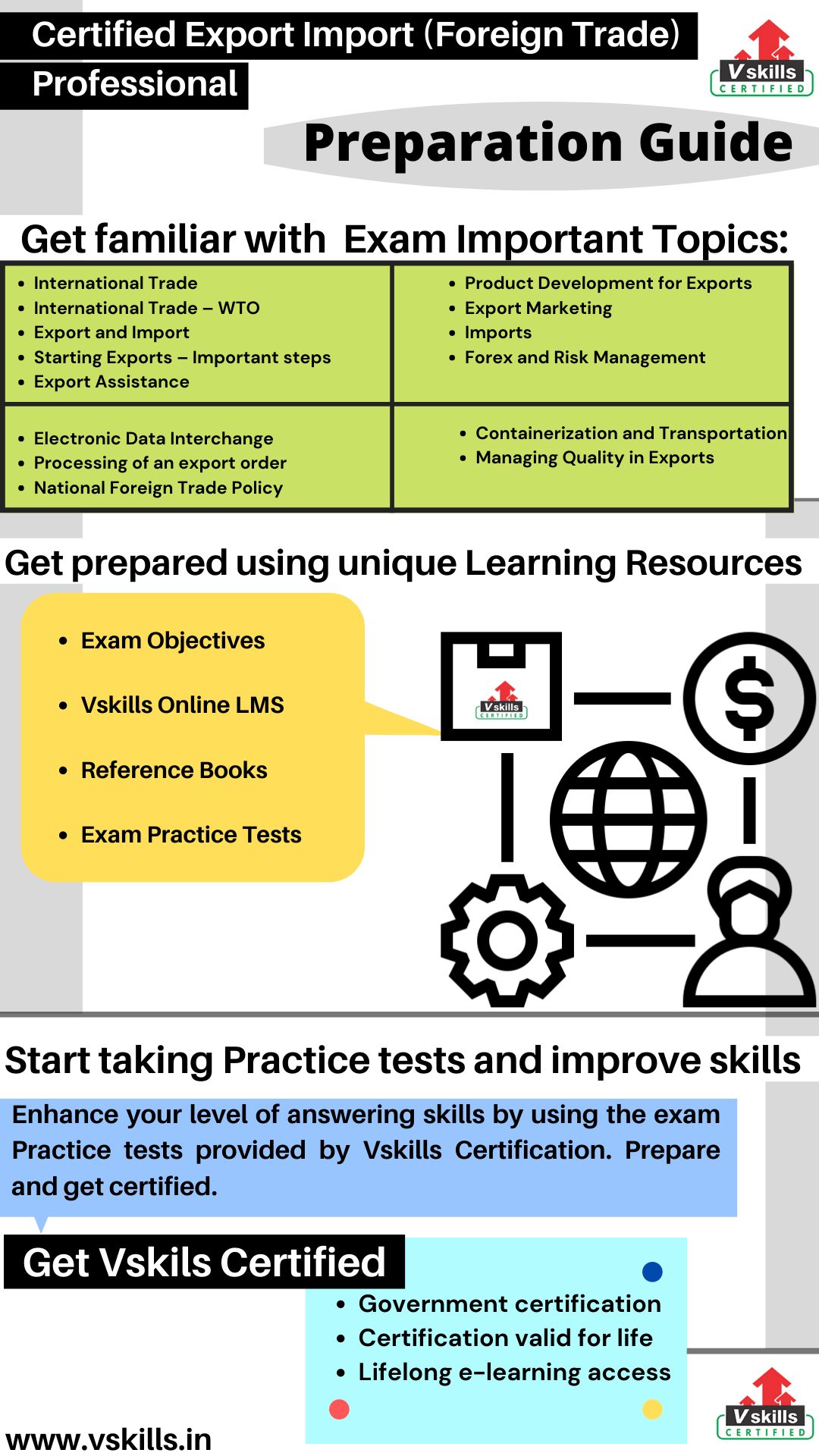 Study Resource: Exam Objectives
For every examination, the first task should be to get all the exam related details including the important contents and its topic. This will help candidates to easily start preparing for the exam and to understand things more accurately. For the Certified Export Import (Foreign Trade) Professional exam the topics include:
International Trade
International Trade – WTO
Export and Import
Starting Exports – Important steps
Export Assistance
Processing of an export order
Product Development for Exports
Export Marketing
Imports
Forex and Risk Management
Electronic Data Interchange
National Foreign Trade Policy
Containerization and Transportation
Managing Quality in Exports
Study Resource: Vskills Online LMS
Vskills Certified Export Import (Foreign Trade) Professional provides candidates access to prepare for the exam using the online learning material for a lifetime. The online material for this is regularly updated. Furthermore, e-learning is bundled with hard copy material which helps candidates to improve and update the learning curve for superior and better opportunities.

Study Resource: Books for Reference
Reference Books can provide an advantage to learn and understand things more accurately. For the Certified Foreign Trade exam, there are various books available which you can find online or in libraries. Some of the books are as follows:
India'S Foreign Trade from Antiquity to Date by Mahesh Prasad
INTERNATIONAL ECONOMICS TRADE AND FINANCE, 11TH ED, ISV by Wiley
Study Resource: Practice Test
After understanding and learning about the Certified Export Import (Foreign Trade) Professional exam topics, it is time for practice tests. That is to say, practice tests are important for better preparation as by assessing yourself with these tests you will know about your weak and strong areas. Moreover, you improve your answering skills for getting better results. So, make sure to find the best practice sources.

Prepare for Job Interview
Prepare for a job interview in Foreign trade with vskills online interview questions, which will surely help to you enhance your knowledge and makes you job ready, checkout now.