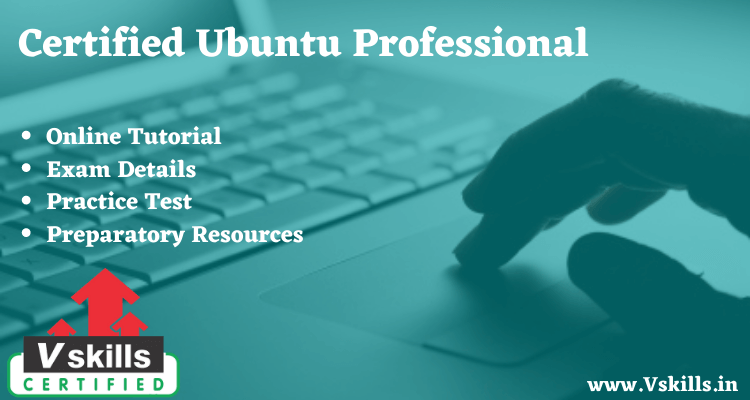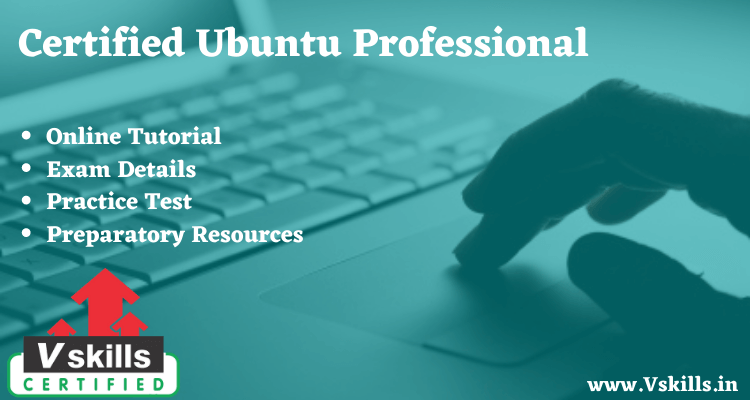 Vskills Certified Ubuntu Professional course is designed for junior-to-intermediate-level system managers operating in organizations that are about to deploy or have previously deployed, Ubuntu desktops and servers in the office. The solidified and focused course will moreover assist students in swiftly acquiring the skills and knowledge they want to deploy Ubuntu in a corporate environment. The Vskills Certified Ubuntu Professional exam test the abilities of a candidate to:
Configure a network of Ubuntu systems
Get security and package management fundamentals
The function of key maintenance tasks.
Certified Ubuntu Professional: Overview
Vskills certification for Ubuntu Professional values the candidate as per the company's requirement for managing Ubuntu Linux server. The Certified Ubuntu Professional certification examines the candidates on numerous areas in installation, configuration, and management of Ubuntu Linux, package management, X11, using and configuring multimedia, security, and virtualization. etc. The certification is aimed at professionals and graduates aspiring to excel in their preferred areas. It is also well suited for those who are already working and would like to take certification for additional career progression. Earning Vskills Ubuntu Professional Certification can help candidate contrast in today's competitive job market, increase their employment opportunities by displaying their advanced skills, and result in higher earning potential.
Vskills being India's largest certification provider gives candidates access to top exams as well as provides after exam benefits. This includes:
Become Government Certified Professional!
The Certification is valid for life.
Candidates will get lifelong e-learning access.
Access to free Practice Tests.
Candidates will get tagged as 'Vskills Certified' On Monsterindia.com and 'Vskills Certified' On Shine Shine.com.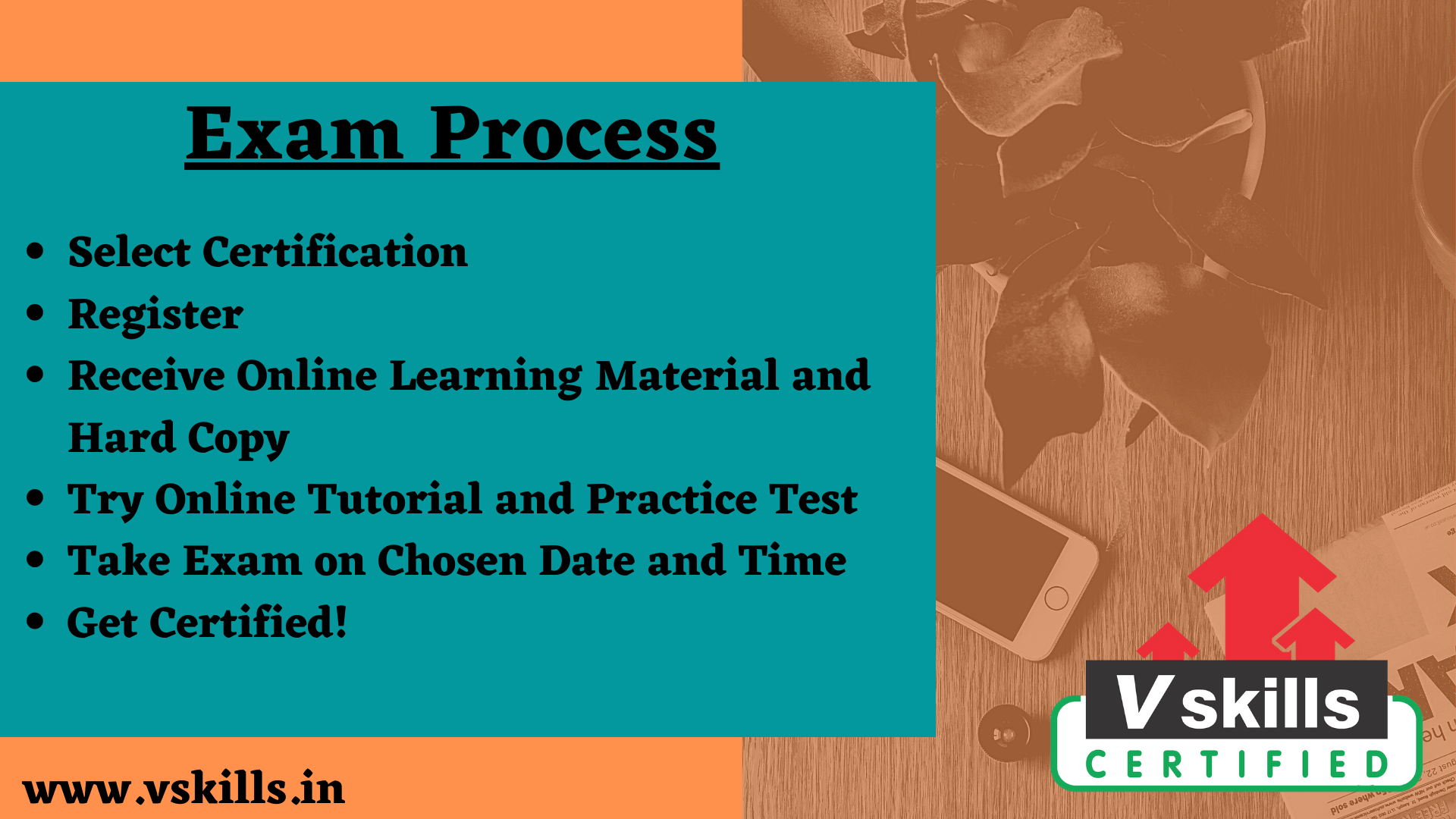 Exam Details
Exam Duration: 60 minutes
Vskills Exam Code: VS-1140
Number of questions: 50
Maximum marks: 50
Passing marks: 25 (50%)
Exam Mode: Online
There is NO negative marking in this module.
Certified Ubuntu Professional Course Outline
Certified Ubuntu Professional covers the following topics –
Linux Introduction
Linux and OSS
Distributions and Linux evolution
Ubuntu Installation
Installation Types
Linux Installation Basics
Preparing to install
Installing from CD
Upgrading
Advanced Installation
Package Management
Package Management Basics
Ubuntu Packages
dpkg
APT
Aptitude
Automatic Updates
APT Configuration
Linux Core
File system components and management
Partition and volume management
Linux booting, init and rc scripts
System Daemons (xinetd, inetd, rsyslogd and cron)
Kernel Basics, building and patching
SysFS and proc
Shell scripting
Shell types and BASH shell
BASH shell variables, commands and scripting
Editors
Networking
Networking Basics
TCP/IP and IPv6
Network Configuration
TCP/IP Configuration
Dynamic Host Configuration Protocol (DHCP)
Time Synchronisation with NTP
Data Plane Development Kit
DM-Multipath
Device Mapper Multipathing
Multipath Devices
Setting up DM-Multipath Overview
The DM-Multipath Configuration File
DM-Multipath Administration and Troubleshooting
Remote Administration
OpenSSH Server
Puppet
Zentyal
Network Authentication
OpenLDAP Server
Samba and LDAP
Kerberos
Kerberos and LDAP
SSSD and Active Directory
Domain Name Service (DNS)
Installation
Configuration
Troubleshooting
Common Record Types
Security
User basics and management tools
User Management
Console Security
Firewall
AppArmor
Certificates
eCryptfs
Monitoring
Backups
Shell Scripts
Archive Rotation
Bacula
Virtualization
libvirt
Qemu
Cloud images and uvtool
Ubuntu Cloud
LXD
LXC
Preparation Guide for Certified Ubuntu Professional
Candidates brewing for the Certified Ubuntu Professional exam should recognize the importance of exam resources. During the exam preparation, it is important to get all the necessary exam study sources. This will provide the benefit to understand the concepts and meaning more precisely. In the preparation guide, we will review some of the most significant resources to help the candidate prepare well for the exam.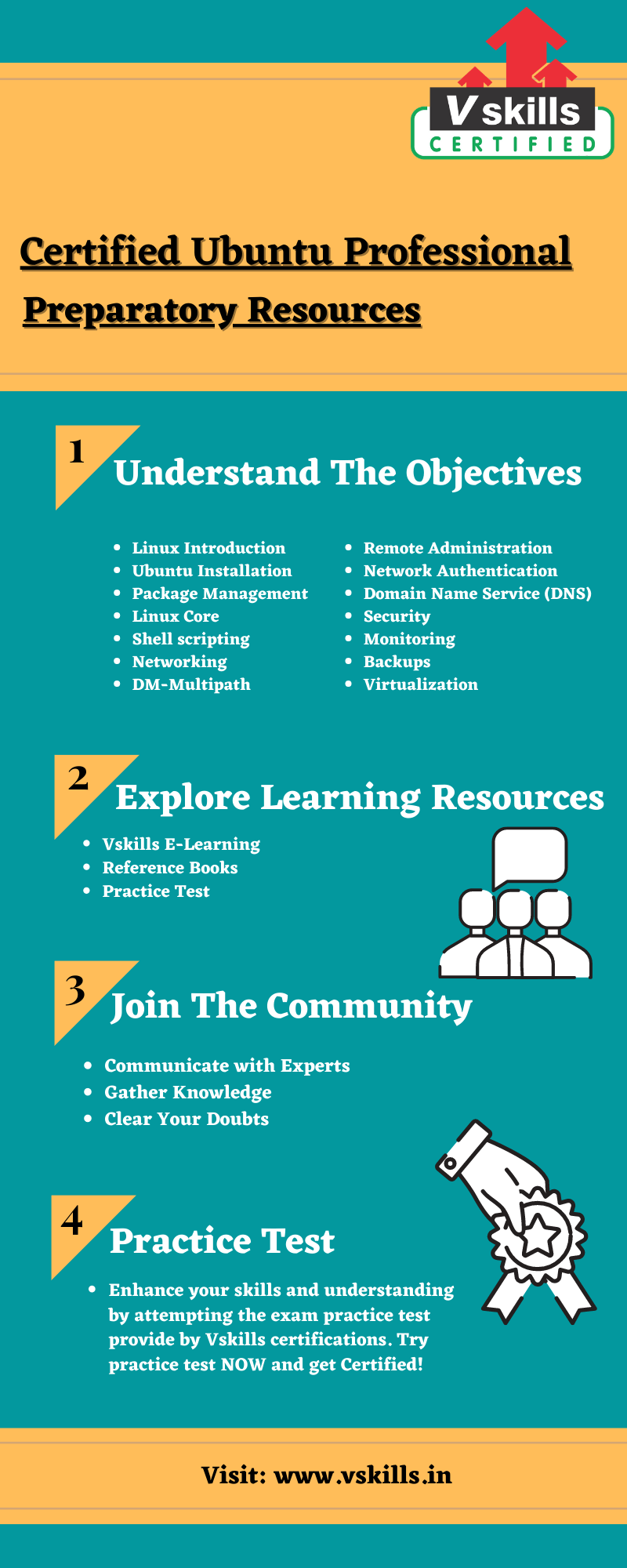 Exam Objectives
For every examination, the first task should be to get all the exam relevant details including the important contents and its topic. With complete exam objectives, the candidate's exam preparation time is better spent because they already know what to study. For this exam, the topics include:
Linux Introduction
Ubuntu Installation
Package Management
Linux Core
Shell scripting
Networking
DM-Multipath
Remote Administration
Network Authentication
Domain Name Service (DNS)
Security
Monitoring
Backups
Virtualization
Vskills Online Learning Material
Vskills provides candidates a way to prepare for the exam using the online learning material for existence. The online material for this is regularly updated. Moreover, e-learning is bundled with hard copy material which encourages candidates to enhance and update the learning curve for superior and better opportunities. The candidate can also download the sample chapter for the Certified Ubuntu Professional exam.
Vskills Brochure
Vskills also provides a brochure for the Certified Ubuntu Professional exam. The brochure contains all the necessary related to the exam such as details, sample papers, important information, course outline, etc.

Books for Reference
The next step in the preparatory guide should be books and study guides. The candidate needs to find those books which are enriched with information. Finding a good book may be a difficult task, but in order to gather knowledge and skills, the candidate has to find, read, and understand.
Practice Test
Practice tests are the one who ensures the candidate about their preparation for the exam. The practice test will help the candidates to acknowledge their weak areas so that they can work on them. There are many practice tests available on the internet nowadays, so the candidate can choose which they want. Try the practice test here!

Job Interview Questions
Prepare for your next job interview with our latest expert created online interview questions, the questions are designed to enhance your skills and make you job ready.