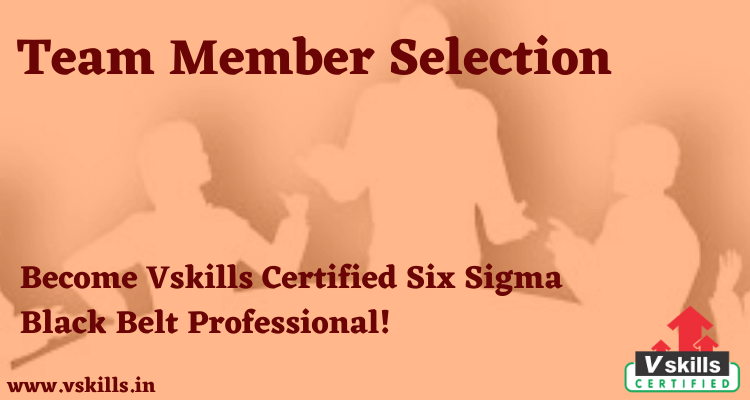 Team Member Selection- When choosing members for a successful team, the following must be kept in mind during selection.
Well-represented team. The team would be competent if it comprises an SME or Process expert, an MIS person who can collect required data, a person strong on Six Sigma Concepts – who can help in the analysis of data, and an innovative mind to provide creative solutions. Based on the project needs, the team also can have a person from the Quality team and a person from upstream and downstream processes.
Six Sigma trained.

Given the role of each team member in the project is different, they all still need to be trained on the basic concepts of Six Sigma, for them to clearly understand the goal and work towards it.

Identify skills required. The leader need to consider the mandatory roles and the time that they should spend on the project. Based on this, the list of candidates may be identified and short-listed.
Team briefing. Once the Team has formed, the members need to be briefed about their role and the expected contribution in terms of knowledge, skills, and time required.