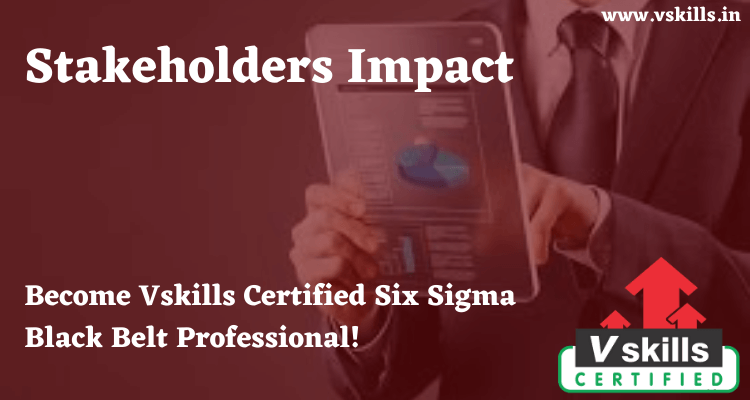 Stakeholders Impact– Stakeholders are the entity that has an interest in the process or the business and they include the supplier, customer, employees, and investors. Similarly, the process stakeholder includes the process operators, executives, managers, suppliers, customers and supporting staff like logistics persons. The interest of stakeholders may also vary with time
Impact on Stakeholders
Stakeholders are affected by implementation of six sigma projects as changes in process inputs also modify requirements for suppliers, procedural changes affect operators and managers working and monitoring and altered process outputs affects customers. 
CTx Requirements
A six sigma project may impact the any or all of the process stakeholders as per change envisioned under optimization. Hence, CTx (Critical to x) concept was developed to understand the areas of influence to the customer. The 'x' in CTx can refer to different focus attribute like quality, safety, delivery, etc. Few important 'x' attributes are discussed, as:
Critical-to-Quality (CTQ) – It focuses on physical characteristics of the product like weight, size, etc. Customers may specify tolerance levels for the product to comply to.
Critical-to-Cost – (CTC) – It aims at cost impact to the customer. The physical characteristics of the product may be taken as CTC to achieve the impact on cost due to specific physical value.
Critical-to-Process – (CTP) – It includes the inputs to the key business processes, for example, the temperature of paint before it is applied on car's body for an automobile company.
Critical-to-Safety – (CTS) – They enlist the safety levels for the product or process required by the customer to feel safe in using the product.
Critical-to-Delivery – (CTD) – In it customer clearly states the delivery-related timelines to be met regarding the product or service like pizza delivery timelines.
Benchmarking
Benchmarking refers to the process of identifying "best practice" in relation to the present processes. It measures products, services, and processes against those of organizations which are leaders them. It enables providing insights for knowing the present deficiencies against similar other organizations thus, enlisting the areas, systems, or processes for improvements. It is classified usually in two major types, as:
Technical benchmarking — It is conducted by design persons to know the capabilities of products or services against competitors.
Competitive benchmarking — It is usually done by external entities to compares an organization with respect to the leading competition for critically important attributes or functions.