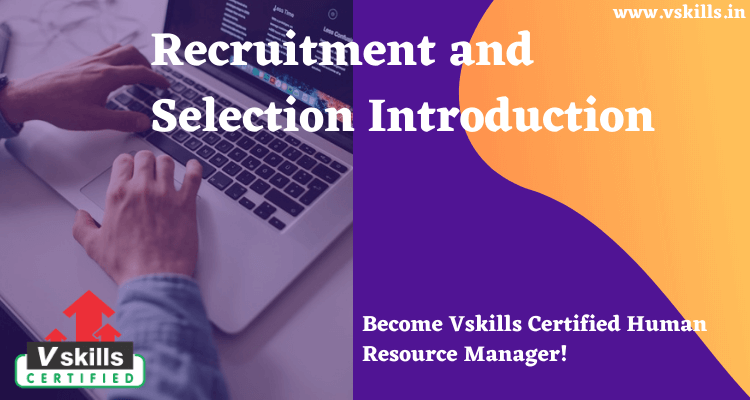 Recruitment and Selection Introduction- Recruitment is referred to as the procedure of attracting, short-listing, and selecting of a qualified candidate for a particular job. Today, a majority of organizations in any industry prefer to outsource the recruiting process to recruitment agencies.
The recruitment industry can be found in four major forms, viz. employment agencies, recruitment web portals and job search engines, head hunters, and niche agencies referred to for filling professional and executive positions. Employment agencies transact with trades, clerical, and temporary for hiring employment opportunities. Recruitment web portals and job search engines are used to shortlist all candidates who stand close to the requirement of specific job tasks, by way of advertisements over a wide geographic location.
A professional recruiter has the ability to read the resumes thoroughly and screen them, thereafter talk to the potential candidates and provide a shortlisted group of candidates to the hiring organization. The head-hunter firms are hired on either contingency basis or full-time, who take on the responsibility of using their networks as their source of hunting the right candidates. Niche agencies are hired for their specialization in a specific industrial area of staffing.
Some organizations make use of 'employer branding strategy' and 'internal recruiting' instead of hiring the services of a professional recruitment firm. Where internal recruiting would always focus upon filling a single opening, a professional recruiting firm looks for talent for all positions to be filled. The benefit of deploying the latter is that they are capable of finding a qualified candidate through appropriate networking; this is what they refer to as Talent Management. Further, professional interviewing services can also be hired for, in order to gauge the candidate's skills, qualities and if he or she can fit into the organization.
The professional recruiting firm hired for the same, first meets with the organization's HR/hiring manager to understand the position and record the details of the vacant position before starting with the hunting process and informing their network of the requirement. Besides, these agencies also prepare the screened candidates for the rounds of interviews in the organizations, provide respective feedback about the candidates to the organizations and are also responsible for handling compensation packages/negotiations.
Test your Human Resource Management Skills by taking our practice tests on this link
Become Vskills Certified Human Resource Manager. Learn the module "Recruitment and Selection Introduction". Try the free practice test!