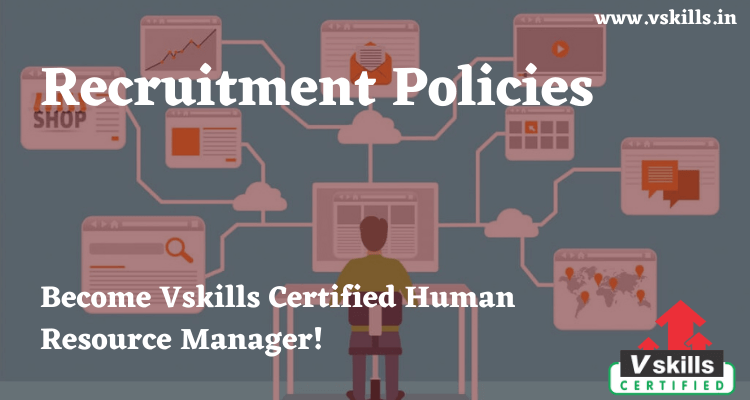 Recruitment Policies in HR- In today's fast-paced business environment, a well-structured recruitment policy is critically important to respond to the manpower requirements of an organisation in time. And so, it is important to frame a clear and concise recruitment policy, for successful execution in order to recruit the best talent in the industry. An efficient recruitment procedure requires a suitable recruitment policy in place that details the objectives of hiring and a framework for implementing the recruitment program. This may also include the development of an organizational system to implement recruitment programs and procedures by filling up positions with the most qualified people.
Generally, the recruitment policies and terms of the organisation comprise components, such as recruitment services of consultants, recruitment services of consultants, recruitment of temporary employees, different recruitment situations, selection process, job descriptions, and terms and conditions of the employment.
Nevertheless, recruitment policies should be focused upon hiring the people with the highest potential, keeping in mind no employee is treated unequal, but with respect and dignity. The policy should be unbiased and encourage employees to realise their full potential. The selection process should be made transparent, task-oriented and merit-based, while the weightage should be given to factors suiting the organisational requirements. The KSAs and competency levels should be predetermined before recruiting procedure takes off. The policies should also comply with the public legislation on recruitment and employment relationship.
Some of the factors that can influence the recruitment policies include organisational objectives, manpower policies of the organisation and its competitors, government legislation on reservations, preferred recruitment sources, need of the organisation, and recruitment expenses and financial implications. These factors can directly impact the way a recruitment policy has to be established in an organisation, and therefore, should be given due importance while the policy is being framed by the management.