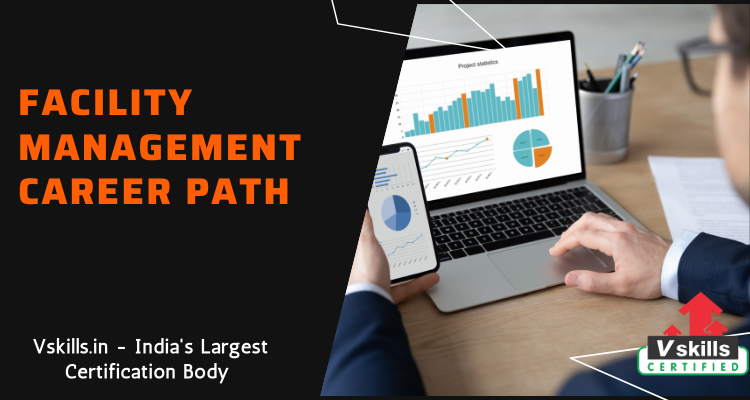 According to the International Facilities Management Association, facilities management entails the "coordination of individuals, location, operation, and technology." Since this is such a broad term, professionals interested in a career in facilities management have a lot of choices.
Let us explore the career paths in Facility Management!
Who is Facility Management Expert?
The facility management Expert handles the security, maintenance and services of work facilities for meeting the needs of the organization. They plan and coordinate all installations and refurbishments as well as inspect buildings' structures for determining the need for repairs.
Roles and responsibilities
Some of the roles and responsibilities concerning the role of an facility management expert are –
Contracts for surveillance, cleaning, catering, technology, and other facilities are overseen by facility managers. They also oversee multi-disciplinary teams of employees that include cleaning, maintenance, grounds, and security.
They look after the essentials, such as water and heating, as well as managing the budget and maintaining cost-effectiveness.
Following that, they control the space between buildings to ensure that the facilities comply with all government requirements and security standards.
Finally, they maintain financial and non-financial records, as well as analyse and forecast data.
How can you start your career in Facility Management?
It is very much important to have a decent beginning with proper assets and learning material to be acceptable at something. Therefore, you initial steps towards learning must be apt in order to be pro in this field. Let look at some steps that you can take in order to begin your learning process –
Step 1 – Learn about the basics and Develop Conceptual understanding
Before you can become an expert in those areas, you must first create a solid base. And before you get to the practical labs, you'll need to have the right applied skills. Everyone starts somewhere. If you want to have a good career in this area, you must start tiny. To obtain a complete understanding of the definition, you can consult the following resources:
Firstly, Online Tutorials for Facility Management
Also, Certification Courses from verified sources such as Vskills, Coursera, Udemy and so on.
In addition, Online communities
Moreover, Blogs and study material from experts in this field and many more.
Vskills also provide Online tutorials, certification courses and free practice tests for the same. You can check them out on our official site.
Step 2 – Practice Mini Projects
It is important to practice if you want to land in a good place. It's also a great way to figure out where you are when it comes to putting your expertise into practice. Experience can help you outlast other things in practical aspects such as the application of Facility Management in projects. You can complement your learning by reading blogs and tutorials on various websites to better understand the practical aspects.
Step 3 – Build Your Portfolio
Building a portfolio will help you build confidence in your abilities while also providing you with a forum to put what you've learned into effect. Your portfolio demonstrates your ability to execute and plan different codes, as well as how well you execute your Facility Management skills. These activities should involve a number of datasets and leave readers with fascinating tidbits of information that you've gathered. Your portfolio doesn't have to be about a single subject; find subjects that attract you, and figure out how to bring them together.
Step 4 – Implement your skills in Real world
It's important to put your skills into practice and that's why you've spent so much time learning how to do it exactly! It's also important that you remain current and continue to work on and develop your own abilities. Some specialized courses can also demonstrate that you have advanced skills. You are invited to attend as well. The following are some examples of how you can develop your skills:
Freelancing
Internships
Apprenticeship programs
The above steps will help you to get this domain started. It's a long way to go, however. You can take an advanced course to reach a new level of skills.
Different roles in Facility Management
Some of the roles that you can expect in Facility Management after getting suffice knowledge about this domain are –
Cleaning
When people think of FM, this is always the first thing that comes to mind. Janitorial and groundskeeping functions are critical for a facility's or property's architectural value, which influences property value and the morale of those who work and visit the site. A safe work climate is often aided by clean environments, garbage disposal, and plumbing. More specialised tasks, such as window washing, may often be outsourced to particular vendors.
Hardware Inspection & Maintenance
A facilities management team is responsible for everything in an office that operates "passively," from checking smoke alarms in individual rooms to maintaining the entire elevator system. This discipline entails keeping a close eye on regular inspections and making quick repairs or communicating with a vendor to ensure the work is completed.
EHS: Environment, Health, and Safety
This discipline entails the design and upkeep of environmentally friendly, sustainable workplaces that also facilitate safe and fair working conditions. For example, ensuring a facility's carbon footprint is fair and that employees have access to clean air falls under EHS. Workers in this field must keep up with evolving local and federal laws and ensure that their facility complies with them all.
Space Management and Migration
Expansion of rooms, growing and falling staff counts due to busy contractor seasons, or relocation to new facilities are all common occurrences in offices. Without proper preparation and helpful Computer Aided Facility Management (CAFM) software, this would all be a costly disaster.
Transportation
Facilities administrators may be required to participate in the preparation and implementation of transportation strategies on larger campuses. For example, funnelling shuttles, buses, and taxis into various collection zones in an airport's arrivals gate without stopping each other requires a lot of preparation. It's an essential discipline in facilities management because it involves shifting crucial personnel around a facility and transporting equipment to the appropriate position.
Market Demand
Facility management experts are in great demand. Companies specializing in maintenance or facility management are constantly hiring skilled facility managers. Various public and private companies also need facility managers for their maintenance or facility management departments.
You should plan to work at least 40 hours a week, with the possibility of more time for salaried jobs, as well as staying late to finish a job. Cleaning facilities, repairs, and migration that would otherwise interrupt daytime work activities are common examples of overnight work. Depending on the service, you will be asked to work around the clock – in shifts, of course.
Average Salary
Employees at Facilities Management earn an average of ₹19.9lakhs, mostly ranging from ₹10.0lakhs to ₹52.3lakhs based on 54 profiles. When it comes to working hours, keep in mind that what you do as a facilities management professional has a direct effect not only on an organization's financial health by minimising harm and increasing efficiency, but also on physical health and safety.
Conclusion
Facilities management is a diverse field that is constantly in demand, pays well, and has a relatively low barrier to entry. With more buildings and businesses springing up around the country, as well as more training initiatives to help you progress in the industry, now is the ideal time to pivot to a rewarding career in facilities management.
Discover the career opportunities in the field of Facility Management. Hurry up and start preparing now!