Performance Evaluation
Performance evaluation of the employee is important to motivate workers to achieve desired results. An effective performance management system should communicate feed back to employees to do the best work possible. Members of management should review these systems in order to motivate the employees rather than to discourage them.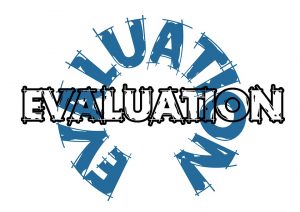 Design evaluation into your system: Desired outcomes should be identified while designing your performance management system. The system would be a success when criteria are determined to be met. Lastly, determining measurement of outcomes using performance management system is necessary.
Managers should follow the rules: Managers should follow the process and rules. Appraisals should be performed in accordance with rules and time factors should be taken care. A record of the managers should be maintained.
Performance management system should obtain the desired effects: The effects of performance management system should be determined. Due care should be taken to encourage employees to develop their skills and increase their output. This will help in obtaining the desired results.