Certify and Increase Opportunity.
Be
Govt. Certified DTP Operator

Introduction to computers
There are two different types of computer, a desktop and a laptop.
Just like using any piece of equipment, you have to think about your health and safety when using computers. This is why it is important to make sure your computer is set–up correctly.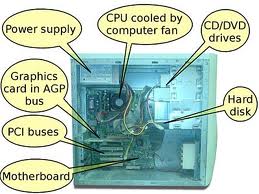 The monitor is at the correct height, the top line in line with your line of eyesight.
The chair is at the correct height so your feet are on the floor.
The screen is at the correct brightness to suit the room you are in.
The keyboard and mouse are within easy reach.
Cables are tidied away so they don't clutter up the desk, or get in the way of your legs under the desk.
Take regular screen breaks so you are not in the same position for long periods of time.